Graduate Stories
Department of Defence
---
Kirsten
Technical Analyst (Defence Policy and Intelligence Pathway)
I completed the Defence Intelligence Organisation (DIO) graduate program in 2014. Before starting at DIO, I completed a degree in biology and then a PhD in science and, while I knew I wanted to pursue a career outside the fields of academia and research, I wasn't sure what options were available. I wanted to remain in a scientific or technical area and continue doing the things I love about research: in-depth analysis and problem-solving. I found all of this in my role at DIO, where my work is unique – and I love the feeling that I'm making a difference.
Throughout the graduate program, I completed rotations in diverse areas that exposed me to the breadth of work DIO does and let me work with a range of high-calibre professionals who specialise in fields from international politics to chemistry and physics. The program introduced me to different teams and allowed me to develop networks that I now draw on, including for career advice. I found each area fascinating, and the support and training I received enabled me to complete projects on topics I hadn't previously studied. The DIO graduate program includes extensive learning and development opportunities, with courses focusing on a range of subjects from analytical skills to strategic policy. The practical skills I learnt during the program will be invaluable in any future career path I might take.
One of my favourite things about the program was the friendships I formed with other graduates. Most of the graduates were new to Canberra an, as we were all in the same situation, we quickly became friends. There was never a shortage of social grad events during the year, ranging from dinners to team sports and snow trips. My graduate network is already proving valuable to me at work, and I have no doubt the friendships we made will be long-lasting.
---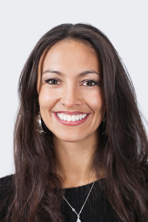 Belinda
DEFENCE POLICY AND INTELLIGENCE PATHWAY - INTELLIGENCE ANALYST (AUSTRALIAN GEOSPATIAL-INTELLIGENCE ORGANISATION)
"After completing a Communications and International Studies degree, I was fortunate enough to be offered a position in the AGO Graduate Program."
The graduate program provided me with the opportunity to learn a whole new skill set and to further develop the analytical and communication skills that I had attained during university. The training prepared me well for my current rotation where I am part of a dynamic and supportive team, with colleagues who are eager to help me find my feet and share their knowledge.
The graduate program also allowed me to make friends with a fantastic group of people, both from the graduate intake and the wider organisation. Working with a diverse group of people from a wide range of backgrounds is also definitely a highlight.
The move to Canberra was a little daunting but I already knew a few people that lived here and loved it. I think the benefit of the grad community/program is that you instantly meet like-minded people who have all moved for similar reasons and don't have firmly established social circles. This means everyone is really social, warm and eager to make new friends. It's also really convenient to get around; it's close to the coast and the slopes and has a bunch of activities throughout the year (Balloon festival, Floriade, film festivals, jazz nights). Plus restaurants and bars are pretty good and better ones are popping up all the time.
I am constantly learning new skills on the job and expanding my knowledge, which keeps the work interesting and challenging. Further, the work we do as GEOINT Analysts has concrete outcomes, and seeing how this contributes to the intelligence community both in Australia and abroad, is extremely rewarding.
---
Ethan
DEFENCE POLICY AND INTELLIGENCE PATHWAY - CYBER & ¬INFORMATION SECURITY ANALYST (AUSTRALIAN SIGNALS DIRECTORATE)
"I applied for the ASD graduate intake in my final year of a Bachelor of Computer Science Degree (Digital Systems Security). I was drawn in by the allure of "Play the game no-one else can" advertising, and 18 months in, that thrill still hasn't gone away. The ASD graduate program allowed me to 'choose my own development' along the way, in regards to training, the projects I was working on and the teams I joined."
I started out in a technical programming role, switched over to a non-technical analyst position to see how their side of the business operates, and then settled down into a cyber security position, where I get to deal with an extremely large portion of our organisation on a regular basis.
One of the most beneficial aspects of the graduate rotations for me was the amount of people you gain as contacts, both when rotating teams and through your socialising with your fellow graduates. Even after leaving the grad program, the knowledge of knowing someone in a team you're dealing with, and understanding how they think and operate is a great advantage.
One of the more surprising things I found about working at ASD is you very quickly become the 'go-to' person for your area of work. There was no hint of pay-grade superiority as staff with decades more experience will ask even fresh new grads for advice on their area of expertise.
It's a great feeling knowing that the work you do day in and day out is not only exceedingly enjoyable, but goes towards keeping our country safe and informing our government.
---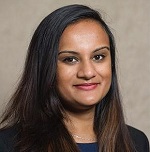 Natasha
Procurement and Contracting Job Stream (Defence Capability Pathway)
I completed a Bachelor of Commerce/Arts (International Relations) at the Australian National University. I have discovered that a graduate placement within the Department of Defence has allowed me to incorporate my interests and skills in both of these areas, experiencing three diverse rotations around Australia.
As a Procurement and Contracting graduate, I remained in Canberra for my first rotation within the Commercial Division of the Capability Acquisition and Sustainment Group (CASG) where I gained a valuable insight into the unique complexities surrounding military capability procurement and worked on contracts ranging from acquiring ammunition to multi-million dollar aircraft.
My second rotation took me to Melbourne where I worked with the Financial Investigation Service. Here I was exposed to engaging with Defence Industry and ensuring that pricing was fair and reasonable which is a key part of acquisition within Defence. I met wonderful people and was able to experience business from a regional perspective.
For my third rotation, I worked in a project supporting a critical military capability in Sydney. Here I was kept challenged and gained valuable experience in meeting the operational demands of a large Navy capability. The team is an innovative blend of military personnel, public service civilians and industry personnel and this allowed me to engage with the core essence of how the Department of Defence does business. Being able to directly see the ships I was supporting cemented the value of being a graduate in this Department.
My overall experience has been exceptional allowing me not only to travel and live in three different cities over 18 months, but also to experience three very different areas of a huge, nationwide organisation. As a graduate, I have been welcomed into an engaging atmosphere and have received opportunities to engage with all parts of the organisation from briefings with senior leadership to hands on tours to the regional bases.  I also gained access to a national network of other graduates and have made amazing new friends.
---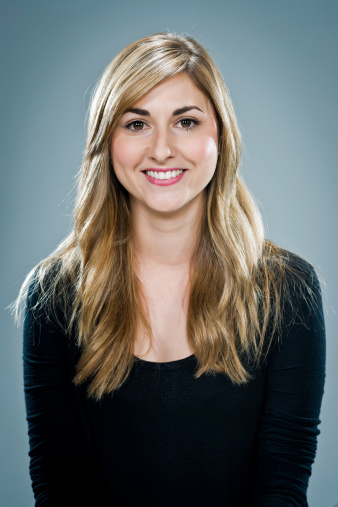 Sarah
A call for 'Early Career Researchers' was the most compelling advert/headline I had seen on job vacancy boards in months. I had been searching for the opportunity to pursue a career in research after completing post-graduate study and the Defence Science and Technology Group (DST) provided the perfect platform. Since joining DST, I have experienced the diversity and excitement in my professional life that I have always sought.
Working in DST has involved me in the development of capstone concepts for the Australian defence Force (ADF). It has given me the opportunity to apply my analytical skills in new ways as well as contribute a scientific perspective. Being at the forefront of moulding the role of science in the emerging Force Design field has been an exciting challenge and far exceeds the influence I expected to have in my first six months in DST. My role has also taken me to Enoggera Barracks in support of major Army experimentation activities. Staying on base and exploring practical issues faced by the Joint Force has given me a new perspective and greater appreciation for the accomplishments of the ADF. On the lighter side, I was also fortunate to be invited to participate in Weapons Training Simulation which allowed a group of Australian Public Service to fire a simulated weapon.
One of the best aspects of my work has been my colleagues. I've felt incredibly welcome within the organisation and there is a collegiate and community spirit that makes work truly enjoyable. People are always willing to help out and their willingness to impart knowledge has been an invaluable part of orienting myself within Defence. Senior leaders have also taken a personal interest in my development and have identified and encouraged many learning and development opportunities for me. In my short time in DST I have attended several courses and seminars, including the advanced 'Apollo Course in Future War Analysis' at the Australian Defence College.
DST Group has become more than a platform for my career; it is the expression of my career and goals. Feeling as successful as I do now, I can only imagine how I'll feel in years to come!
---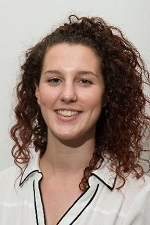 Ami Page
Finance Job Stream (Defence Corporate Pathway)
I clearly remember the phone call from Defence offering me a position on the 2016 Graduate Program. I was elated. Since then I have grown so much and been exposed to many incredible opportunities that only an organisation such as Defence is capable of offering.
Making the move from Perth to Canberra was incredibly daunting. However, with a graduate cohort in the same position as myself, I felt instantly welcome and had a valuable network of people.
I studied a Double Bachelors Degree of Economics and Science (Genetics) at the University of Western Australia. Defence has provided unique experiences and it was the most challenging year of my life, but the most rewarding at the same time.
As a finance graduate, I worked in Treasury and Banking, a central Chief Finance Officer function. Here I prepared daily bank reconciliations and daily cash forecasts. My second rotation was a highlight of my graduate year. I worked with Navy Finance Teams at Garden Island in Sydney while living on base. I was lucky enough to have a tour of the Dry Dock at Garden Island and stand underneath HMAS Choules. My third rotation was out of Stream. I worked in Estate and Infrastructure Group in a team that managed Capital Facilities and Infrastructure Projects in South Australia. This allowed me to gain an even better overview of Defence operations. I was lucky enough to visit Cultana and Woomera, two very unique and important Defence training facilities.
Working in three different teams over a year can be overwhelming, but at the end of the program I finally began to see how all areas of Defence are connected to reach one goal, protecting Australia.
Recently I had an interview within Defence, and the broad networks the graduate program provided, enabled me to reach out and ask questions to prepare myself for the interview. This kind of insight is priceless and without a doubt one of the most valuable aspects of the graduate program. Not only do I have a great professional network, I also have life long friends.
---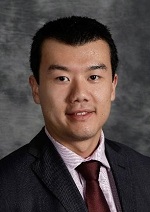 Ruob
Generalist Job Stream (Defence Corporate Pathway)
After completing a Bachelor of Arts and Diploma in Languages at the University of Melbourne and commencing a Master of Strategic Studies at the Australian National University, I was thrilled to be offered a place as a Generalist graduate at the Department of Defence. I had an incredibly diverse graduate year, rotating through three very different areas in Defence.
I started in a corporate performance management role in Estate & Infrastructure Group, before moving to International Policy Division to work on Defence's policy on the Middle East, and then a public affairs and communication role at Air Force Headquarters. Throughout this time I travelled to multiple Defence bases across Australia, attended various training around Canberra including at Parliament House, formed relationships around the Department, and was even one of the first civilians to fly on a RAAF C-27J Spartan aircraft.
Following the graduate program, I continued my professional development in a role liaising between Defence and Parliament House, before moving into Strategic Policy Division to work on Defence's space and missile defence policy. I've also continued to balance work with part-time study and Army Reserve service, of which Defence has been very accommodating and supportive.
Defence is a truly unique place to work. The sheer size of the Department offers endlessly diverse career opportunities. The graduate program prepares you for this by giving you the ability to experience a wide breadth of the work that occurs in the Department, while setting you up with a network of fellow graduates and mentors who will support you throughout your career.
If you're from interstate and apprehensive about moving to Canberra, don't be. As a big-city Melburnian who was initially uneasy about living in Canberra, I've found it to be a convenient and surprisingly vibrant place to live and work. The food, drink and cultural scene has been booming in recent years, it's surrounded by great spots for outdoor activities, and a 20 minute stress-free commute to work is a welcome change from 1.5 hour commutes in Melbourne!
---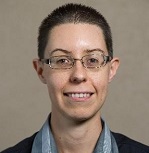 Rachel
Logistics Job Stream (Defence Capability Pathway)
Prior to joining the Defence Graduate Program I completed a Bachelor of Business Management at Queensland University of Technology. When I was offered a place on the graduate program, I accepted the opportunity as a good career change. After over ten years working in small business management, and having been unsuccessful in ADF recruitment, I embraced the move to Melbourne as a Public Servant with enthusiasm.
My graduate program placements have been with Land Systems Division (supporting the Army) in both sustainment management, acquisition projects, and Strategic Management of Mobility Systems in Army Headquarters. I had various opportunities to get out of the office and witness Army soldiers and officers in their day-to- day activities.
My first rotation was with Personal and Aerial Delivery equipment (jokingly named tents, pegs and Page 7 of 40 parachutes). Their work is comparable to running a large Bunnings Store. I was able to visit the aerial equipment warehouse, and parachute training school; where I met Special Forces and Red Beret students for one-on- one conversations, as well as walked through the aircraft.
I then moved to the acquisition project of the HAWKEI (army protected troop carrier). This rotation was jammed packed; meetings with large Industry suppliers, endless opportunities to see and drive in the prototype vehicles, see the vehicle being driven into a C-130 and components airlifted by Chinook rigs. After a busy 12 months in Melbourne it was time to move to Canberra.
Upon moving to Canberra I fell in love with it straight away. It is a small beautiful town, with everything you could ever need. There are endless weekend opportunities, without the hassle of traffic and crowds. As a graduate, I was accepted into a secondment in Army Headquarters. Working on multiple projects and programs. I interacting with officers and soldiers with incredible stories, which has helped me embrace my Department of Defence career. I have gained significant insights and strong networks I can now use throughout my career. My career change is off to a great start and I have now secured a permanent placement promotion in Canberra.
---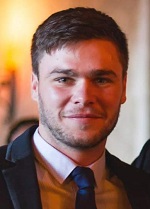 Gethin
Engineering Job Stream (Defence Capability Pathway)
I started my Defence life as part of the Capability Pathway on the Defence Graduate Program after completing a Bachelor of Engineering (Mechanical) at Charles Darwin University. I was shipped from the oppressive Darwin humidity to the crisp air of Canberra. Our intake was large and despite a plethora of engineers, all of the graduates were friendly, easy-going and most became good mates. The extensive network of graduates in Canberra and the work-life balance made my stint there really enjoyable. What's not to love about road trips to the beach in summer and the snow in winter?
With no previous exposure to Defence, I was unsure what to expect. I found everyone to be supportive, friendly and knowledgeable. Settling into Canberra was daunting but in the end was relatively smooth, the graduate team and work area providing me with good assistance and advice.
The 18 month program consisted of three 6 month rotations and flexibility with locations. I took the opportunity to see the country with my second rotation as part of the Air Warfare Destroyer program in Adelaide. This culminated in me going on sea trials to conduct noise and vibration testing. Standing on the back of a warship going full steam is an experience I won't forget. Neither is trying to sleep while they do speed and manoeuvre trials in the middle of the night.
I also had the opportunity to do a rotation external to Defence, which opens up the possibility of working in Defence industry. I continued my nomadic habits and crossed the Nullarbor to Perth for an industry placement with Austal. This gave me an understanding of how industry ticks, exposure to engineering design and the obstacles involved in contracting to Defence. I was given valuable exposure to the operation of a shipyard.
Moving around the country has allowed me to experience so much. From conducting sea trials to shooting a pass score at the Weapon Training Simulation System at ADFA in Canberra, the graduate program has provided me with opportunities to which I would not normally have access.