Our Graduates
Department of Education
---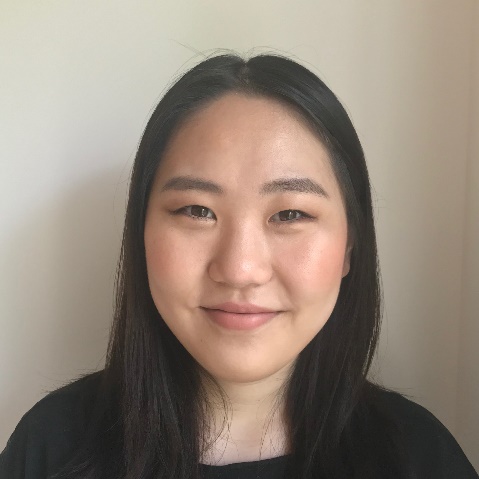 Christine
Your Job Title: Graduate
University Attended: The Australian National University
Degree qualification: Bachelor of Asian Studies / Laws (Hons.)
Year of graduation: 2018
What's your job about?
My role involves assisting the Child Care Fraud Investigations Team prepare briefs of evidence for referral to CDPP for prosecution of those who have defrauded the Commonwealth Child Care Program. 
What's your background?
I used to work at a commercial litigation firm and have volunteered at various community legal centres.
Could someone with a different background do your job?
Absolutely, but you would need a law degree and an interest in criminal and evidence law.
What's the coolest thing about your job?
Working in a team of passionate people who have been so supportive, patient and generous with their time.. The staff in my immediate team are highly experienced legal practitioners and it is a huge privilege to have this opportunity to learn from them. As for the work itself, there is a lot of variety, sometimes unexpected, generally always exciting and a wealth of learning opportunities in fraud, government investigations, law enforcement and compliance. This team in particular is involved in a lot of cutting edge initiatives, for example my first project was testing a prototype of investigation management software and working with developers to optimise it for use in the Commonwealth fraud context. We also attended a tech conference and got to see what the future of government investigations might look like.
What are the limitations of your job?
As a graduate we complete two rotations as part of the graduate program- I loved my first rotation so much I almost don't want to do a second! In all seriousness, there are very few limitations on me as a graduate except for my own relative inexperience. For example, I'm not qualified to give legal advice or to assist in the execution of warrants. But this is a very good place to start and get an insight into how it all works.
3 pieces of advice for yourself when you were a student...
Don't worry about what you'll do as a career because you'll find out through experience and it's okay to start over until you find something you enjoy.
Study hard and save all your university resources because you never know when they might come in handy.
Everything will be worth it in the end, keep soldiering on with the extra-curricular activities and job applications!


---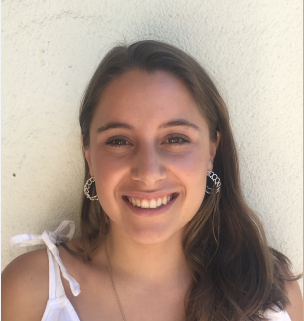 Jayne
Your Job Title: Graduate
University Attended: University of Melbourne, Parkville Campus
Degree qualification: Bachelor of Arts & Diploma of Languages (Indonesian)
Year of graduation: 2018
What's your job about?
I'm currently in the Languages, Literacy and Numeracy team within the Department's Schools and Youth cluster. 
What's your background?
I grew up in Ocean Grove, Victoria approx. one and a half hours from Melbourne. I attended Bellarine Secondary College, the local government school, which made me incredibly passionate about the work the Education department has recently undertaken with regard to school funding.
I hold a Bachelor of Arts and Diploma of Languages (Indonesian) from the University of Melbourne.
Could someone with a different background do your job?
Yes. Admittedly, thanks to my degree I has prior knowledge of the importance and challenges associated with language learning in Australia which helped guide my policy thinking. However, so long as are committed to improving student outcomes, I have no doubt you will find the work of my area incredibly interesting and fulfilling. 
What's the coolest thing about your job?
During the recent caretaker period, I was fortunate to provide assistance on the 'Incoming Government Brief' process for my branch. I helped coordinate the relevant briefs and seek input from each line area before it was sent back up to the senior executives for review and approval. As these would constitute the briefs that would be first read by the incoming government (whichever colour), it was incredibly rewarding to gain a more strategic understanding of how my branch's work aligned with the major parties' priorities.
What are the limitations of your job?
Given states and territories already play a pivotal role in shaping their educational outcomes, working in the Department's Schools and Youth cluster can really challenge you to think creatively about how you can best engage and not duplicate the amazing work of the jurisdictions.  
3 pieces of advice for yourself when you were a student...
Try new subjects. I feel like I could do my arts degree 3-times over with all the amazing subjects I took throughout my B.A.  
Get involved in Uni. Join a sport/club/charity and it'll be a healthy distraction from your University studies.  
Don't be afraid to speak up in class. The classes I got the most out of were the ones where I encouraged myself to share my opinions. A simple trick which did wonders for my morale and grades!


---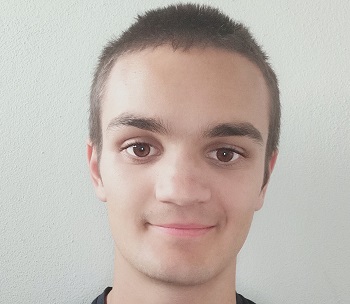 Travis
Your Job Title: Graduate Policy Officer
University Attended: Australian National University
Degree qualification: Bachelor of Science (Physics)
Year of graduation: 2018
What's your job about?
I work on the federal governments policy positions with respect to non-compliance in the child care sector. We develop education materials for those who just misunderstand their requirements as well as look at trends and possible consequences we can implement for those practices that are deliberately fraudulent.
What's your background?
I studied theoretical physics (topics such as general relativity and quantum mechanics) at university. I majored in physics, chemistry and specialist maths in high school in the ACT, and before that studied in a binational and bilingual school in Canberra which means I have a French and Australian high school certificate (and completed maths, history, geography, science etc in both languages until year 10).
Could someone with a different background do your job?
Yes, there are people in my team with backgrounds in Law, psychology, arts and international relations. The core requirements are good communication skills and an ability to learn on the job.
What's the coolest thing about your job?
What we do has a direct effect on the country. A policy we come up with could change what child care providers have to do, or how easily they can access information and therefore how effectively they run their business, and so on. It helps to motivate me to do things to a high standard, but also comes with some pressure and responsibility
What are the limitations of your job?
The number of approvals things have to go through are a blessing and a curse. While it means things get double and triple checked, it does also limit how quickly a task gets done, and it sometimes feels as though your original work gets lost in the red tape.
3 pieces of advice for yourself when you were a student...
Take your time. If uni gets too stressful, defer for 6 months or take a reduced load, and don't be concerned if that means you're at university for longer. It's better to come out of uni as healthy as possible, both mentally and physically, than to try and push yourself through and just be burned out by the end.
Don't take rejection personally. When applying for jobs, a lot of almost random factors can determine whether or not you are successful. Just put your best foot forward and if you don't get that position you really wanted, you can always try again next year. And who knows, an opportunity could come up where you least expect it.
The people you're with matters more than what you're doing. This goes for hobbies, subjects, jobs, etc. Find a group of people you like or work well with, and everything else falls into place.