Department of Health Graduate Programs
The Australian Government Department of Health develops and delivers policies and programs and advise the Australian Government on health, aged care and sport. We work with a wide range of stakeholders to ensure better health for all Australians.
Use this form to register your interest in taking part in our Graduate Program
Overview
Department of Health
---
The Australian Department of Health works to deliver affordable, quality health and aged care system and better health, ageing and sport outcomes for all Australians.
Our vision is better health and wellbeing for all Australians, now and for future generations. We aim to achieve our vision through evidence-based policy, well-targeted programs and best practice regulation.
Our strategic priorities include:
better health and ageing outcomes for all Australians
an affordable, quality health and aged care system
better sports outcomes.
At Health, employees contribute ideas and learn new skills in an environment which draws upon diversity and fosters innovation and high performance. Your work will affect the lives of real Australians.
About Us
Department of Health
---
At Health, we offer a varied, challenging and rewarding working environment. We look for capable and motivated people to make this happen. The work we do shapes health, aged care, and sport policy, programs and research in Australia.
Our work involves the following:
Awareness and education
Consultation and engagement
Grants and tenders
Initiatives and programs
Legislation
Policy
Regulation and compliance
Research
For full details, visit the Department of Health's website.
Why Join Us?
Department of Health
---
The Department of Health is committed to creating a flexible and adaptable workforce building the capability of our staff, improving our culture and leadership, and investing in career opportunities.
We want to attract and retain people, and motivate them to deliver outstanding performance by:
having the right people in the right place to do the job
building the right capability
continuing to improve our culture and leadership
investing in developing people's careers and abilities so we have good leaders
As a graduate with Health, your work will touch the lives of many Australians. You will tackle a wide range of issues, including the national response to COVID-19. You will help to develop evidence-based policies and programs that shape the future of our nation's health and aged care systems.
You don't have to be a health professional to apply for the Department of Health's Graduate Program. Our diverse workforce, and generalist Graduate Program calls for university graduates from any, and all degree disciplines.
Whatever your degree there are opportunities to apply your interests at Health and right across the APS. We will invest in your development, take your degree and build a career with you encompassing new experiences, education and skills.
Graduate Program
Department of Health
---
It is an exciting time to join Health. We offer a range of networking and social activities to help build your professional and social network. Undertaking our learning and development program will provide you with the skills required for a successful career in the Australian Public Service (APS).
The ten-month program includes:
three diverse rotations
exposure to a broad range of interesting and challenging work
a range of on-the-job and off-the-job training
opportunities to work alongside, and be mentored by, senior executive officers
an inclusive, flexible, and healthy workplace
generous leave conditions and remuneration
a competitive salary.
The program is based in Canberra. Relocation assistance is available for successful candidates who live outside of Canberra (subject to COVID-19 public health and travel advice at the time you start).
Hear what some of the 2021 Graduate Cohort have to say.
APS specialty graduate programs
Department of Health
---
The Department of Health works collaboratively with other agencies to recruit talented individuals through specialty graduate programs.
These include the: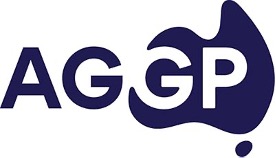 Application Process
Department of Health
---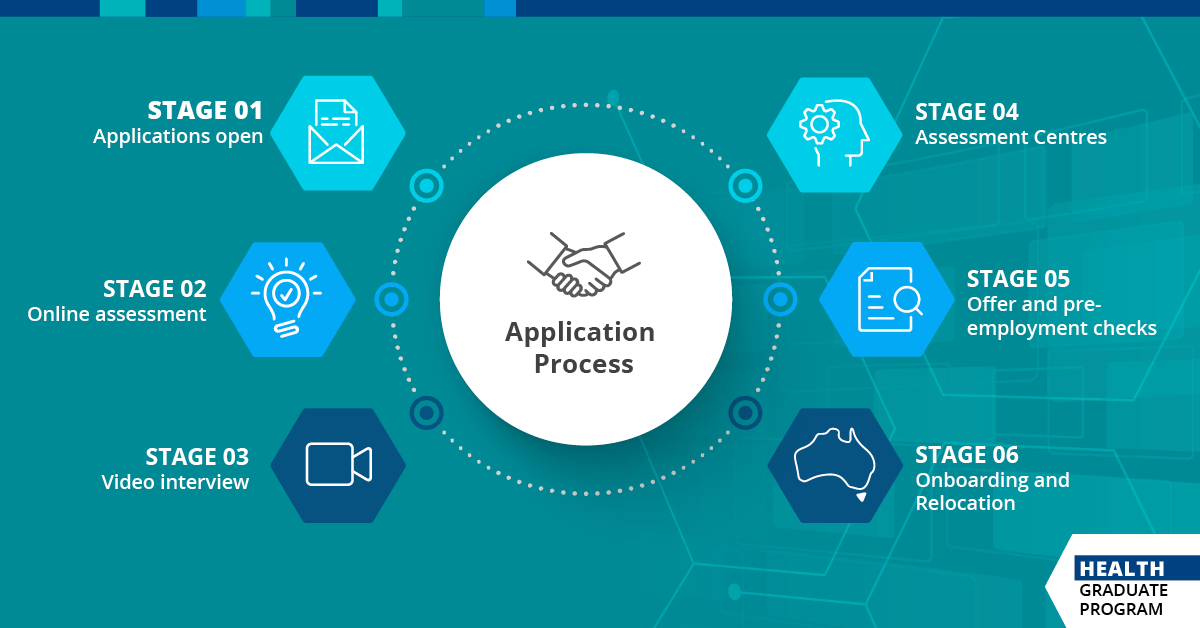 Employee Profiles
Department of Health
---
Joe – 2021 Graduate (Indigenous Graduate Stream)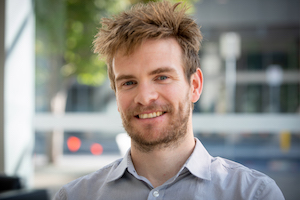 Joe applied for the program through the Indigenous Graduate Pathway. He was able to preference the Department of Health as his choice of employers – here's what he has to say.
The Department of Health is a fantastic place to work with an organisational culture that values respect, openness, collaboration and flexibility. As an employee, I have felt valued and supported from day one and this has made my time at the Department so enjoyable.
The Graduate Program has been an incredible experience. From the moment I was accepted, the Entry Level Programs team have been a fantastic support who have always been very helpful.
The program consists of three rotations over a 10-month period. I am currently completing my second rotation. Across both rotations, I have completed a wide range of tasks that have enabled me to bring my own perspectives, knowledge and experiences to the role. As a graduate, you will be supported in everything you do. A major highlight of the program so far was having the opportunity to attend a meeting at Parliament House with the Minister.
Canberra is a great place to live and work, it is easy to get around, and you will never be short of social events in the program.
One of the major benefits of the Indigenous Graduate Pathway stream is one application provides a pathway for Indigenous graduates to enter the Australian Government. This enabled me to focus on preparing that one application, rather than numerous applications to different departments. You will be supported through the application process, so if you have any questions, have a yarn with the Indigenous Graduate Pathway team.
The best piece of advice I can give to applicants is be yourself. It is important that at each stage of the application process, you are prepared and know what to expect, but each individual in unique and bringing your own perspectives to the application process will ensure that you are able to put your best foot forward.
Perks & Benefits
Department of Health
---
As a Department of Health Graduate, you will get the following benefits:
Competitive salary
As a graduate, you will be a full-time ongoing APS employee under the Public Service Act 1999. You will commence with the department as an APS 3, and on successful completion of the program, advance to an APS 4.
Generous Remuneration, including
Four weeks annual leave, per year
Personal leave
Public holidays
Paid Christmas shutdown
Study support (post program, subject to approval)
Access to cultural leave to participate in ceremonial activities and other cultural obligations.
Flexible work options
The department offers employees access to flex-time, or time-in-lieu, for any additional hours logged outside the standard 37.5 hour week for full-time staff. You may also be able to access the department's remote working arrangement, subject to approvals.
A full list of employee entitlements, salaries, and employment terms are available in our current Enterprise Agreement.
Diversity & Inclusion

Department of Health
---
Health is an inclusive workplace where we acknowledge and respect the importance of workplace diversity and inclusion. It enriches our workplace and helps us to deliver better health outcomes for all Australians.
Our vision is for Health to become an employer of choice for people with diverse backgrounds. We offer a number of initiatives, action plans and policies to support an inclusive and diverse workforce.
Our Diversity Champions play an important role in providing leadership and representation that creates a positive and inclusive workplace.
Our diversity staff networks give staff a meaningful platform to encourage action on diversity issues. We encourage all staff to join a network. Our networks include:
Culturally and Linguistically Diverse (CaLD) Network
Disability and Carers Network
Gender Equality Network
Health Pride (LGBTIQ+) Network
National Aboriginal and Torres Strait Islander Network
Friends of the National Aboriginal and Torres Strait Islander Network.
We are proud members of Reconciliation Australia, Pride in Diversity, Australian Network on Disability and the Diversity Council of Australia.
Health actively participates in the:
Pride in Diversity Australian Workplace Equality Index (AWEI) to benchmark LGBTI+ workplace inclusion against other agencies and has achieved Bronze tier status
Australian Network on Disability (AND) Access and inclusion Index to benchmark workplace access and inclusion for employees with disability
Multicultural Access and Equity reporting to the department of Home Affairs on Multicultural inclusion in the workplace
Reconciliation Action Plan barometer, a survey to monitor reconciliation at the workplace level and see the impact on the attitudes and behaviours or employees who work in organisations that have a Reconciliation Action Plan (RAP)
The department holds Breastfeeding friendly workplace accreditation through the Australian Breastfeeding Association.
We encourage applications from Aboriginal and Torres Strait Islander people, people with disability, and people from diverse backgrounds.