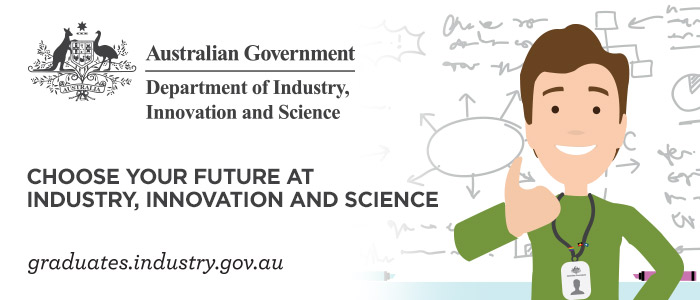 Generalist Pathway
Department of Industry, Innovation and Science
---
We accept all disciplines of study, and we have numerous opportunities available to use your skills, knowledge and experience.
Along with a Generalist Stream, in 2020 we are offering a Professional Services Stream for people with qualifications in ICT, Finance, Law, Human Resources and Communications/Marketing.

Our Generalist and Professional Services Stream Graduates complete very similar programs.  They work alongside each other on the Major Project during Year One of the program, and attend monthly 'GradChats' together.
See 'About our Graduate Development Program' for more information on what Generalist Graduates can expect.