Department of Infrastructure, Transport, Regional Development & Communications Graduate Programs
The Department of Infrastructure, Transport, Regional Development and Communications is at the forefront of the Australian Government's efforts to connect our communities, secure the nation's economic future, improve living standards, provide access to high quality communication services and ensure all Australians can enjoy diverse artistic and cultural experiences.
Department of Infrastructure, Transport, Regional Development & Communications
Make a difference to the lives of every day Australians.
Program Duration
11 Months
Position Start Date
Feb 2022
Past Department of Infrastructure, Transport, Regional Development & Communications Graduate Hiring Statistics
If you're interested in working at Department of Infrastructure, Transport, Regional Development & Communications, understanding when they have opened up applications for their graduate programs, graduate jobs and internships is helpful knowledge to have so you know when you might need to apply. Use the below information to see when Department of Infrastructure, Transport, Regional Development & Communications hires graduates, but more importantly what graduate degree's and other student attributes they target for their jobs.
---
Disciplines
Arts and Humanities (100%),

Aviation (100%),

Communications (100%),

Engineering Software (100%),

Environment (100%),
Work rights
Australian Citizen (100%),
Past Department of Infrastructure, Transport, Regional Development & Communications Graduate Programs
Check out some of Department of Infrastructure, Transport, Regional Development & Communications's past jobs they have posted on GradConnection over the last 12 months. Understanding the details about what a graduate employer is looking for well before applications have opened can sometimes be the edge you need to secure your first graduate program.
---
Department of Infrastructure, Transport, Regional Development & Communications
Are you looking for a head start in your Australian Public Service Career? Our Graduate Program that sources talent across all academic disciplines.
Why Join Us?
Department of Infrastructure, Transport, Regional Development & Communications
---
Graduates who want their work to be driven by purpose and achievement of assisting Australian communities should look no further! Graduates will have the opportunity to work in a way that enriches Australian communities, empowers Australian regions and leaves a positive impact for generations to come. Graduates will be offered tailored training, comprehensive and innovative career development opportunities and experience the Department's modern workplace culture.
The Department are looking for graduates that are innovative, curious and future-focused, with a desire to learn and to help shape Australia's infrastructure, transport, regional development, communications and creative industries.
The Department promotes a positive, inclusive and adaptable workplace to ensure a smooth transition into the workforce. The Department wants all graduates to feel welcome and excited by their work from the start of their professional careers.
About Us
Department of Infrastructure, Transport, Regional Development & Communications
---
The Department is responsible for the Australian' Government's transport, infrastructure, and regional development policies and programs while being the lead agency for communications and the arts. The Department is tasked with building stronger communities through major infrastructure planning, investment advice and delivery, strategic development of policies and programs, and transport system and reform and industry reform. The Department's wide range of responsibilities aims to improve the nation's economy and living standards, connect communities, make communication services accessible, and ensure that Australians enjoy diverse artistic and cultural experiences.
The Department's also sets the course for the nation's digital future, encouraging participation and excellence in arts and culture while working on policies that protect and support cultural heritage.
Graduate Program
Department of Infrastructure, Transport, Regional Development & Communications
---
We are seeking graduates to join our 2022 Graduate Development Program with a vision of Australia's future and a willingness to identify problems and implement innovative solutions.
Within our 11 month program you will:
Experience a comprehensive and welcoming group orientation  
Have access to mentoring and guidance from senior staff 
Be supported by a buddy from the previous Graduate cohort
Be a leader the Departments Social Club
Work with leading-edge technology
Explore wide range of policy and program areas through three workplace rotations and have the ability to preference your rotations
Develop professional skills with a tailored learning and development program
Undertake a once in a lifetime Major Research Project where graduates are tasked with a topic by our Executive and have the opportunity to research, analyse, prepare a report and may undertake "field-work" to support their final assessment; and
Create valuable networks through engagement with senior staff and department stakeholders
Our graduates are an important part of our workforce, which is why we provide a diverse range of work rotations which could see you:
Regulating airports;
Helping set the course for Australia's digital future;
Implementing the Smart Cities Plan;
Developing policy that protects our cultural heritage;
Working on the development of the Western Sydney International (Nancy-Bird Walton) Airport;
Providing advice on strengthening our national broadcasters;
Developing policy for broadband, open data and media; and
Working on the development of the Inland Rail.
Application Process
Department of Infrastructure, Transport, Regional Development & Communications
---
Applications to apply directly with the Department of Infrastructure, Transport, Regional Development and Communications will be open from 9 March 2021 and close 27 April 2021.
In 2021, we are also a participating agency in the following Graduate opportunities:
Australian Government Graduate Program (AGGP)
Applying through the Australian Government Graduate Program (AGGP) means you will also be considered for a range of other Australian Government agencies, including ours. In 2021 we are participating in the following Graduate Streams:
For more information on application opening and close dates and how to apply, click here.
Indigenous Graduate Pathway Program
As an Aboriginal and/or Torres Strait Islander, you will be able to complete one application and be considered for multiple Agencies and Departments within the Australian Public Service (APS).
Whether you start your career with us, or somewhere else in the APS, you will do meaningful work from day one.
Applications to apply through the Indigenous Graduate Pathway Program are now open and close on 23 April 2021.
Apply and find out more here.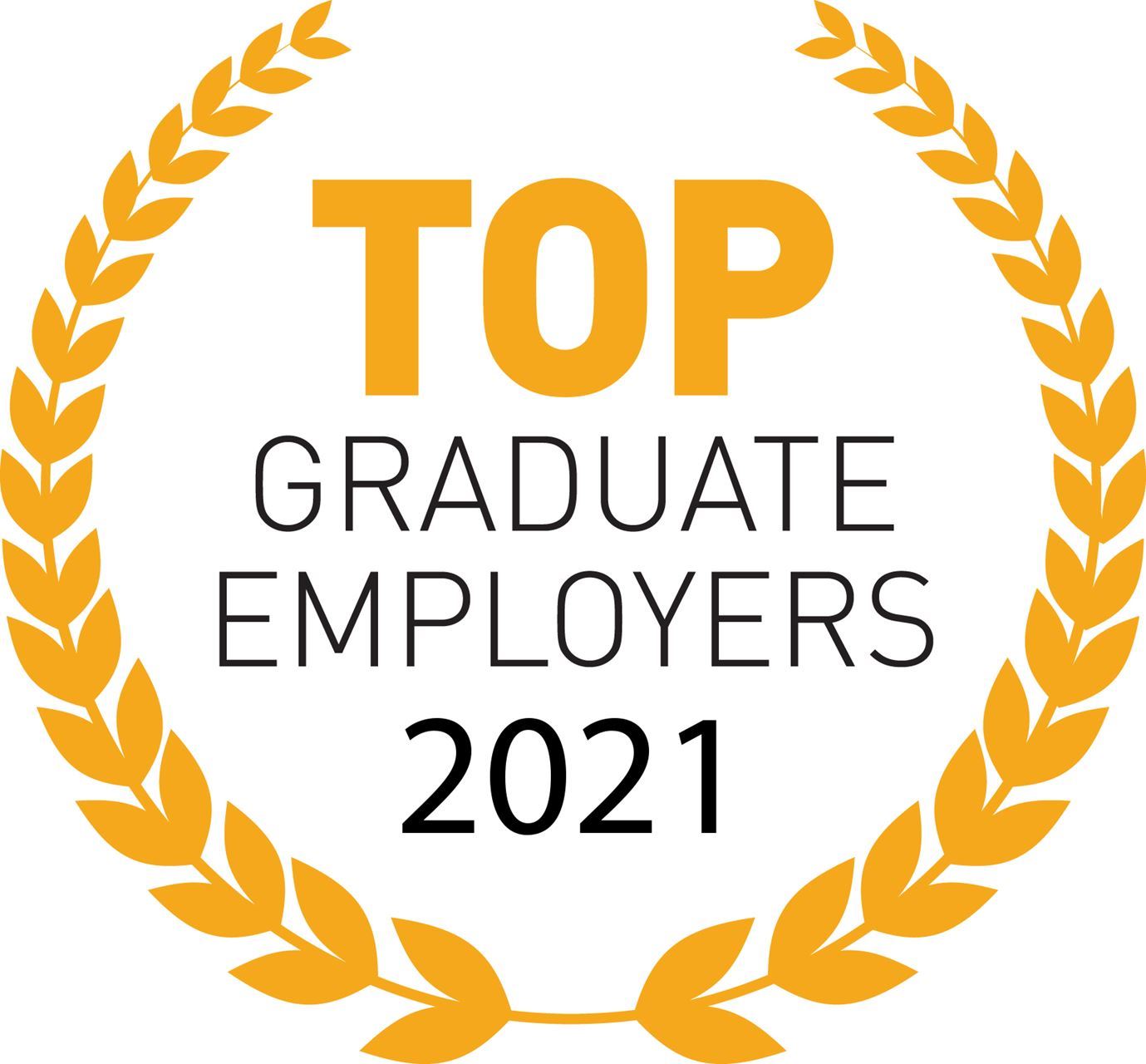 A Day in the Life
Department of Infrastructure, Transport, Regional Development & Communications
---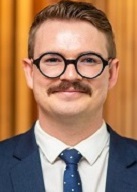 Day in the Life Profile – Alex Webb
Former Graduate (2020)
Governance and Engagement, Digital Platforms and Online Safety Branch, Content Division, Communications and Media
7:10 AM
My alarm goes off at 7:10 am. I reply to some messages at the very start of the day, get out of bed and get ready for work. On my way out the door, I make myself a cup of coffee and walk to the bus stop. It's a nice day today!
8:15 AM
I hop on the bus to work. In the mornings I always listen to the ABC News headlines and scroll through other media articles. One of the benefits of living in Canberra is that it's a relatively easy commute to work compared to a lot of other major cities.
9:00 AM
I typically get to work just before 9:00 am every day. The first thing I do when I get into work is say hello to my team and read the media clips that have come in overnight, particularly those relevant to my policy area. My team works across a range of topical issues related to online safety policy, so it's vital we stay up-to-date on the latest happenings as this space has the potential to change rapidly. 
Although I get to work before 9:00 am most days, sometimes I arrive earlier or later. The department allows me to work anytime between 7:00 am and 7:00 pm, as long as I complete seven-and-a-half hours of work. This means work can fit easier around my schedule.
9:15 AM
I plan my priorities for the day. While I have a number of key deliverables to achieve today, it's also likely my priorities could shift depending on which issues arise throughout the day. 
At the moment, my team is work towards introducing a new Bill into parliament, so it's a particularly busy time for us! In particular, the Bill seeks to strengthen the current regulatory framework related to online safety, which will allow for stronger protections for many Australians experiencing online harms. This work is fascinating and, particularly at the moment, there are many different pieces of work in the team at any one time. Put simply, the work can be quite fast-paced!
My focus for this morning is to finalise drafting some written products related to the introduction of the new legislation into parliament, including drafting some of the public facing material such as media releases and talking points that could be used by the Minister. 
The Department has also gone out for consultation on the Bill before it is introduced into parliament, so the team is also preparing itself for a tranche of submissions which are due to come through very soon. The submissions received so far have come from relevant civil society and private stakeholders, as well as members of the public who wish to comment on the Bill. A small group of us plan to get together in the afternoon to discuss our approach to analysing the substantial number of submissions we are anticipating. 
While I have set my priorities for today, there's always the chance these priorities could shift as new issues arise related to online safety. My team is incredibly responsive to any requests it receives, so it's always important I remain flexible and assist in any capacity I can. 
10:00 AM
We have a team meeting at 10:00 am which gives everyone in our team an opportunity to check in with each other. Our team meetings help me to understand how my work fits into the team broader priorities and to also understand what everyone else has been working on. 
It is also a great chance to update everyone on what I've been working on – such as work around the legislation and other briefing materials for the Minister – and what my upcoming commitments are – such as my Social Club responsibilities and my work associated with my Graduate Certificate in Public Administration, which other graduates are also completing.
10:30 AM
The meeting has ended and I pick up my work again. My work for this part of the morning involves providing a final draft of a media release to my Director, which we are preparing for the Minister's Office. In this media release, I have sought to provide useful information for the public on the key features of the new legislation and how it seeks to protect Australians from emerging online harms.
I put the final touches on a media release and send it to my Director for review. 
12:00 PM
At midday, I eat lunch with some of the other graduates. Lunchtime is a great opportunity to socialise with some of the other graduates. Our cohort is a very supportive bunch, which makes it easy to share our experiences working with different teams. 
Chatting to the graduates reminds me how many different areas there are across the department, each with their own unique challenges. 
12:30 PM
I make myself a coffee and settle in for the afternoon. 
Before lunch I finished drafting the media release related to the Bill, so I'm now working on some business-as-usual drafting for the afternoon. In particular, these documents are Ministerial briefing related to an upcoming engagement the Minister has, as well as some correspondence that has come through the Department on a topical online safety matter. 
My supervisor has been giving me a range of different, interesting tasks to help build my skills in writing skills for the public sector, such as Estimates briefing, drafting letters, and providing input into work across the government. These tasks have helped me to understand the complexities related to our policy area, and allowed me to understand how the work our team does fits into the broader work of the Australian Government.
2:45 PM
A group of us who will be analysing submissions related to the Bill have called a small meeting to discuss how we plan to analyse the substantial number of submissions we are expecting. The plan we have come up with together is to collate key recommended changes arising from the submissions, which will be sent to the Minister for decision after the consultation period closes. We anticipate this will be a lot of work to turn around in a tight timeframe, however we have a great team culture in our branch and I trust we will all be able to work together to finalise our analysis of the submissions. 
3:00 PM
My work priorities have shifted as the team has received a briefing request on an online safety issue that has arisen in the past 24 hours. I spend some time with those senior within my branch discussing the issues that have arisen and undertaking some background research to assist the team to draft the brief. The research included searching what information was publicly available and looking at the government's previous position on the matter. At times, I asked for clarity on what specific information the brief required. My team has a very open and collaborative mindset, which makes asking questions or seeking clarification very easy.
5:00 PM
It's time to wrap up for the day. I pack up my things and take a look at my calendar to see if I have any meetings the following morning. I also take stock of what needs to be done first thing the next day.
As it's a nice day, I've decided to walk home. My commute home involves walking across Lake Burley Griffin which is a great way to end the working day. On my way home, I Facetime my family back home.
7:00 PM
At 7:00 pm I head off to The Duxton – a pub in O'Connor – for trivia. Our trivia team is mostly comprised of graduates, although other friends often tag along. My friends have a range of diverse interests, perfect for a good trivia team.
---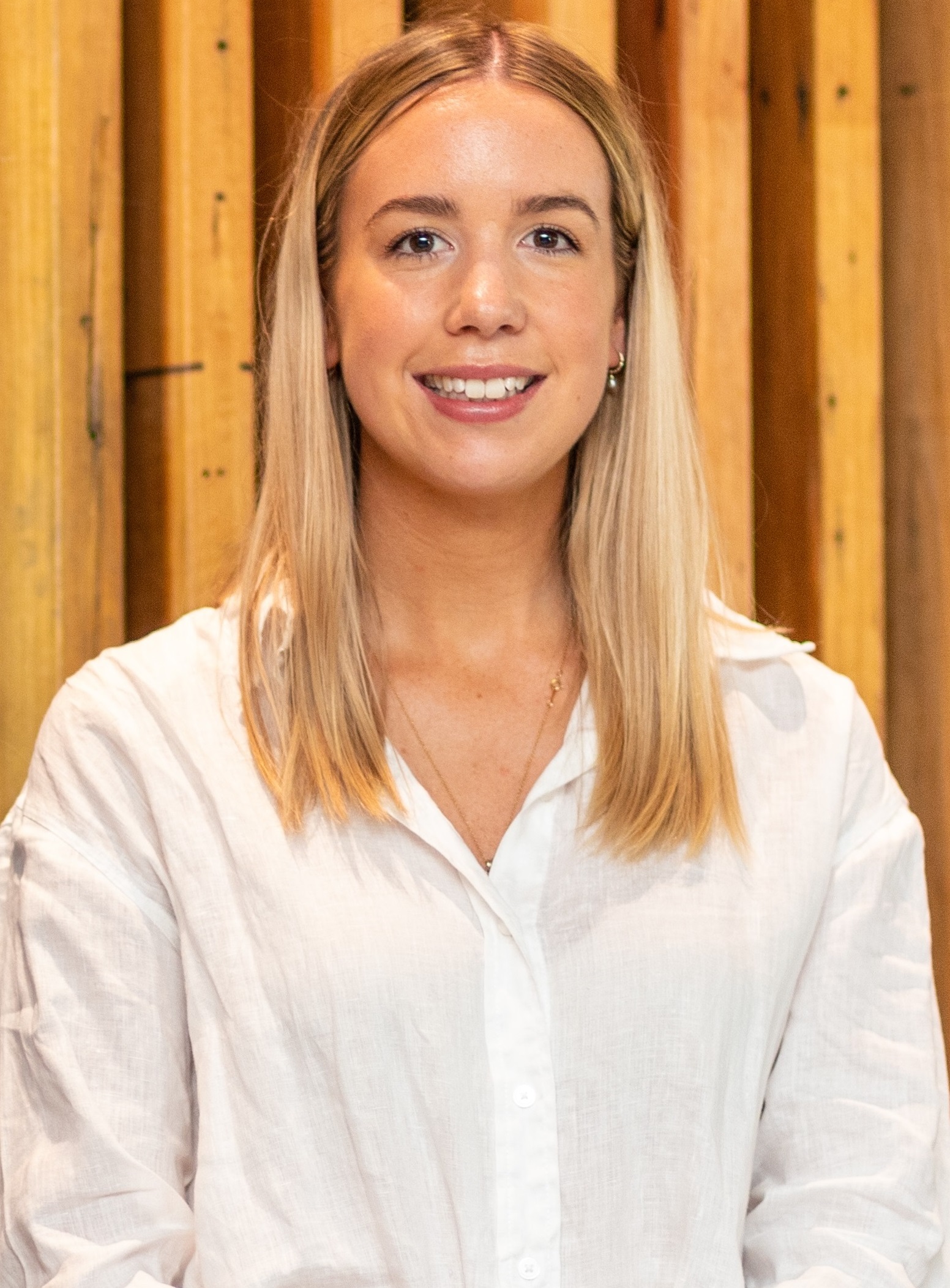 Day in the Life Profile – Maddy McCaskill
Former Graduate (2020)
Media Services, Communication Branch, People, Governance, Parliamentary and Communication Division
7.00 AM
I wake up and get ready for the day. This usually involves showering, getting dressed, feeding my dog and then starting my commute.
8.00 AM
I drive to work as I have a carpark at my mum's house right near my office, which is convenient as she looks after my dog some days. One of the perks of living in Canberra is that you're never stuck in traffic for too long, and it usually only takes me 15 minutes to get to the carpark.
8.30 AM
The first thing I do after arriving at work is check my emails. As I work in the Media Services section, there are multiple inboxes I have to monitor including my own, the media inbox and the events inbox. Someone always handles the media duty phone out of business hours and will usually action any urgent requests overnight/early in the morning, so I just make sure everything assigned to me is actioned or underway. 
I aim to get in before 8:30 am most mornings, however the department allows me to work anytime between 7:00 am and 7:00 pm, as long as I complete seven-and-a-half hours of work. Flexible working is one of the many benefits of working in the APS. 
9.00 AM
Working in the Media Services section, it is crucial to keep up to date with any relevant news or developments for the portfolio. Daily briefings are sent to my inbox via Streem, our department's media monitoring service. I spend at least 15 minutes each day catching up on this news so I can monitor any issues which may result in any incoming media enquiries. It also provides me with an opportunity to see if any statements the media team provided to journalists the previous day were picked up in the news. 
9.15 AM
I try to plan my priorities for the day but this will change greatly depending on the amount of media requests and enquires the team receives throughout the day. 
The Media Services' aim is to deliver high quality advice and products to the Ministers' offices and internal client areas to raise awareness of the department's programs and activities to external audiences. So put plainly, there is never a dull day in this team. 
9.30 AM
Usually, I will have a media release to draft and I have to begin my preparation and research. Today, the media release request has come from the Deputy Prime Minister's Office (DPMO), so I reach out to the relevant line area to receive any extra information on the topic. The benefit of working in this team is that we have the opportunity to work on materials for all of the department's programs, meaning our work covers a huge range of topics. Today I'm working on a freight release, but yesterday I was drafting up talking points for the Building Better Regions Fund. I thoroughly enjoy engaging with all areas of the department.  
12.30 PM
Lunchtime is really flexible at my workplace, so I usually take mine from 12:30-1 pm. Depending on my workload, I will sometimes take a longer break. The graduates all meet down in the lobby to eat lunch together, which is a really nice way to break up the day. The graduate program has allowed us to meet some really great, likeminded people and I am very grateful to be able to go to work and see these people every day.  
1.00 PM
Back to my desk to finalise the release from this morning. I send to my supervisor for clearance before sending to the line area for a final fact-check. The DPMO's deadline is COB so I will hopefully receive it back before the end of the day. 
2.00 PM
We have received a few urgent enquiries from the DPMO, all relating to the recent update on international passenger arrival caps. To progress enquiries as quickly as possible, the media team drafts a proposed response to pass onto the line area. The line area then reviews the response, editing as they wish, before sending back to us. We then utilise our communication skills to ensure the response aligns with the key messaging of this department. 
As we have had similar enquiries recently, I go back to find a relevant response which can be modified to reflect the enquiry I am currently working on. I then send it off to the Aviation team to review. Stakeholder engagement and corporate knowledge are both key to this role and assist with proposing responses and finding the correct line areas to engage with. 
3.30 PM
To ensure everything is on track, I call the line areas to check in to see how the media release and enquiry are going. Sometimes we need to manage expectations with journalists or the Offices to push back deadlines, so it's crucial to keep communicating with all key contacts until the work is finalised. I have to run off to help set up Happy Hour now, as that is my committee in the Social Club, so I have advised my team on what I am expecting in the afternoon and if they could please tie off both the media release and enquiry once received. Another great thing about this team is we all work so well together, and work can be easily picked up by other members of the team if necessary. 
4.00 PM
As part of Social Club, the department runs a Happy Hour every second Friday to raise money for charities and the Christmas Party, providing an opportunity for employees to network in a relaxed setting. As one of the Happy Hour coordinators, it is my job to order the stock, prepare the venue and run the event on the night. I really lucked out with my Social Club committee as it means I get to finish work early on a Friday, hang out with the other graduates and meet a broad range of people from the department. 
6.30 PM
After a terrific Happy Hour, we managed to make $500 which will go into our Social Club fund. After not being able to run events throughout the majority of 2020, it is great that we are finally able to organise Happy Hours towards the end of the year and any money made is an added benefit. 
Now it's time to clean up and head to dinner with the graduates who came along to support Happy Hour!
---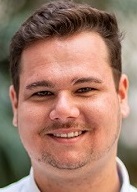 Day in the Life Profile – Matthew Richters
Former Graduate (2020)
Road Safety Policy and Communications, Office of Road Safety Branch, Surface Transport Division, Infrastructure and Surface Transport 
6:30am
My alarm goes off and I usually answer any messages from friends or family I have received during the night. I hop out of bed and begin cooking breakfast for myself. Once I have eaten I get ready for work and leave my apartment. Fortunately commuting to work is fairly simple for me, I can either walk which takes roughly 25 minutes, or I can spend 5 minutes on the tram. 
8:30am
I arrive at work around 8:30, I prefer to arrive earlier. My first task for the day is unpacking my desk draw, taking out my note book and pen and any paperwork that I will need throughout the day. I then read through any emails that I have received since the day before and check my areas group email for any messages that I can address myself such as general road safety queries from the public or stakeholders asking for information about the National Road Safety Strategy or any Road Safety Programs. I also begin the day by writing a priority list, on my priority list for today is writing and completing a draft senates estimates brief, road safety ministerial placemats and ensuring that the group email box is organised and replies have been delegated to my colleagues who could best answer the query. For example, a question about a road safety program is best directed to the programs team, I also find it is more efficient to draft a response for that team to edit rather than them start from scratch. 
9:00am
My Director always welcomes the team for the day, and we often begin the day with a quick team meeting. This is a great opportunity to understand the priorities of the day and the capacity of the team. This also helps me understand how my work for The Office of Road Safety directly contributes to the team's strategic direction, and how the team progresses the Department's broader objectives. After this I begin my work for the day, on this particular morning I have been helping someone that wrote to our inbox asking for information about the National Road Safety Strategy.  
10:00am
Around 10 I like to get myself a coffee and sometimes a blueberry muffin as a bit of an energy boost. 
10:15am
After my muffin and coffee break, I get back to work. On this particular day I am working on finalising a draft brief for Senate Estimates. This brief summarises the work of the Office of Road Safety, including all of our programs such as the Road Safety Innovation fund which supports road safety research and the development of new road safety technologies. The brief give updates of how road safety programs are progressing and what is coming up in the Office of Road Safety. Senate Estimates are key as part of the annual budget cycle, this is an opportunity to present the operations of our area to Senators. 
12:00pm
Thanks to the flexibility that my team gives me, I am able to have hour lunches because I usually start earlier than the rest of the team. This gives me a good chance to catch up with other graduates in my cohort and talk about our rotations, offer each other advice on our work and of course have some friendly banter. 
1:00pm
I'm usually back to my desk by 1pm, I spend the early afternoon finishing off my brief before I send through to my supervisor and director for review and clearance. After I receive feedback from my director I am able to make minor changes, and submit to my Assistant Secretary for review.  In the mean time I am able to answer any emails that myself or the group email box has received.
2:30pm
While I wait I would usually review my priority list and move onto another task. This would usually include, ministerial correspondence or road safety ministerial placemats which provide the ministers a one page summary of particular road safety facts. Additionally it is also my responsibility to complete the data analytic work which ultimately is used to update the data indicators on our National Road Safety Strategy Website. 
4:00pm
Once my Assistant Secretary returns their feedback I am able to make the changes they requested before submitting it to them again in the Parliamentary Document Management System (PDMS) for official clearance. 
4:30pm
In the last half hour of work, I find it is polite to ask other members of my team if they need help with anything so we are all able to leave work on time. 
5:00pm
At the end the day I like to pack up my desk completely, neatly putting all my things in my desk draw to prepare myself for the following day. I say goodbye to my team, put my earphones in and being walking home. Once home I get ready for social sports, it is a multi-sports league so the sport changes every week. 
---
Day in the Life – Where are you now update for Katherine Lee.
Three years on, the Department's name has changed and I have enjoyed a few less steamed buns for breakfast. I now work in the National Freight and Supply Chain Strategy Implementation Unit. The team is responsible for developing and putting into effect Australia's National Freight and Supply Chain Strategy, a 20-year strategy to improve the systems that deliver goods and products to businesses, stores and homes. 
I undertook my final rotation with the Freight Strategy Unit in 2018 and chose to stay at the end of my graduate program. I was drawn to the nature of the Unit's work, specifically the opportunity to engage with Cabinet processes, contribute to priorities of Infrastructure and Transport Ministers, and work in a policy space that is a high-priority for industry and Governments.
Recently, I have been leading public consultation to develop a series of principles that will lead to better planning for freight movements in cities. As the development of the principles is a key industry issue, I'm really grateful for the opportunity to lead this work. I am appreciative that I landed in a team that shares significant work and development opportunities across staff members. With my team's support, I have gained supervisory experience and undertaken secondments to the Department's COVID-19 coordination team and the Australian Public Service Commission where I helped draft the Australian Public Service Gender Equality Strategy.
Having completed the Graduate Development Program, I was well prepared to take on these roles. Experiences in the Program, including the opportunity to manage projects, lead teams and work across different areas gave me the adaptability, judgment and insights to make meaningful contributions to the Australian Public Service early in my career.
Perks & Benefits
Department of Infrastructure, Transport, Regional Development & Communications
---
During the Graduate year, we run a Major Research Project where graduates are tasked with a topic by our Executive and have the opportunity to research, analyse, prepare a report and may undertake "field-work" to support their final assessment.
You'll commence as an APS3 and receive a starting salary of $61,570 during your first two rotations, plus 15.4% superannuation. Then after successfully completing your first two rotations, you'll advance to an APS4 with a salary of $68,219. Upon successful completion of the program, you'll advance to an ongoing APS5 and associated salary at $76,160.
You'll also have access to the following workplace support and conditions, including:
20 days recreation/annual leave a year
20 days a year of personal circumstances leave, which includes sick, family, emergency and cultural leave
18 weeks paid maternity leave or 6 weeks paid supporting partner leave after 12 months of continuous service
Flexible work hours
Employee health and wellbeing initiatives
Following the program, as a member of the Department, you'll also have access to:
Career coaching and professional development opportunities
Financial support to undertake further study in an area relevant to the business of the Department and broader APS
Mobility and career progression within the organisation.