2021 Graduate Program
Department of the Prime Minister and Cabinet
---
About the program 
The program is based in Canberra.
Flexible rotation process where Graduates are given freedom to navigate their own journey.
You will be provided on-the-job training, and structured learning and development.
You will work on exciting projects and activities at the heart of government.
Corporate and Government Stream
PM&C is a modern, collaborative and responsive organisation that drives excellence across the Australian Public Service (APS), delivering quality outcomes for the Government and Australian public.
Our staff and the government need practical tools, service and support to excel. From building a future-ready workforce by developing our staff, supporting an activity-based working ecosystem, coordinating Cabinet meetings, enabling an agile digital environment, organising international visits, and building an enduring security culture.
This is all supported by the Department's enabling functions, and are critical to the Department and government's operation. Corporate and Government areas cut across legal policy, parliamentary, cabinet and ministerial support, protocols and international visits, human resource management, communications and media, ICT and financial management.
We are looking for individuals who like being a part of the big picture and are committed to their following their field of study from the lecture hall and into the workplace. If you like using your skillset and technical expertise to achieve outcomes and drive high quality services, you will be drawn to the Corporate and Government Stream.
Generalist Stream
In becoming a knowledge organisation, we encourage staff to actively seek out opportunities that champion emotional intelligence, relationships, creativity and critical thinking.
We value the curiosity of our staff, those who are growth focused and intent on sharing and leveraging information, resources, talent and experiences. To strengthen PM&C as a modern, responsive and fit-for-purpose organisation, we need to celebrate successes and always be open to learning.
The Generalist Stream is for the curious mind, those who do not have the end goal in sight, but who seek to be inspired on their journey of discovery. You will be drawn to the Generalist stream if you have an open mind and are interested in discovering where you can best leverage your strengths. You seek to learn and understand the Department and are humble yet tactical in your pursuit. You want to work at PM&C because you believe that there is no greater vocation than the APS
---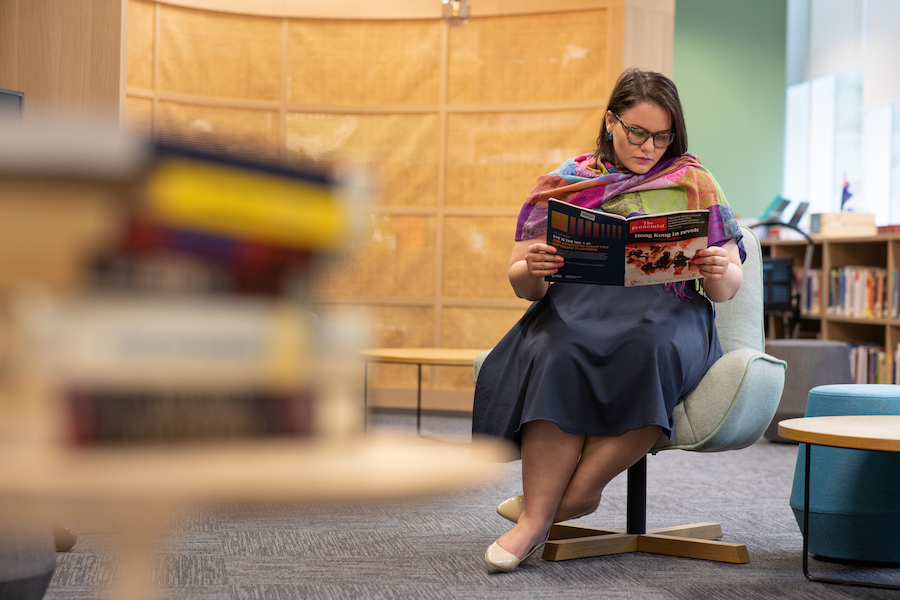 On the Job with Siobhan from the Department of PM&C
Siobhan Dwyer is an adviser at the Department of Prime Minister and Cabinet. She joined as a graduate in 2019. Prior to the Department, she was working at the Centre for Interfaith and Cultural Dialogue at Griffith University, after graduating with a Bachelor of Government and International Relations from Griffith University in 2017.
Why the interest in PM&C?
The Department is a central agency, which means it offers exposure to work across a broad range of subject areas and the opportunity to provide whole-of-government policy advice. I was also attracted to the idea of being able to brief the Prime Minister and Portfolio Ministers, including the Minister for Women.
How does the grad program work?
My graduate program was an 18-month program consisting of one 6-month and three four-month rotations in different areas of the Department.
When I first joined, I worked in the Office for Women's Safety and Wellbeing team where I assisted with the Incoming Government Briefing process and a whole-of-Government Preventing Sexual Exploitation, Abuse and Harassment Policy. My second rotation was in the Greater Western Australia Regional Network in the National Indigenous Australians Agency. Here I worked with remote Indigenous communities in WA on a wide range of policies. I am currently completing my third rotation in the Inclusion and Diversity team within People Branch.
Best aspects of the program thus far?
The diversity of opportunities within the graduate program has been a definite highlight. Nowhere else would I have dreamed that in my first year I would get to attend an international women's day event in Parliament House, directly participate in an Incoming Government Briefing process or work directly with some of Australia's most remote communities.
What has been most challenging?
Adapting to the pace of the Department and the sheer scope of the work has taken time. The start of each rotation offers new challenges as you adjust to different workstyles and learn new subject areas.
The most surprising part?
I have been continuously amazed at the generosity of colleagues here. People have taken time out of their days to share their stories both as graduates and beyond, to check in to see how I am settling into Canberra both professionally and personally and even to decode particularly difficult acronyms. PM&C fosters a collaborative and supportive culture, where staff are encouraged and supported to become curious, well-rounded advisers.
What did you do between studying and full-time work?
I worked for a Federal Member for Parliament before starting with the Centre for Interfaith and Cultural Dialogue at Griffith University. Both jobs provided me with great experiences to draw on when applying for graduate roles in the Australian Public Service.
Advice to current students?
Don't be afraid to apply for your dream job – if you never try, you'll never know. Applying for graduate programs can be very demanding and time-consuming, but it will all be worth it when you arrive at orientation on your first day and meet your new colleagues.