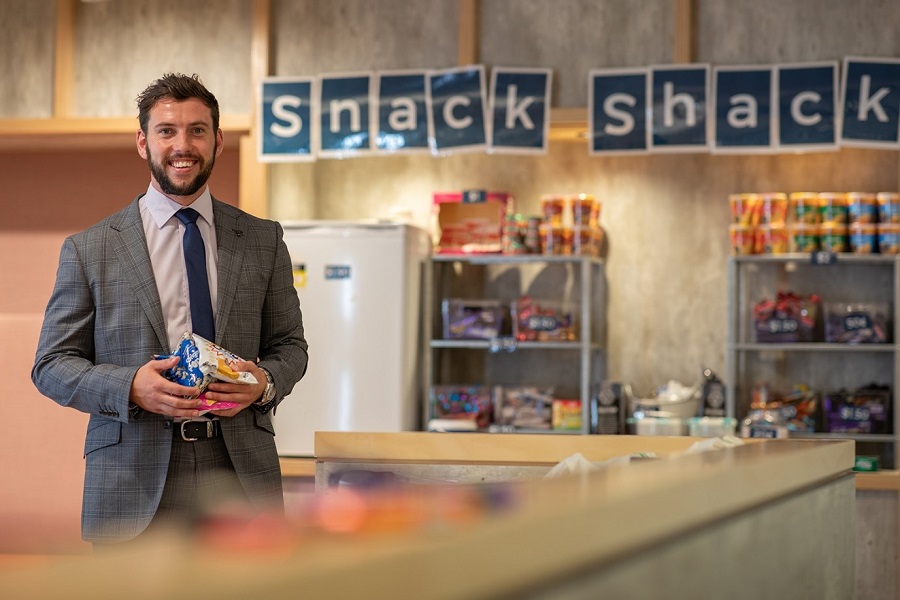 Day in the life
Department of the Prime Minister and Cabinet
---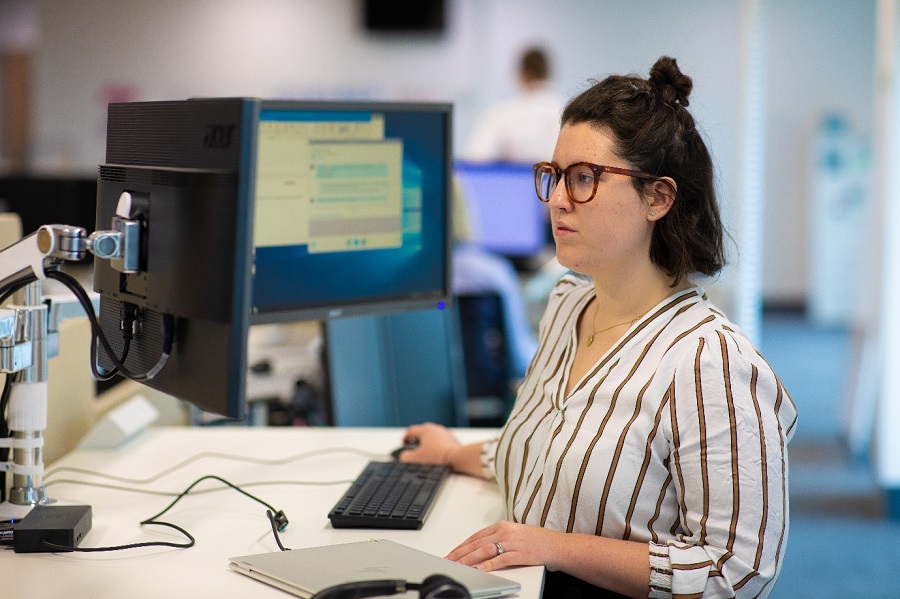 A day in the life of a graduate
Name: Alexandra Lockhart
Role: Adviser, Health Branch, Social Policy Division
University: University of Queensland and Queensland University of Technology
Degree: Bachelor of English Literature and Laws
YOUR DAY
6.45am – Wake up and get ready for work.
7.15am – Leave home and drive to work.
7.25am – Arrive at work for Question Time Duty. It's a sitting week so one member of the Health Branch attends work at 7.30am each morning to monitor requests from the Prime Minister's Office to update our Question Time Briefs to help prepare the Prime Minister for potential questions in Question Time that day.
7.30am – Login, check emails and scan media.
7.50am – Prepare a media monitoring email to the Health Branch which includes any hot topics that we will need to keep an eye on ahead of Parliament sitting that day.
8.15am – Coordinate input for a meeting agenda between our Executive and the Chief Budget Officer at Department of Health.
8.30am – Start drafting a response to an item of children's correspondence the Prime Minister has received.
9.15am – Attend our Social Policy Division stand-up. We have these stand-ups three times a week and they are a good chance to highlight what each branch is working on and upcoming events that are being held within the Division and by the diversity networks in PM&C. 9.40am – Discuss changes to a brief we are preparing for the Prime Minister with my director.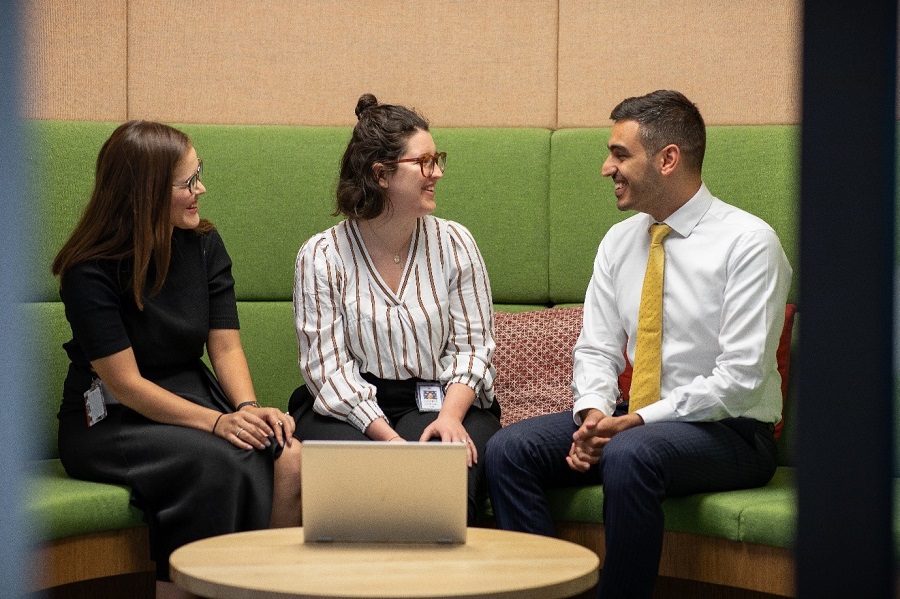 10.00am – Make changes to the brief for the Prime Minister following a discussion with my director.
11.30am – Walk to Barton Grocer to buy some snacks for the day.
11.45am – Follow up on the meeting agenda and compile input from the branch to send to our Executive.
12.15pm – Attend meeting with the Chief Budget Officer and Executive team to discuss upcoming Health Budget priorities.
1.00pm – Take a break and go for a walk around Lake Burley Griffin with a friend.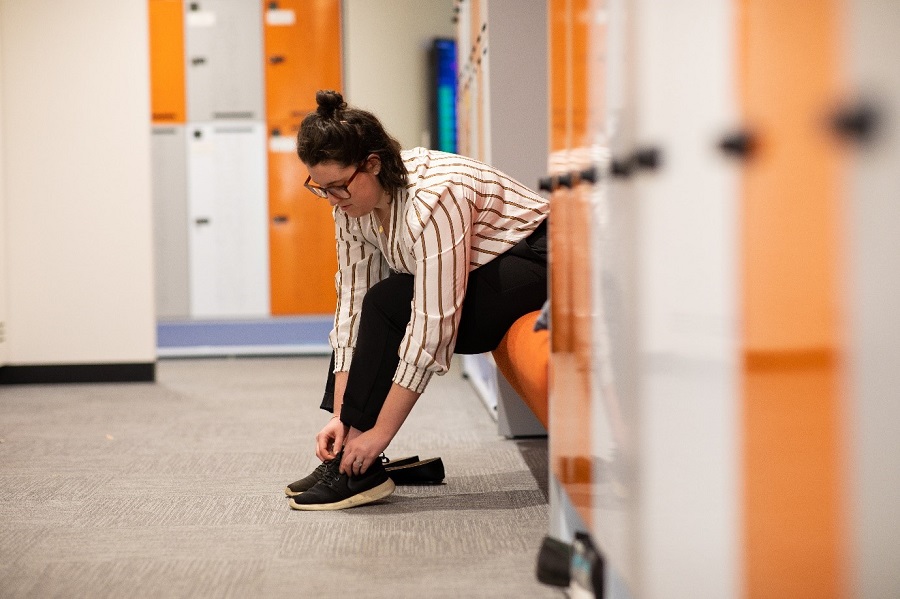 2.15pm – Return to the Prime Minister's brief and make further changes, before brief goes to my Executive tomorrow.
3.30pm – Attend high level meeting with Department of Finance and Department of Treasury to discuss upcoming Health Budget priorities.
4.30pm – Complete administrative tasks including calling my contacts in the Cabinet Division to follow up on a weekly report that I send around to the Health Branch.
5.15pm – Drive home from work
6.00pm – Head to grocery store and start to plan dinner for the night.
---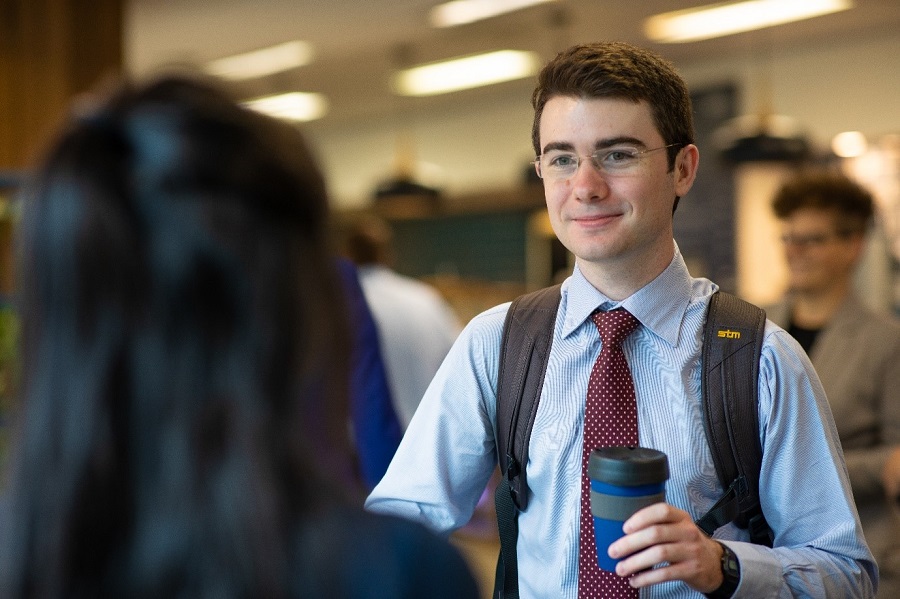 A day in the life of a graduate
Name: Tristian Delroy
Role: Graduate, Health Branch, PM&C
University: Australian National University
Degree: Bachelor of Laws, Bachelor of Arts
YOUR DAY:
7:00am – Wake up and go for a jog through the park near Lake Burley Griffin.
7:45am – Eat breakfast and do some reading (I'm currently reading Bury the Chains, by Adam Hochschild, a history of the anti-slavery movement). Get ready for the day.
8:45am – Walk to the PM&C office.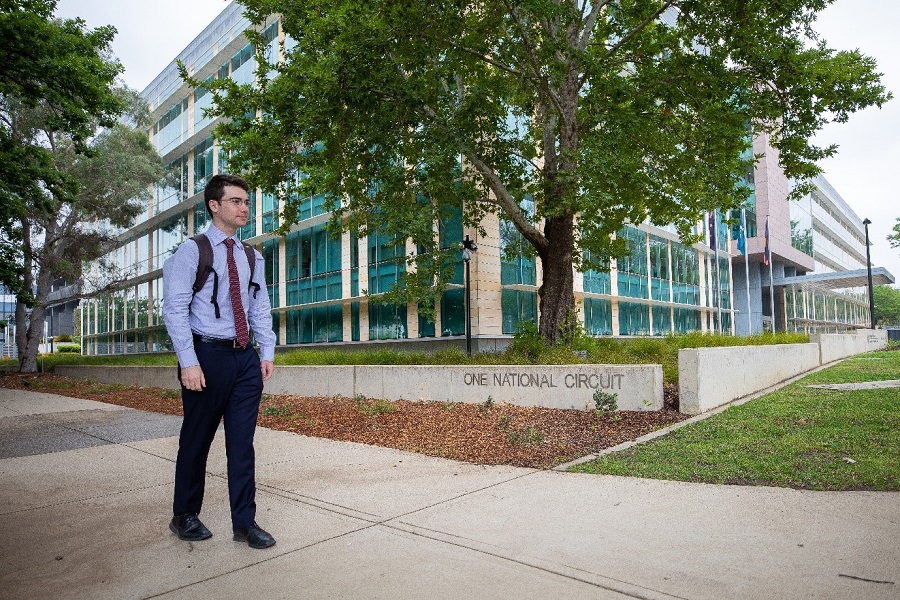 9:00am – Meet with my supervisor to discuss priorities for the week and get advice on how to approach some of these tasks. There is a diverse range of work, as our branch advises and supports the Prime Minister across all areas of health policy.
9:30am – Meet with all of Social Policy Division to share updates on key issues in each portfolio, including education, aged care and social services.
9:45am – Finish an event brief for the Prime Minister, prepared in collaboration with teams across PM&C and the Department of Health and send the draft brief to my supervisor.
10:45am – Get a soy flat white at the cafe with another graduate, working in in the Office for Women. It's always interesting catching up with other graduates and hearing about what projects they're working on.
11:00am – Meet with the Department of Finance and Treasury to discuss policy proposals in the Budget.
12:00pm – Get a sandwich from the Barton shops and eat lunch with some other graduates working in different teams around the Department.
1:00pm – Meet with my team and our Assistant Secretary to discuss a policy deep-dive project, sharing the research and case studies we have prepared.
2:00pm – Assist a colleague with urgent updates to a brief for the Prime Minister to incorporate statistics which have just been released.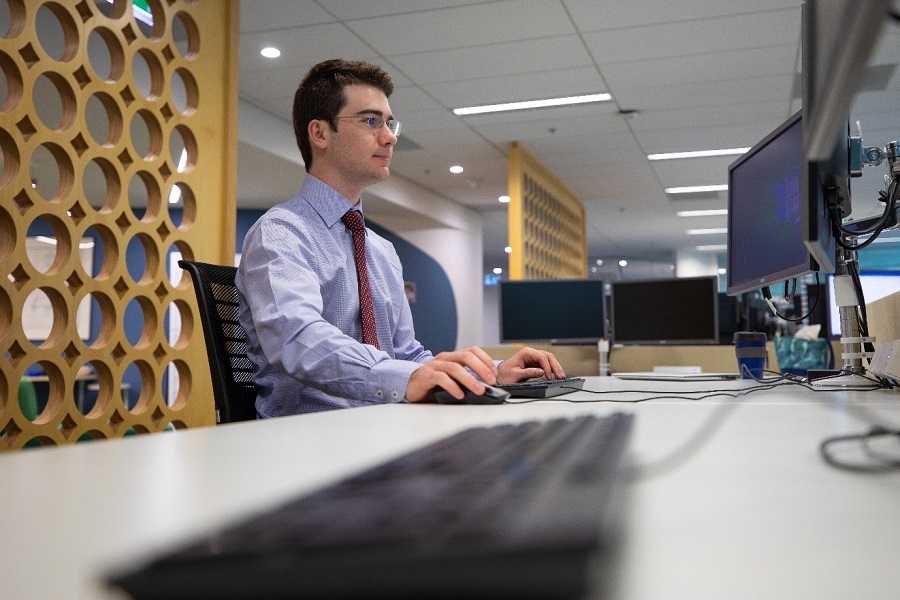 3:00pm – Meet with the branch to discuss how we can improve diversity and inclusion.
3:30pm – Make some green tea in the kitchen.
3:45pm – Meet with my supervisor to get feedback on how the event brief can be improved. Make these changes and submit the brief for clearance.
5:36pm – Walk home. Canberra is a beautiful place to walk, especially in autumn and spring.
6:00pm – Make dinner (ramen with tofu) and watch a film recommended by a colleague (Caramel, directed by Nadine Labaki).
9:00pm – Do some reading (The Overstory, by Richard Powers), mediate and get to sleep.
---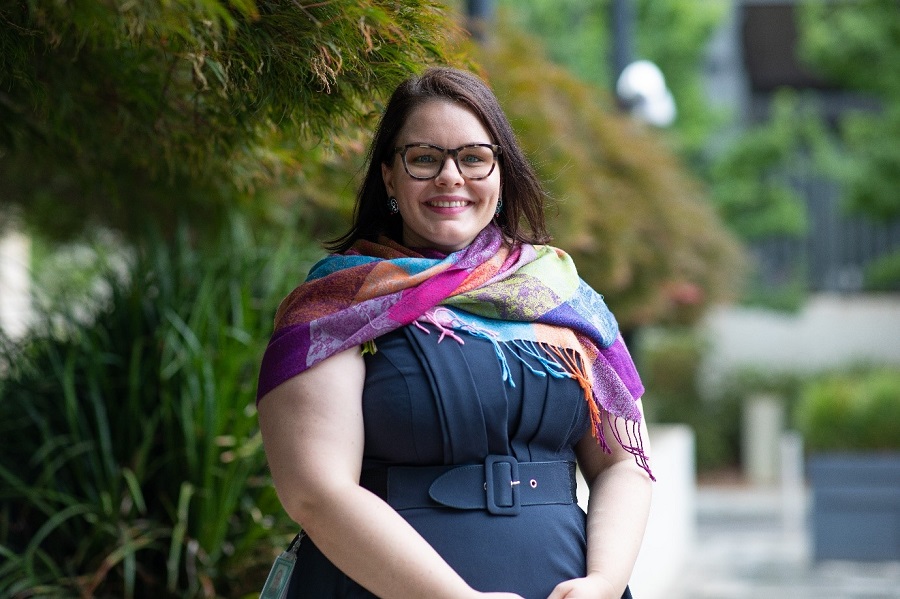 On the Job with Siobhan from the Department of PM&C
Siobhan Dwyer is an adviser at the Department of Prime Minister and Cabinet. She joined as a graduate in 2019. Prior to the Department, she was working at the Centre for Interfaith and Cultural Dialogue at Griffith University, after graduating with a Bachelor of Government and International Relations from Griffith University in 2017.
Why the interest in PM&C?
The Department is a central agency, which means it offers exposure to work across a broad range of subject areas and the opportunity to provide whole-of-government policy advice. I was also attracted to the idea of being able to brief the Prime Minister and Portfolio Ministers, including the Minister for Women.
How does the grad program work?
The graduate program is a 12 month program which provides the opportunity to rotate across the many different areas of the Department and also involves regular professional development seminars and peer mentoring.
When I first joined, I worked in the Office for Women's Safety and Wellbeing team where I assisted with the Incoming Government Briefing process and a whole-of-Government Preventing Sexual Exploitation, Abuse and Harassment Policy. I am currently completing a rotation in the Inclusion and Diversity team within People Branch. It is interesting to see the strategies currently being developed and in place dedicated to the inclusivity and diversity of PM&C staff.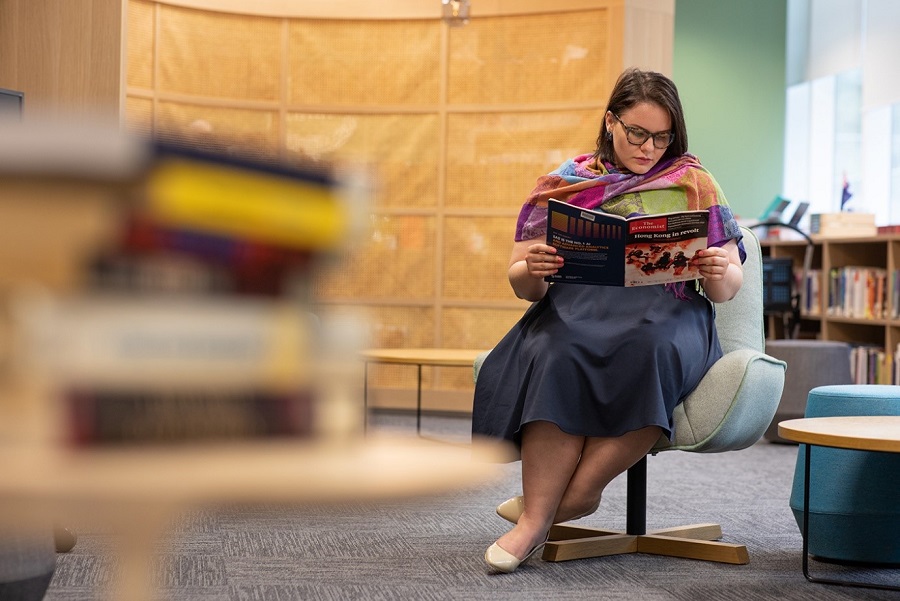 Best aspects of the program thus far?
The diversity of opportunities within the graduate program has been a definite highlight. Nowhere else would I have dreamed that in my first year I would get to attend an international women's day event in Parliament House, directly participate in an Incoming Government Briefing process or present at the Secretary's All Staff address.
What has been most challenging?
Adapting to the pace of the Department and the sheer scope of the work has taken time. The start of each rotation offers new challenges as you adjust to different workstyles and learn new subject areas.
The most surprising part?
I have been continuously amazed at the generosity of colleagues here. People have taken time out of their days to share their stories both as graduates and beyond, to check in to see how I am settling into Canberra both professionally and personally and even to decode particularly difficult acronyms. PM&C fosters a collaborative and supportive culture, where staff are encouraged and supported to become curious, well-rounded advisers.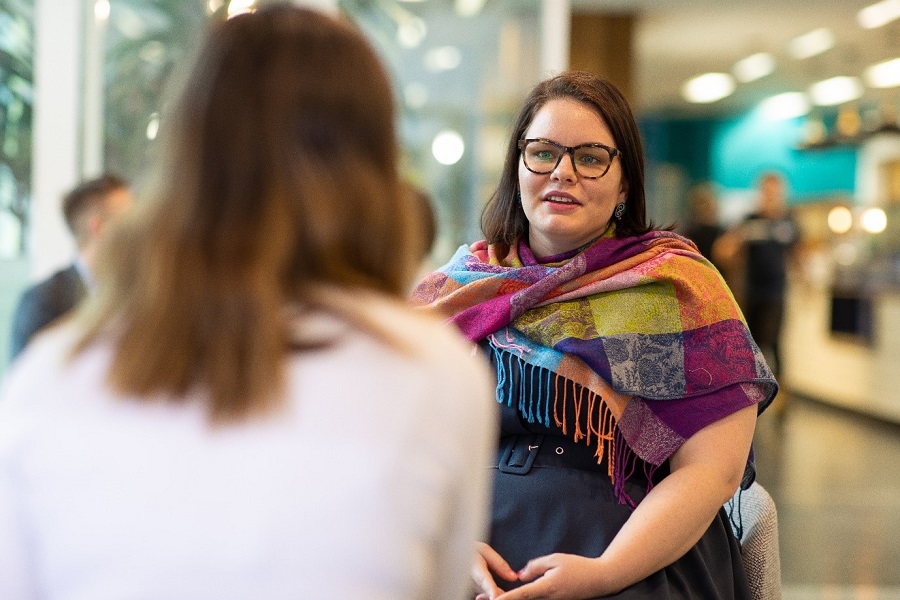 What did you do between studying and full-time work?
I worked for a Federal Member for Parliament before starting with the Centre for Interfaith and Cultural Dialogue at Griffith University. Both jobs provided me with great experiences to draw on when applying for graduate roles in the Australian Public Service.
Advice to current students?
Don't be afraid to apply for your dream job – if you never try, you'll never know. Applying for graduate programs can be very demanding and time-consuming, but it will all be worth it when you arrive at orientation on your first day and meet your new colleagues.
---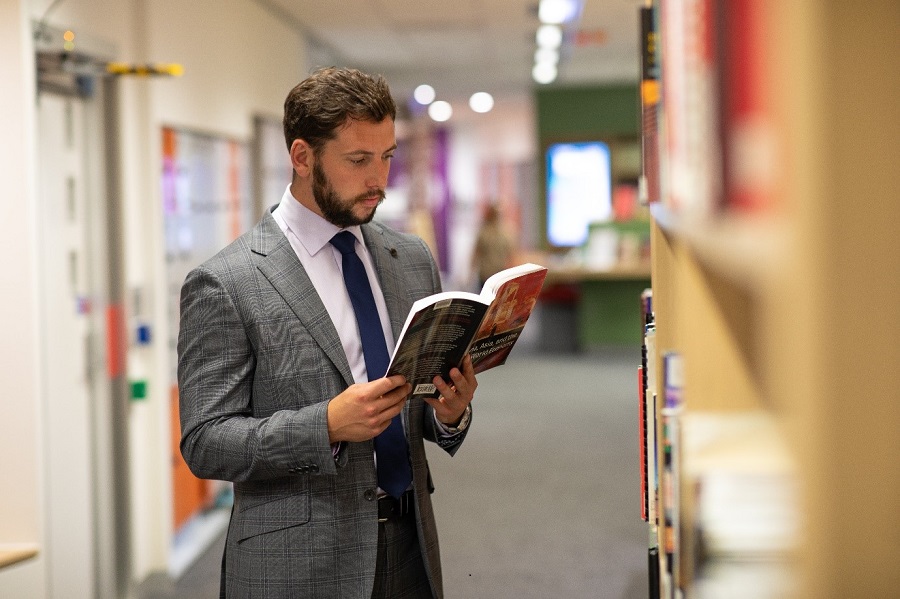 Lachlan McDevitt
Graduate at the Department of the Prime Minister and Cabinet
5.30 AM - Wake up, get in active wear, drink a coffee and head to the gym.
7.50AM - Return home, make breakfast and get ready for the day ahead.
8.00 AM - I don't change out of gym gear. Instead I pack my clothes and cycle to work and shower there. I have a locker at work that has all the essentials in case I accidentally forget something.
8.30 AM - Arrive at work, shower and change, login and check emails.
9.00 AM - Do a daily media round up for the team by scouring the web for relevant articles before circulating them to the team. Check the correspondence across the division and chase up items that are running on tight deadlines.
9.30 AM - Attend a policy meeting with colleagues and other relevant agencies.
10.30 AM - Grab a quick coffee from downstairs. Iced-Long black is the order, and it pairs perfectly with a fresh cinnamon donut from the café. Once caffeine is in hand, it's time to return to the desk and work on a brief for an international visit for the Prime Minister. The brief will outline the key items that the Prime Minister needs to be aware of that are relevant to our team. The brief will need to be concise so that he can quickly digest the essentials whilst on the plane. I will cross-reference this information with colleagues from the Cyber Security team and also International division to ensure accuracy and consistency.
1.00 PM - It's lunch time and I'm itching for food after busting out that brief. Most days, I pack lunch and head to the Rose Garden's across the road to catch up with other grads and soak up some Vitamin D. If I forget to pack lunch, a nearby café makes a mean Reuben sandwich, which is hard to pass up on.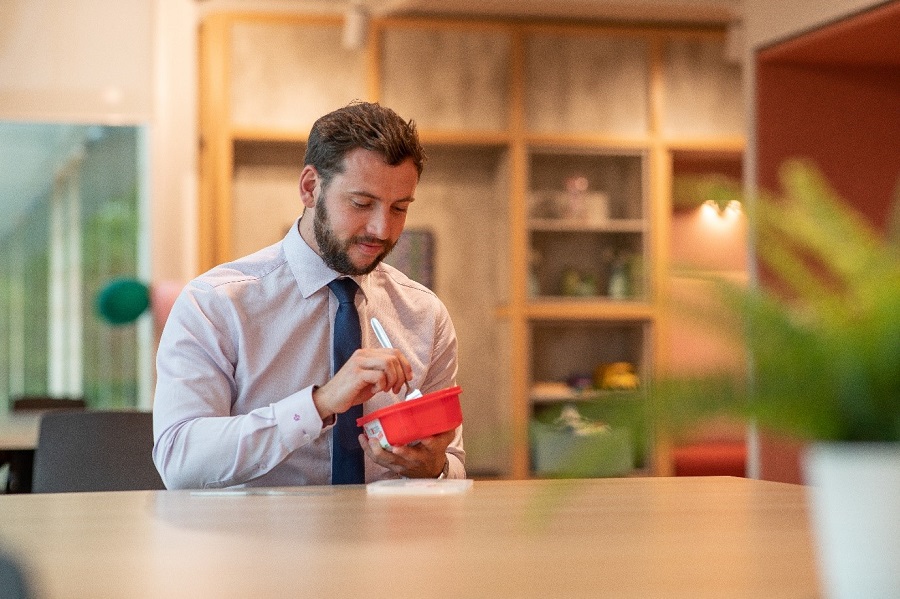 2.00 PM - Head back into the office and check in with the team. We are often invited to attend talks by prominent speakers either within our Department, or at some of the neighbouring Departments. John Garnaut is speaking at DFAT and I am being sent to listen and take notes. I pack my notebook and stroll over to DFAT for the presentation.
3.30 PM - Walk back to PM&C. I grab my laptop and head downstairs for a Social Club meeting. As part of Social Club, I coordinate the Snack Shack on the 3rd floor which services the whole Department, and goes towards the departmental Christmas party. I'll update Social Club on sales and listen to any feedback and suggestions. It may sound like a small role, but when the Department is going through Senate or Budget Estimates, stock depletes fast and employees need their sugar fix to work long shifts.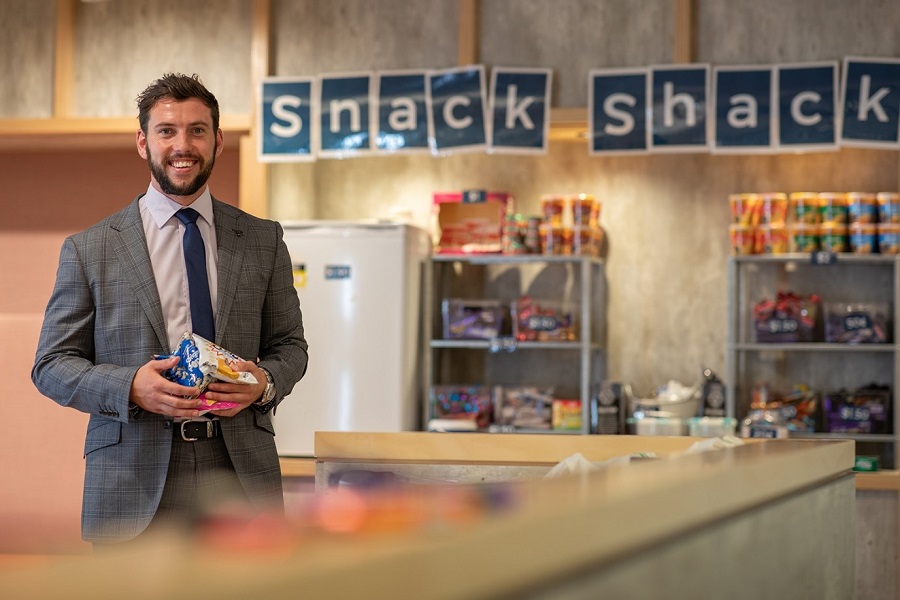 4.30 PM - Run back upstairs to continue working on briefs. I'm often given ad hoc tasks by people in my team which can vary in their nature. At times, it might be researching a topical issue in the media, or chasing up work that stakeholders are handling.
5.15 PM - I check to see if there are any urgent requests that are sitting with the team. If not, I pack up my desk and head downstairs to my bike.
6.00 PM - In winter, I play rugby for a local club in Canberra. We usually kick off around 6pm and train for 90 minutes. Afterwards I cycle home and shower.
8.00 PM - I usually enjoy dinner at home, however, one of the other grads has invited me for Laksa at a local restaurant, and that's an offer I simply can't refuse.
9.30 - PM Head home, unwind and get ready for whatever tomorrow has in store.