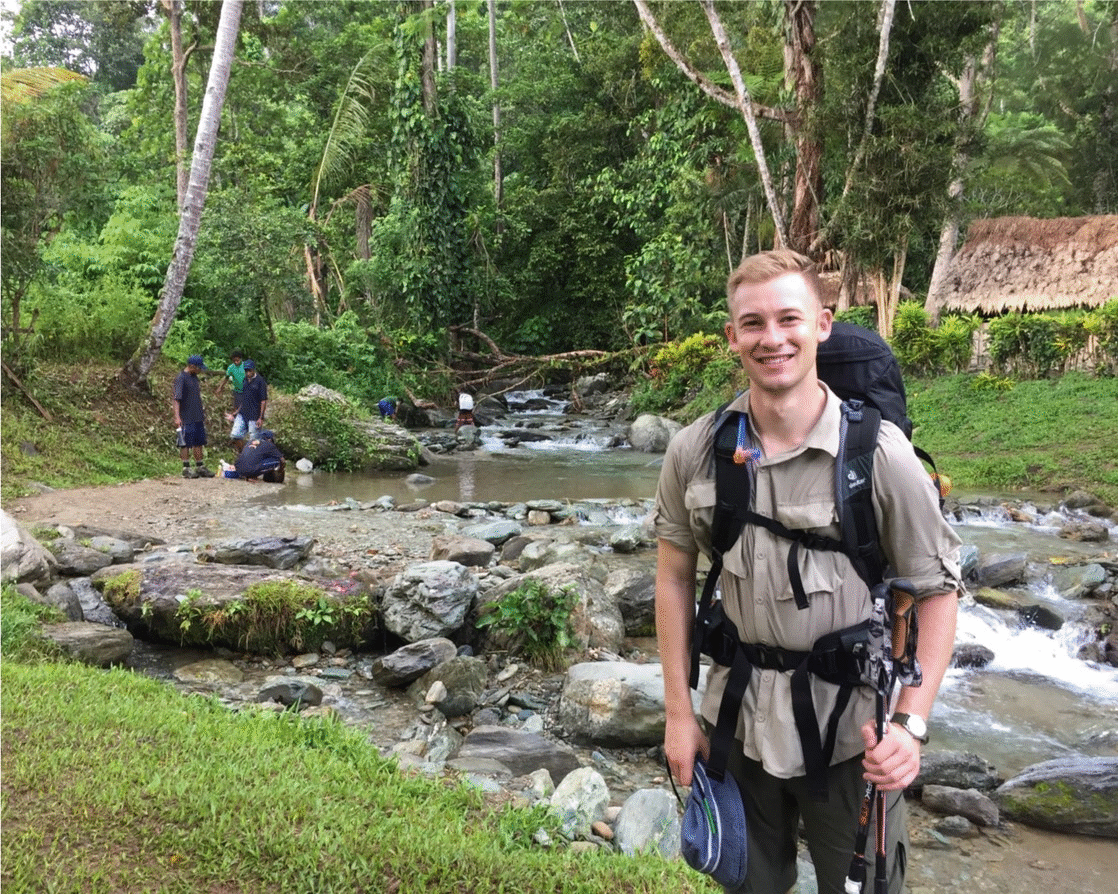 Graduate Stories
Department of Veterans' Affairs
---
Graduate Stories
Firstly – congratulations to our recent graduates for their success. We recruit a small number of graduates each year, and we are highly invested and very proud of their accomplishments. In recent years, our graduates have won numerous awards, and been selected to participate in further, highly competitive whole of Australian Public Service development programs.
During the last two years this has included:
Winning the prestigious Whole of Government ICT Best Project Award.
Winning the Australian Public Service Graduate Development Program Major Project Video Presentation Award.
Speaking on the winning team of the APS Graduate Great Debate.
Being selected to join the Parliament of Australia Graduate Program.
Shortlisting for the Australian Public Service Graduate Development Program Outstanding Major Project Digital Media Clip Award.
Here is what some of our graduates had to say about our program.
Zainab
Graduated from James Cook University, Townsville, in 2015
Bachelor of Sport and Exercise Science/ Bachelor of Business
What's your job about?
DVA aims to make a positive difference in the life of ex-serving members of the Australian Defence Force – Army, Navy and Airforce. My role supports the development and improvement of departmental policies and processes.
My team works on projects related to policy development and reform. In my role, I support these projects by doing things like background research, preparing discussion papers and drafting briefs.  A recent task involved reviewing submissions for the Senate Inquiry into the suicide of serving and former serving members of Defence, and providing internal advice about the types of issues raised in submissions. This work has been a very interesting way to familiarise myself with the issues impacting DVA stakeholders, and the process of preparing for the public hearing. 
What's your background?
I grew up in Darwin (NT) followed by 4 years in Townsville (QLD) for university. After completion of my graduate year, I was offered a permanent role in the Rehabilitation and Support Division, which I happily accepted. I have been in my current role for 1 month and am enjoying it very much. The work is very well suited to me and my interests.
My life experiences have motivated me to pursue a career that helps others in need. Growing up with a parent with significant mental illness and spending time in foster care has shown me the influential role others can have in the life of those in need. While contexts may vary, a little empathy, along with the desire and capability to make a difference, can really help change someone's life for the better.  
Could someone with a different background do your job?
Yes! Having people from diverse backgrounds enables the team to work together and view the same issue from a number of different perspectives.
Characteristics beneficial for my job include the following:
being able to work effectively autonomously and in a team
attention to detail
being well organised
effective written communication
critical thinking ability
having initiative
What's the coolest thing about your job?
The aspects I love about my job vary, depending on what tasks I am working on. For instance, I love the autonomy that comes with our work to improve departmental processes. I enjoy being able to independently research issues and pick them apart to figure out what isn't working well. This investigation process requires attention to detail and problem solving capabilities to connect all of the dots, which results in a real sense of accomplishment once I piece together the bigger picture together.
What are the limitations of your job?
I suppose the biggest challenge is the knowledge that my work, and the work of the department, has real life consequences for people. It can be difficult to see/ hear/ read about individuals who are finding it challenging to adapt to life outside of the Australian Defence Force, particularly where they experience financial hardship, mental health issues and/ or physical impairments.
3 pieces of advice for yourself when you were a student...
Don't stress so much! It will all be ok
Just do your best and be content knowing that will always be enough
Learn to cook – one day you will be living in the real world and cereal will not be an adequate dinner
What were the best things about the DVA Graduate Development Program?
I love the lifestyle that comes with being in the DVA graduate program. Our office is based in the city surrounded by great cafes, restaurants and bars. Being a relatively small department, working in the Canberra office gives you significant exposure to all levels of the organisation. Having 3 rotations throughout the year, each in different departmental divisions, helps you to get a real sense of the broad work DVA does. It has been a real eye opener learning about various initiatives underway by the department.
While classroom learning is good, nothing beats being able to learn from real life experience. The graduate program has really boosted the confidence I have in myself, by helping me develop the skills and knowledge necessary to be an effective and contributing public servant.