The Unofficial Guide to Banking - Getting to know DB and our APAC opportunities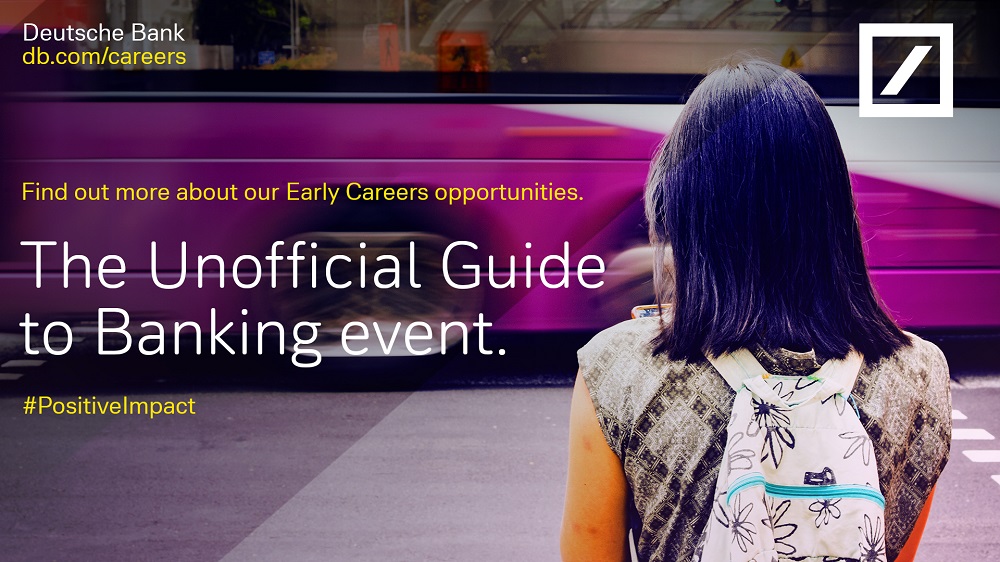 Have you considered starting your career in finance? The Unofficial Guide to Banking of Deutsche Bank is going live on February 25, 2021 4:00pm – 5:00pm SGT/HKT, with its first ever virtual event led by our expert recruiters and recent graduates. Deutsche Bank is throwing jargon out the window to help you discover where you could belong within their wide range of Early Careers opportunities. From "What do banks actually do?" to "What skills do I need to apply?", there's no such thing as a silly question so join them and they will bring you the all the answers.
To find out more about opportunities at Deutsche Bank and to apply, please visit db.com/careers.
13-01-2021
Job type:Graduate Jobs
Disciplines:

Locations:
Closing Date:11th Feb 2021, 2:34 am
Search
Enter an employer or university you want to find in our search bar.