DXC Technology Graduate Programs
DXC Technology (NYSE:DXC) - where brilliant people embrace change and seize opportunities to advance their careers and amplify customer success. We live in more than 70 countries, speak multiple languages and work with over 6,000 customers on almost every continent. We use the power of technology to deliver mission critical IT services that move the world. DXC.com
DXC is an equal opportunity employer. We welcome the many dimensions of diversity. To increase diversity in the technology industry, we encourage submissions by Aboriginal and/or Torres Strait Islander people, neurodiverse people, LGBTQI people and women. Accommodation of special needs for qualified candidates may be considered within the framework of the DXC Accommodation Policy. In addition, DXC Technology is committed to working with and providing reasonable accommodation to qualified individuals with physical and mental disabilities.
Past DXC Technology Graduate Hiring Statistics
If you're interested in working at DXC Technology, understanding when they have opened up applications for their graduate programs, graduate jobs and internships is helpful knowledge to have so you know when you might need to apply. Use the below information to see when DXC Technology hires graduates, but more importantly what graduate degree's and other student attributes they target for their jobs.
---
Disciplines
Accounting (36%),

Administration (44%),

Agriculture (18%),

Architecture (23%),

Actuary (36%),
Locations
Adelaide (51%),

Brisbane (44%),

Sydney (41%),

Canberra (33%),

Melbourne (28%),
Work rights
Australian Citizen (90%),

Australian Permanent Resident (21%),

New Zealand Citizen (18%),

New Zealand Permanent Resident (8%),
When students ask us "What does DXC Technology do?" we like to keep it simple: we support businesses with technology solutions.
DXC runs mission-critical systems with the latest technology innovations to deliver better business outcomes and new levels of performance, competitiveness and experiences for our customers.
The disruptions of 2020 have impacted organisations around the world.  The workplace has changed in ways no one could have imagined.  We are proud that we continue to help our customers, and their people, adapt with services, technology and support. Read some of our stories here.
As the IT landscape continues to change, we're adapting our strategy and focus to deliver innovative solutions, speed and scale to meet new customer challenges. From modernising IT, optimising data architectures, making sure everything is secure to providing a seamless digital experience across the banking, communications, manufacturing, retail, energy and utilities sectors and more – our projects are diverse and exciting!
By the numbers
130 000+ employees
~6000 clients
60+ years of delivery innovation to customers
200+ partners
70+ countries
DXC is ever changing and growing and with this comes a vibrant agile and adaptive culture based on a solid foundation of collaboration. If you're motivated to deliver results and committed to providing exceptional customer experience, you will fit in at DXC.
For more information about DXC in Australia and New Zealand, please visit dxc.technology/au and dxc.technology/nz.
Why Join Us?
DXC Technology
---
Kick start your career with a company that is passionate about developing and nurturing talented individuals in a high-performance culture.
We offer:
A stimulating 12-month program with a company that is well positioned to grow and deliver true innovation and value to our customers
Opportunities to collaborate with senior leaders on various projects
Ongoing training and development 
A dedicated people manager and buddy to help guide and support you from Day 1
A variety of social and cultural activities to extend your networking and team building skills
You will embark on a structured 12-month program with on-the-job training, access to a broad range of self-paced online courses to further develop your skills and knowledge in the areas that interest you, plus, opportunities to build your network and get hands-on experience on real projects with prestigious customers. We strive to provide a supportive environment for our graduates to ensure you maximise your full potential with your manager, buddy and the wider graduate community right by your side.
Don't just take our words for it! Hear from our past and current graduates about their graduate journey. 

Shiva | Associate Business Analyst, PhD in Human Computer Interactions
The DXC graduate program provides a great opportunity to learn and grow while working on client projects. The best part is that you are surrounded by experts and colleagues who are happy to help and support you. My tip is to never be afraid to ask questions.

Anna | Associate Technical Consultant, Bachelor of Engineering/ Bachelor of Arts
As a graduate I had the opportunity to jump into 'real' work from day one. The program provided me with the flexibility to learn a variety of professional roles through experience and I feel that my initiative is rewarded.

Andy | Associate Application Delivery, Bachelor of Business Information Systems
Being put on projects has provided me with the valuable experience of witnessing the inception of a huge organisation's digital transformation. As an application analyst, I've been provided with the experience to work with enterprise data management technologies first-hand as well as collaborate with a multitude of other companies. Throughout my journey at DXC, I have been constantly learning new things from my supportive team and mentors and am excited to see where things go next.  

Shannon | Associate Project Management, Bachelor of Biomedical Science
DXC has provided me with an opportunity that would be scarcely found anywhere else. My journey as a Project Manager has only just begun, and I am eager to learn more, engaging in new experiences every day with project stakeholders, including external customers. Overcoming the challenges, I face as a team is one of the most rewarding experiences and I am looking forward to the new experiences to come!
To see more graduate testimonials, please click here.
Graduate Program
DXC Technology
---
We believe every graduate is unique and our aim is to help you build a solid foundation in your professional career, apply your learnings, and discover new possibilities.
In addition to DXC's transformation, our customers' organisations are constantly transforming, and our grads will have the opportunity to work on projects and initiatives they wouldn't otherwise be exposed to. 
Your journey starts from Day 1.
You will take part in a structured induction program where you will have the opportunity to meet other graduates from your cohort across Australia and New Zealand and undertake training to get you up to speed with the DXC environment and build your interpersonal skills.
As a grad, you will join a diverse team who are passionate about making a difference for our customers and society. You will contribute to real projects while learning from industry experts and senior leaders in the field. There are endless learning opportunities for you to grow professionally and personally. 
What we are looking for?
We want to bring in new perspectives and different ways of thinking! We welcome graduates from ALL disciplines to apply.
Key qualities we look for in a graduate:
Excellent and effective communicator with attention to detail
Passionate combined with a 'can do' attitude
Desire to learn from others
To be proactive and take initiative
A team player who works wells with different stakeholders
Not afraid to push boundaries and challenge the status quo
DXC encourages our people to think outside the box and try new things, even if that means failing.
Seelan Nayagam, Vice President and General Manager, Asia Pacific
Eligibility requirements (Australia):
An Australian citizen or a permanent resident
In the final year of your degree or have completed your university studies within three years at the time of your application (2018, 2019, 2020 and 2021)
Eligibility requirements (New Zealand):
A New Zealand citizen or a permanent resident
In the final year or have completed your university degree or Polytechnic diploma within three years at the time of your application (2018, 2019, 2020 and 2021)
Must have completed all course requirements no later than January 2022
Whether you are a tech enthusiast or someone who just wants to make an impact on people's lives – join the DXC journey in shaping the future of tomorrow. 
Are you ready? We invite you to take the challenge. Join our passionate team and thrive with DXC. 
Applications closes on 12 April 2021, 11:59pm (AEST) / 17 May 2021 (NZDT). Don't miss out! Apply today.
We look forward to reviewing your application.
To learn more about the DXC Graduate Program in Australia and New Zealand, please visit dxc.technology/au/gradprogram and dxc.technology/nz/gradprogram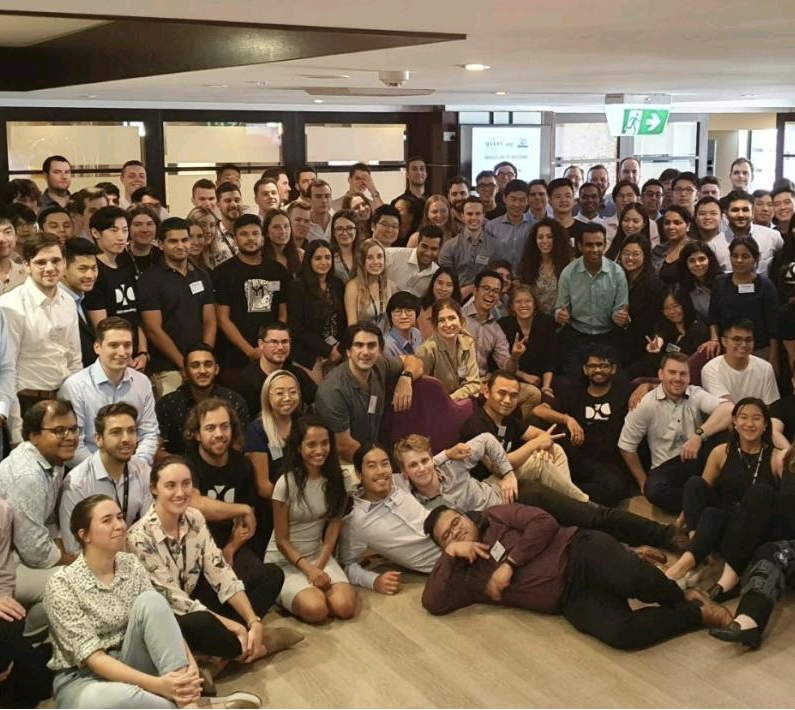 February 2020 Cohort at induction.
Application Process
DXC Technology
---
Our application process is made up of five stages:
1. Submit an online application
Submit your application online with your cover letter, resume, academic transcript and proof of Australian citizenship or permanent residency.
Opening dates (Australia): 16 February 2021 – 12 April 2021
Opening dates (New Zealand): 6 April 2021 – 17 May 2021
Apply today!
TOP TIP: Make sure your CV is up to date with your latest achievements, we don't want to miss out on knowing all about you and what you have to offer!
2. Online testing
Once we've received your application, we'll review your CV and cover letter for eligibility and suitability for our graduate roles. If you are successful, you'll progress to the online gamified based assessment stage.
TOP TIP: Set some time for yourself to go through some practice online assessments. Find a quiet space to avoid or limit distractions.
3. Video interview
We want to get to know you! If you've "wowed" us with your online assessment results, we'll invite you to a video interview with one of our recruiters.
TOP TIP: Practice makes perfect! Do some practice interviews with your family and friends, and get constructive feedback on how you can improve.  
4. Assessment Centre
Successful candidates will be invited to attend our Assessment Centre. This is an opportunity for you to get to know us, learn more about the role and meet some of our business leaders. Take the opportunity to ask questions and get to know the DXC team. Note: Follow-up interviews after the assessment centre may be required for some roles.
The Assessment Centre is generally conducted in the following way:
A group activity – this is a chance to network with your peers and put your great minds together to conceptualise some awesome ideas!
1 on 1 interview with a member from your potential team – we want to get to know you and what interests you. 
A written activity – there is no pre-work to be done for this, we just want to see you in action.
TOP TIP: Just be yourself and let your personality shine. 
5. Offer
Congratulations! You are now part of the team. Once you have received your formal offer, we will send you a welcome pack to help you prepare for your induction where you will have the opportunity to meet your fellow graduates and senior leaders.
Employee Profiles
DXC Technology
---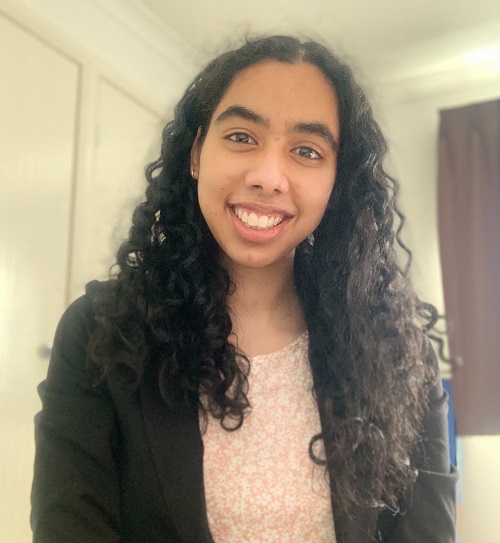 Trisha Biswas
What are your areas of responsibility?
I have just started my second rotation and am currently working in the Project Management Office (PMO). My main responsibilities include sending out, tracking, and filing invoicing and helping out with administrative tasks with the account. I am finding it is a great way to learn about how things work in the PMO before starting actual project management work.
Can you describe a typical work day? What was the last thing you worked on?
My day usually starts off with checking my emails and making sure I am actioning them accordingly. Some mornings I can have five new emails, sometimes 20+. Some days I can have a full schedule of back-to-back meetings, whilst others can be really quiet. Balancing my tasks is all about time management.
What are the career prospects with your job? / Where could you or others in your position go from here?
This job can help me further my career in project management. I can be a project coordinator, project manager or even a director in project management by continuing on this career path.
Could someone with a different background do your job?
100% yes. I had no knowledge of project management prior to starting the graduate program. The best part of the DXC's program is that no matter what your university background is, there is an area where you can fit in. 
What do you love the most about your job?
I am really enjoying the journey, make the most out of learning the small tasks. If I can understand those, it will be easier with the bigger tasks. 
What's the biggest limitation of your job?
I'd say the biggest limitation has been COVID. Working from home has its benefits - a lot of them - but I feel I've missed out on the social aspect of working in the office. There are things that are easier to do, and asking for help is always much easier when you're face to face.
Which three pieces of advice would you give to a current university student?
Never be afraid to ask for help, it doesn't make you weak, it means you are open to learning new skills
Make the most out of what you do, see the fun side of little things where possible. There are so many possibilities out there, who knows what path you will take, it's not always the end goal, it's the journey that counts
Don't lose yourself in your work, make sure you still give yourself time to turn off from work, destress and relax
---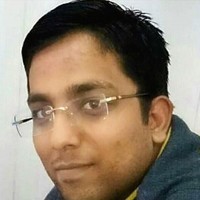 Abhishek Gupta
Associate SAP Security Consultant
About me
My educational background is a mix of Engineering, Business, Management, Social Work and Political Science. I completed a Master of Business Administration and Master of Marketing Management at the Australian National University. 
The DXC Technology Graduate Program has allowed me to incorporate my key interests and skills. As part of the program, I have already experienced two diverse rotations: 
An Associate SAP Consultant providing technical advisory and consulting services to a large Public Sector customer
In my current role as a SAP Security, Governance, Risk & Compliance, and Identity Management Consultant, I am providing advice on establishing and maintaining compliance with information security frameworks for a Public Sector customer's systems
Can you describe a typical workday? 
My day-to-day work involves effectively communicating SAP System Access Authorizations to contractors and staff members. 
I also develop technical documentation along with daily, weekly, and monthly reports, and help to conduct audits of third-party security assessments, system security architecture and designs to ensure compliance with security legislation, policies and standards.
What are the career prospects with your job?
A career in the SAP Security domain which is exciting to me. As a graduate the chances of getting a break in consulting improves if you ensure you do the necessary training and attain the right certifications.
Could someone with a different background do your job?
100%, your background should not matter if you have the motivation and passion for learning. You should always ask questions but also be an active listener and communicate well.
What do you love the most about your job?
The thing I love most about my job is the opportunity to work on-site with one of our biggest public sector customers and being exposed to several different domain functions that allow me to expand my capabilities. I also love that I get the flexibility to be creative and the support I get from my peers and seniors along with a good work life balance.
Which piece of advice would you give to a current university student?
Always be curious to learn
Put 100 % into your research about the role and career you see yourself getting into 
Don't be shy, speak up for yourself and ask questions, attend virtual or in-campus graduate fairs and talk to representatives.
---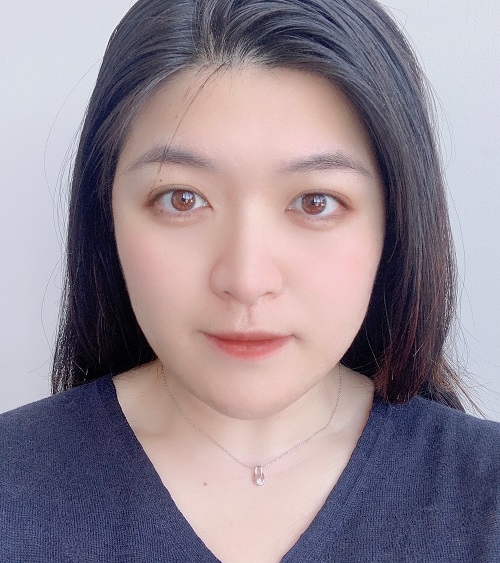 Wanshu Li
Associate Release Manager
What are your areas of responsibility?
In my team we have different shifts. We rotate each week to plan and deploy changes to the customer's systems. Based on the changes' deployment windows, we have shifts for weekday, weeknight and weekend planning and deployment.
Can you describe a typical work day?
Every day I start by remotely connecting into the customer's network. I check emails first and then participate in team meetings to catch up on any urgent or important tasks. The most recent task I worked on was providing support to team members on other shifts to ensure work was covered during team training.
What are the career prospects with your job?
Release management is part of the end phrase of the project delivery. Good release managers know the project and the customer well. It is important to learn as much as you can if you want to be a good project manager.
Could someone with a different background do your job?
Yes. Although it's good to have some IT background, the well-structured on-the-job training allows people from different backgrounds to be successful. However, if want to be a good release manager, some understanding  of IT infrastructure and management is needed.
What do you love the most about your job?
The thing I love the most is my release management team. Since no two projects are the same, I am often faced with new challenges. However, my team is very supportive and provide good training and explain things well. I also enjoy the moment when changes have been deployed and successfully signed off.
What's the biggest limitation of your job? 
There are shifts where we rotate to support after hours deployment. However, my team is very supportive of my graduate training and only schedule me for business as usual shifts.  Therefore, I am able to work in the release team whilst at the same time undertaking my general project management graduate training. My team trust me to work on big and important changes, which involve a lot of responsibilities. This gives me a sense of belonging and the chance to enjoy the achievement when work has been done successfully.
Which piece of advice would you give to a current university student?
Don't be afraid to ask. We all start from new, no one knows everything from the beginning. Just ask, you will be surprised how friendly and supportive your teammates are. 
Take the initiative. Ask for more work if you are available. Although you are new and know very little about the position, always take the initiative to ask for more work and training if you are available. This will give you more opportunities to do you to better support your team.
---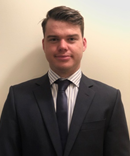 Jack Crampton
Associate Professional Sales Solutions
What are your areas of responsibility?
Within the pre-sales team, I am responsible for formulation and pricing of Oracle IT solutions to meet the business requirements of customers. I am also involved in statement of work creation, liaising with both internal teams and customers and responding to varying customer requests.
Can you describe a typical work day?
I am currently involved in the pricing of Oracle applications support for a major Australian bank. This involves understanding the customer's requirements and formulating a solution that enables strong growth for the client. I am also involved in an organisational transformation task, bringing to life a dev-ops model, and aligning our capability within the customer services space to better place our offerings for clients. 
What are the career prospects with your job?
Sales solutions provides a broad base for those looking to experience an end-to-end sales process. Opportunities within sales, operations, and delivery are those which excite me as I move forward in my career. 
Could someone with a different background do your job?
Yes, we have a variety of roles for those with business, technical and engineering skills.
What do you love the most about your job?
I enjoy the critical thinking aspects of this role and the ability to develop solutions that will have a positive impact for our customers. I also enjoy liaising with our customers and forming relationships. 
What's the biggest limitation of your job?
Our team is small but mighty. The workload during its peak ensures that the days are very busy, however, the support of the team to accomplish tasks exceeds my expectations every day.
Which piece of advice would you give to a current university student?
Get involved in everything and give 110% to what you do
Don't be afraid to fail/take risks as this will ultimately make you stronger
Check up on friends and family (especially during these times) 
A Day in the Life
DXC Technology
---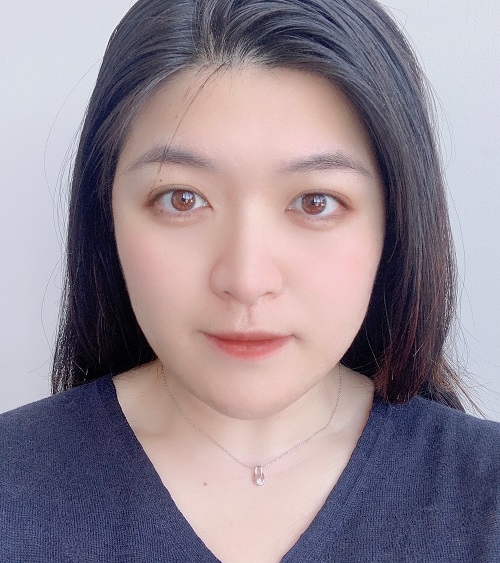 Wanshu Li
Associate Release Manager
7.30 AM
Alarm goes off. A nice sunny day of working from home again. I checked my phone notifications and then roll out of my bed. Brush my teeth and wash my face to wake myself up a bit.
8.00 AM
Head to the kitchen to make myself a cup of coffee. Grab two pieces of toasties and half of the avocado left from yesterday. Turning on my work laptop while I am having my simple breakfast.
8.30 AM
Work day always start with email checking.
9.00 AM
Team catch up meeting.
10.00 AM
Meeting with all teams involved in delivery the changes, make sure the task planning is correct and make any adjustment if necessary.
12.00 PM
Morning meeting are all done. Just need to modify the task planning and send them out to the team and clients for the double-check.
1.00 PM
Lunch time! Simple lunch again. This will allow me have a bit of time to go for a short walk and have some fresh air.
2.00 PM
Time to be back to work. Check emails again and fix issues raised by the technicians and forward the query to the clients.
3.30 PM
There are changes deployment tonight, so early handover preparation is needed. Provide the list of technicians who will work on tonight's changes and the details of the changes. Start deploying some pre-steps to get the environment ready for tonight's work.
4.50 PM
Final task planning document has been received. Save it in the handover file and send the handover emails.
5.00 PM
Handover to the night deployment shift and call it a day.
5.30 PM
After a short rest, dinner preparation starts. Since breakfast and lunch are both very simple, I am looking forward to something big.
6.30 PM
Having dinner and what ever left will be my tomorrow's lunch. Clean the dishes and kitchen, and then back to my room for a short rest.
8.00 PM
Catching up with friends on Zoom and studying Bible together.
9.30 PM
Girls talk always not short. Finished a little bit late. Time to take a shower.
10.00 PM
Put on a mask and trying to spend some time with my cat, but seems she is very sleep. After the mask just jump into my bed and spend my time before sleep with my phone.
11.00 PM
Can't play with my phone for too long time, tomorrow need to work. So, good night.
---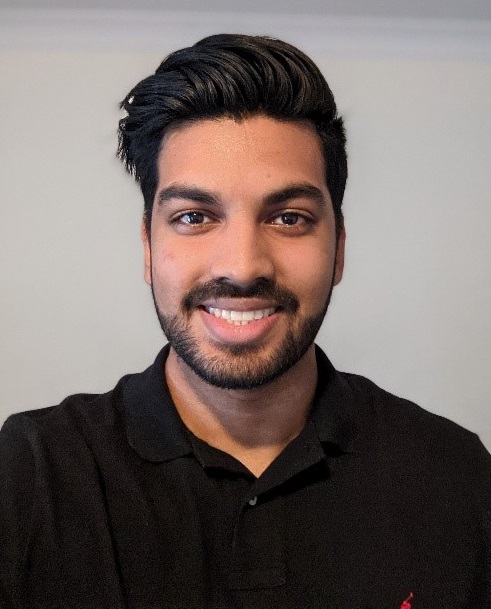 Sanath Srimal Punchibandage
Associate Professional System Engineer
From trainings to career planning, the program catered to my every need and answered every concern I had as a graduate entering a professional role. If you're looking for a career pathway that is flexible and supports you every step of the way, you're at the right place.
8.00 AM
Wake up and get ready for a morning walk/jog while listening to an audiobook.
9.00 AM
Start the work day going through emails and seeing what meetings I have scheduled.
9.30 AM
Attend my first meeting for the day, where we update the team on what we're currently working on and how we're progressing.
10.00 AM
Begin working on my assigned tasks, which usually involves opening up a code editor like Visual Studio Code to write code in. In order to create cloud infrastructure we write our code in Terragrunt files, which uses Terraform in the background. Using such software makes life a lot easier as we can just 'declare' what infrastructure we want built. I will then save my changes and push my code to Github, which is where all our code sits. This is where AWS (Amazon Web Services) does it's magic and runs CodeBuild to prepare resources and ensure everything is ready to be merged. If it all checks out, I can merge my code to the master branch, and AWS will begin building all the infrastructure I have requested. More often than not, I will run into a build failure, which results in me then spending hours trying to figure out why. Welcome to coding guys.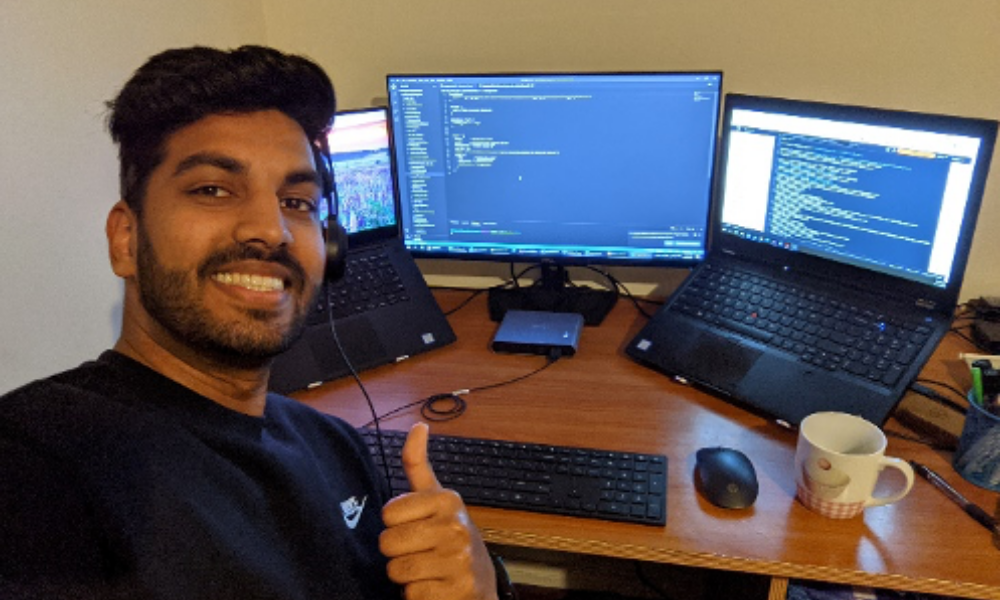 12.30 PM
At this point I'll make myself a tea to have with a biscuit (or three), and proceed to move onto another task such as working on an app. This particular app I was working on needed an in-built phone function, so we utilised Amazon Connect to create phone numbers, call flows and everything in between. This project used mainly Javascript, and involved building the UI as well as making API calls to Microsoft Teams so that we could provide data to the user. I realised that I had never worked with the React JS library before, so I spent some time watching Youtube tutorials to bring myself up to speed.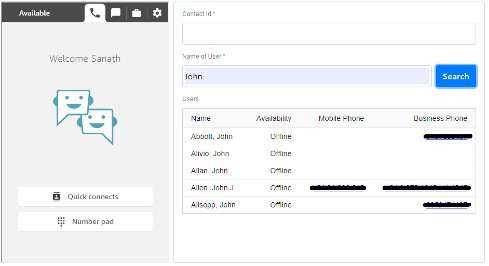 1.30 PM
I attend a meeting with the other grads on a fortnightly basis to touch base and see how we're all going. Then after the meeting I'd keep working on the app or whatever task I was doing prior. And by working on the app I mean going to Stack Overflow and copy-pasting things until things start to work. #SoftwareEngineer
3.00 PM
Time for lunch. Shoutout to my mum and grandma for all the delicious meals!
3.30 PM
Self-development time. This is when I'll allocate an hour of my day (if I'm not swamped with work) to study for a certification, or follow tutorials on different coding projects.
4.30 PM
Attend a meeting to show any working demo's or discuss the issues I'm facing to get feedback.
5.00 PM
Finished for the day! If I have any last minute work I need to get done I'll quickly do it now. Then I'll wind down for a bit.
6.00 PM
Get some physical activity in! This can be anything from working out to walking the dog.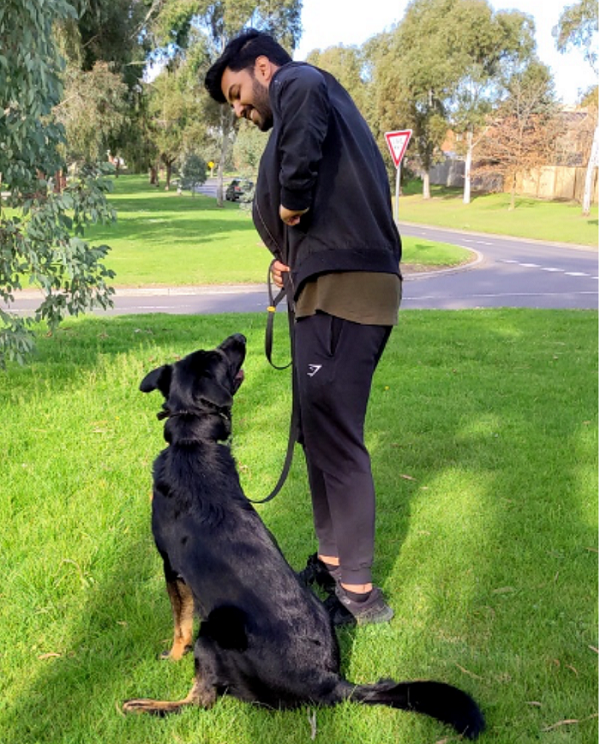 7.00 PM
Shower and then dinner time! This will usually be while watching tv. Also, if I get time I like to work on a personal project, side hustle, or skill for an hour each night.
10.00 PM
Get ready for the next day. Sometimes I write out a detailed schedule of what I'll do every hour of the day, and then other times I'll just write the main things I want to work on.
11.00 PM
Get to bed and scroll on social media for an hour before falling asleep. Admit it – you do it too!
---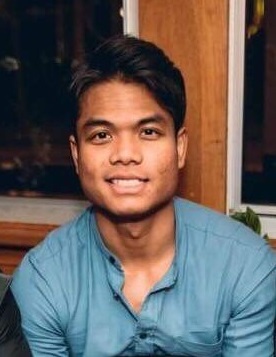 Fim Buathong
Associate Technical Consultant
Being in the graduate program gives me the opportunity to tackle real world problems with the latest technology. The environment is relaxed, supportive, and I never feel out of place.
8.00 AM
First alarm goes off, eyelids heavier than I last remember, I know for a fact I won't be getting up on this alarm. I press on snooze like 99% of us and hope I make it up for the next alarm.
8.10 AM
Second alarm goes off and this is where I really need to get up. I slowly wake up with a ray of light from my curtain slit beaming across my face as I form a mental-to do list. I usually check up on morning COVID news and browse social media for a bit. Lastly, I make my bed every morning.
8.30 AM
Time to log in and start working! At this time of the day, I am responding to emails and sending out emails that need a response by the end of day. I check in with some of my co-workers on Teams to make sure they are okay for the day or if they need any help. I also take time to study any technical documentation to boost my knowledge.
10.30 AM
Around this time, I get a bit peckish and head downstairs to the kitchen to make myself some tea and nutritious snack – as of late I have been into cashews! I say hi to my housemates as they are also working from home during the COVID restrictions in Victoria. Then it is back to work to set up the rest of my day.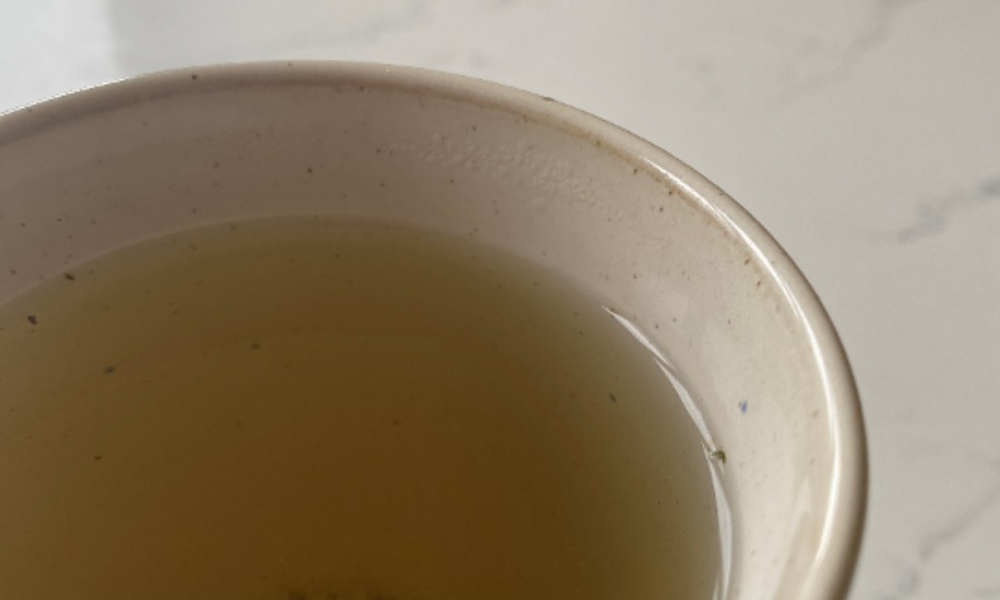 11.30 AM
Around this time, I would have had a meeting and have some work to get on with. Outside of project work, I have an internal project with another co-worker to develop an Azure Skills Assessment survey. The purpose is to gauge our Azure Cloud capabilities. Taking on a more functional approach, I am looking after the flow of the survey and building a Power BI report in order to make sense of the data we will collect.
1.00 PM
Favourite time of day, lunch! Depending on how I feel I lean towards a heavier lunch as I still need to power through the rest of the day. As I am WFH, I generally make food – I tend to go with anything high carbohydrates. Quick hotpot is my go-to or/and some bread top. On paydays I will most likely Uber something to celebrate! Oh, I also take at least 15 minutes to find something to watch when I am eating.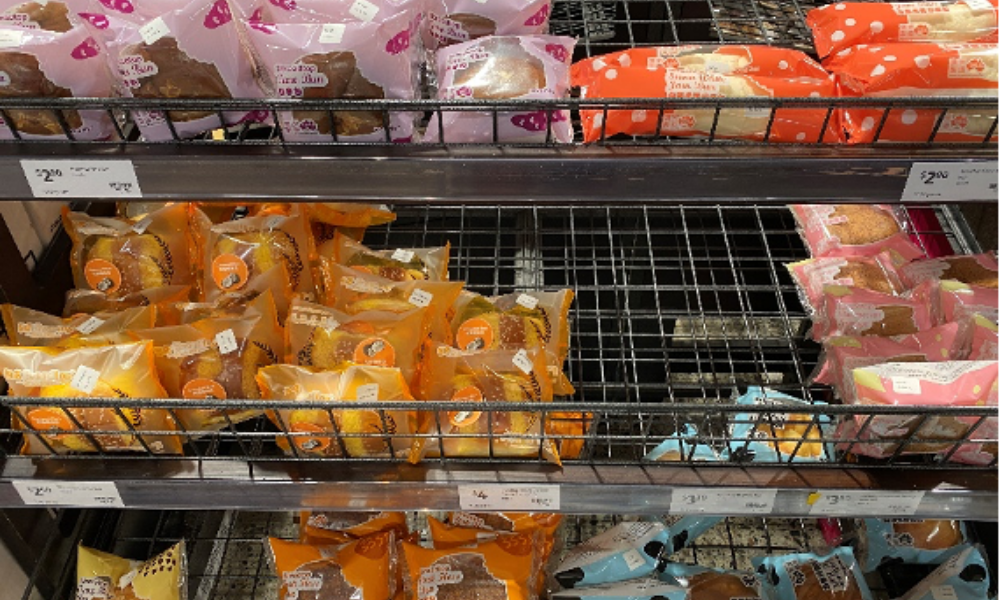 1.30 PM
Time to head back to the battle station, I have now until 5:00 to finish up the work that I have planned out for myself. I usually listen to lo-fi as it helps me cruise through work, Hardstyle on hump days or throwback RnB on Fridays. I usually have a good mix of meetings and work around this time of the day and it's also my most productive window, 150% effort!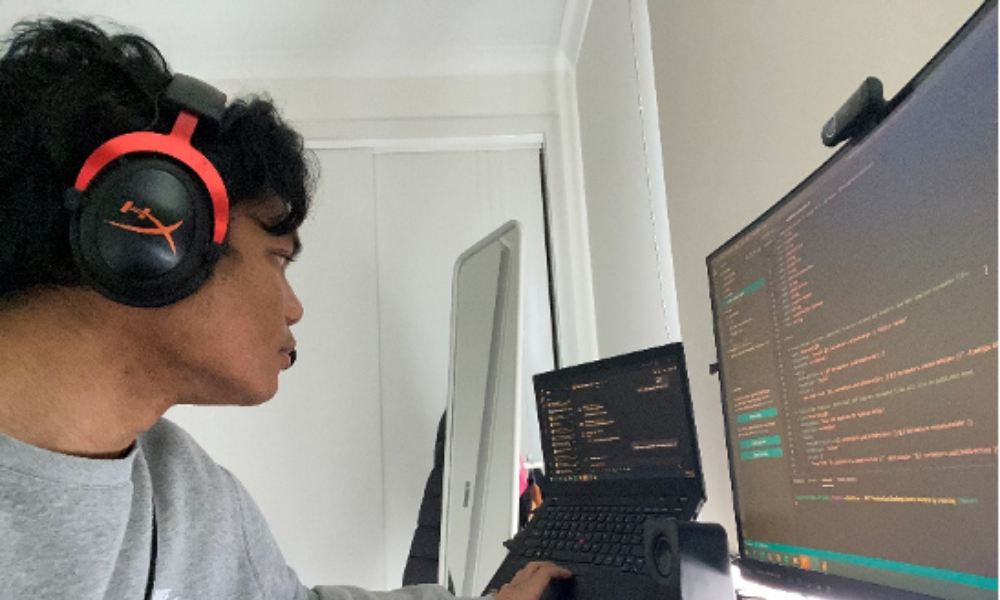 5.00 PM
Now it is time to shut off the laptop and disconnect from work but before that I need to do my timesheets and tidy up loose ends at work to ensure no emails come through during afterhours. Occasionally I get emails, but if they do not require urgent assistance, I tend to read and reply first thing in the morning.
5.30 PM
Dinner time! I eat an early dinner as I have things to do during the night and I feel having to stop what I am doing to eat is… an inconvenience. My dinner won't be as heavy as lunch but if my housemates decide to eat together, reassure it will be a feast. Otherwise, my go to combo is something light like a sandwich + smoothie.
6.30 PM
Me time! I generally choose to exercise at my local park (be sure to bring an umbrella because Melbourne weather!) or upskill. This is the time I use to improve my work skills  - mainly technical skills. I have spun up an Azure environment and deployed different resources using Azure PowerShell scripting language. I also bought a Udemy course to improve my Python skills too. Although the company does provide free training resources, I like to study using different approaches as this helps. I tend to pick up a skill I am lacking in and focus on that.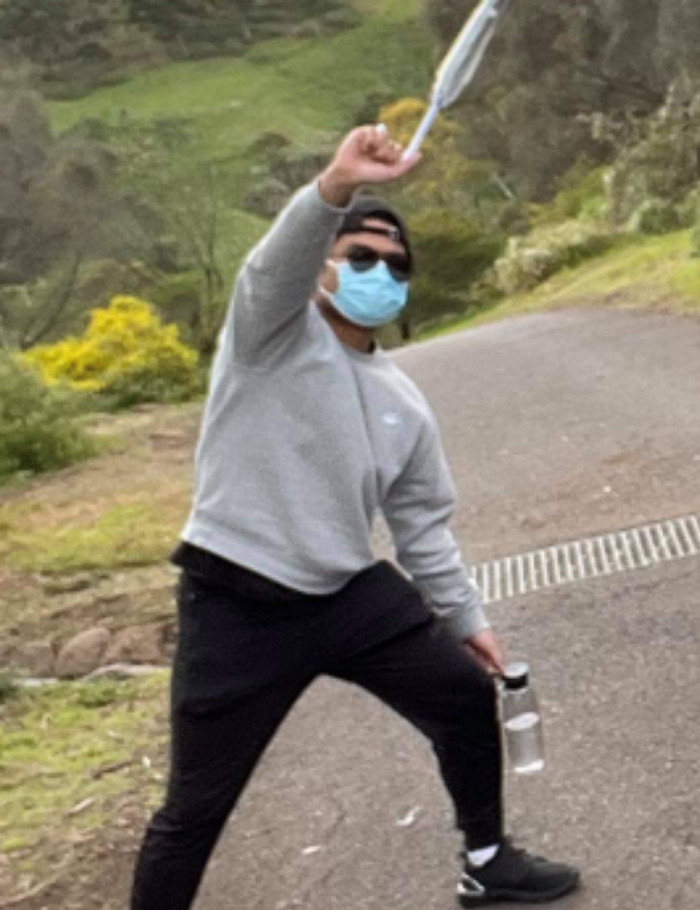 8.00 PM
Doing my best to avoid the whole "hey he is a workaholic" title, I take this time to connect with my friends on Discord/Facebook. Most of my close friends are spread out across the nation so the only way we connect during COVID is through some online games, generally we play Valorant (FPS) or League of Legends (MOBA). Despite playing the competitive modes of each, I feel more relaxed as this is my stress-free time.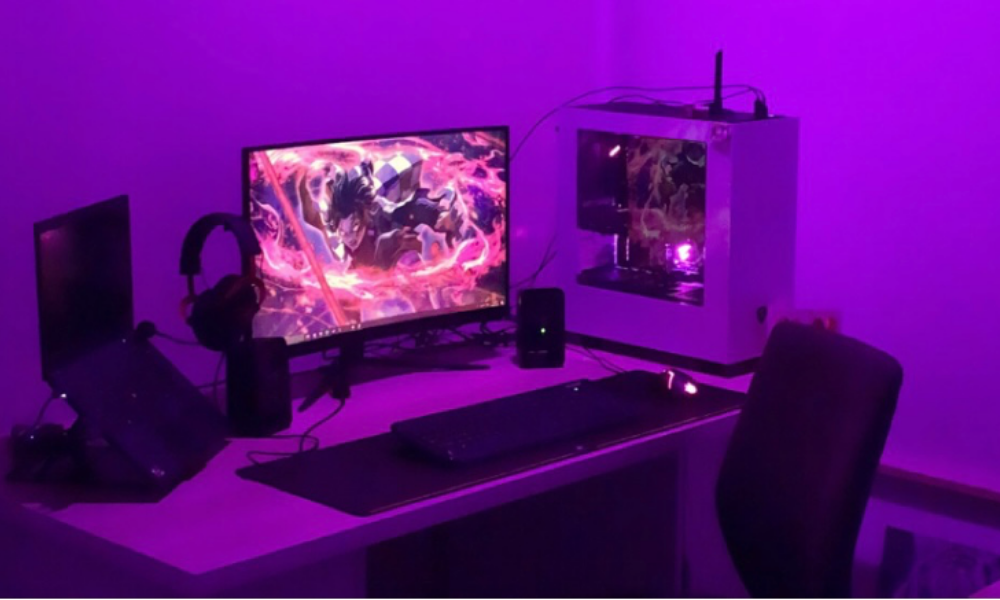 10.30 PM
Around this time, I am getting ready to head into bed. I have custom lights in my room and so I switch it to dimmed red and avoid any blue light. Even my phone has a night mode as blue can disrupt quality of sleep. I take a shower and put on comfy pyjamas to ensure a good sleep. As I get older, I come to realise that sleeping is, matter of fact, underrated.
11.30 PM
I am now in bed but will do one last bit of chatting and talking to friends and reading some reddit on technology or funny discussions. I am not sure why this is a part of my sleep ritual as I do not remember 99% of what I read the next morning, either way it helps me fall asleep easier. Lights off only to realise today is only Monday and I have another four days ahead of me – the grind never stops I guess!!
Perks & Benefits
DXC Technology
---
So, what's great about us?
Ongoing training and development
We offer additional learning opportunities upon completion of the graduate program designed to develop your critical thinking, career management and influencing skills.  
Our graduates also have the opportunity to complete job-related certifications such as AWS, Salesforce and many more through DXC Partner Network Training.  
Inclusion and Diversity
We are committed to a diverse and inclusive corporate culture. Our strength lies in valuing differences, encouraging input from all perspectives and uniting teams around common goals. We encourage our employees to embrace their identities and the diverse cultures represented by their colleagues, customers and local communities.
Employee Benefits Program
Our [email protected] program provides employee discounts to an extensive range of discounts and benefits covering leisure and lifestyle needs. Offers include discounts on automotive, health and beauty, leisure and entertainment, travel and accommodation and many more.
Employee recognition – the power of THANK YOU
Taking care of our people is at the heart of what we do. Our DXC Recognition platform allows you to be recognised by your colleagues for your hard work, dedication and innovation when going above and beyond to serve our people and our customers. 
Casual Fridays
Every Friday, employees wear smart casual to the office and have the opportunity to partake indrinks after work supplied by DXC. It is not only a great opportunity to catch up with your fellow graduates, but also to meet the wider DXC community and to build your networks.  During COVID-19, employees have taken part in virtual catch-ups. 
Regional Leadership Council
We want to bring people together! We have a dedicated Regional Leadership Council in each location to organise social events for employees and promote health and wellbeing in the office. In the past, events have included a games night, trivia night, marathon, Friday night live, morning teas and many more! 
Graduation
We host a graduation ceremony every year to celebrate our grads milestone and achievements.
Diversity & Inclusion

DXC Technology
---
WE ARE PROUD OF OUR INCLUSIVE AND DIVERSE CULTURE.
At DXC, we see inclusion and diversity as primary catalysts for our business success. We encourage our employees to embrace their identities and the diverse cultures represented by their colleagues, customers and local communities.
Disability Support

DXC Technology
---
DXC Dandelion Program: Empowering people with autism
The DXC Dandelion Program provides an environment that supports and celebrates the talents and skills of people on the autism spectrum, helping individuals build valuable skills to pursue a career in information technology.
"The job provides a purpose: You're looking forward to getting up in the morning, to going to work. It is challenging, yes, sometimes stressful, but in the end, I know that I've done good." — DXC Dandelion Program trainee
DXC First Nations Program

DXC Technology
---
First Nation communities are very important to DXC. In Australia, we are aiming to improve societal outcomes for Aboriginal and Torres Strait Islanders, by increasing employment opportunities, building partnerships with First Nations (Indigenous) businesses and investing in First Nations education and community activities.
We have developed our DXC Reconciliation Action Plan (RAP) to support our Program, with a RAP Working Group and a Steering Committee.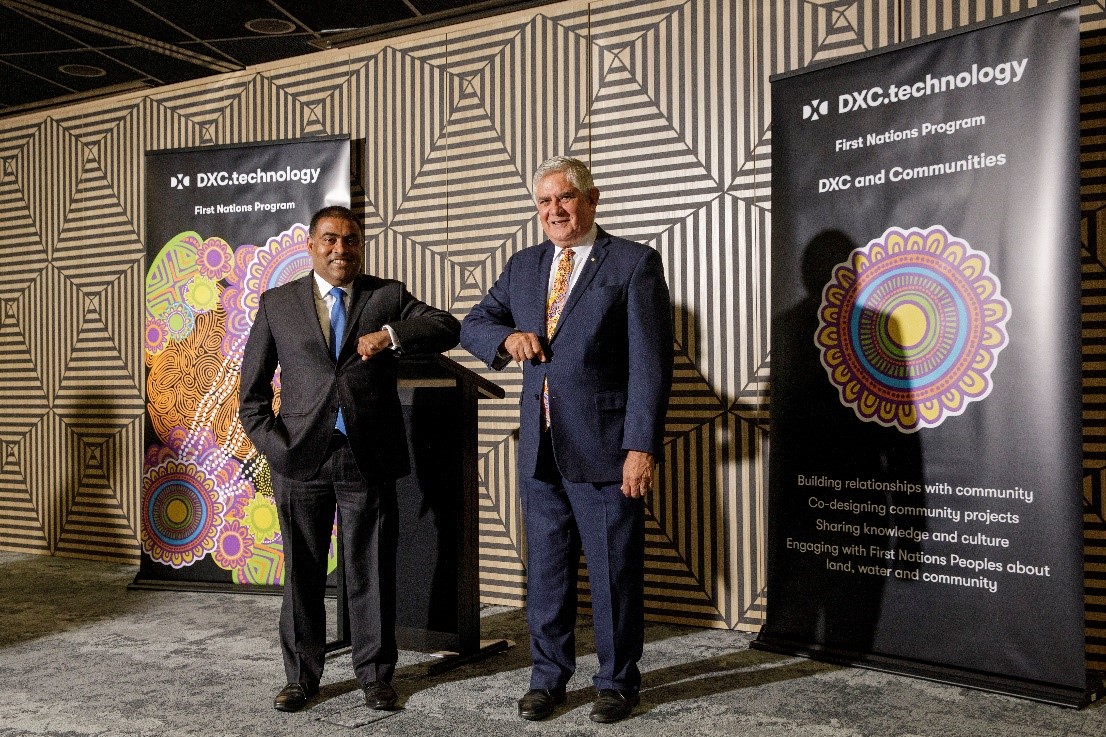 DXC Arena becomes the home of Northern Territory Cricket
NT Cricket and DXC announced a partnership, focused on supporting the development of Territory players and including sponsorship of NT Cricket's annual Imparja Cup. DXC will also develop a centre of excellence in the NT as a hub for innovation, skills development and delivery of services. Learn more.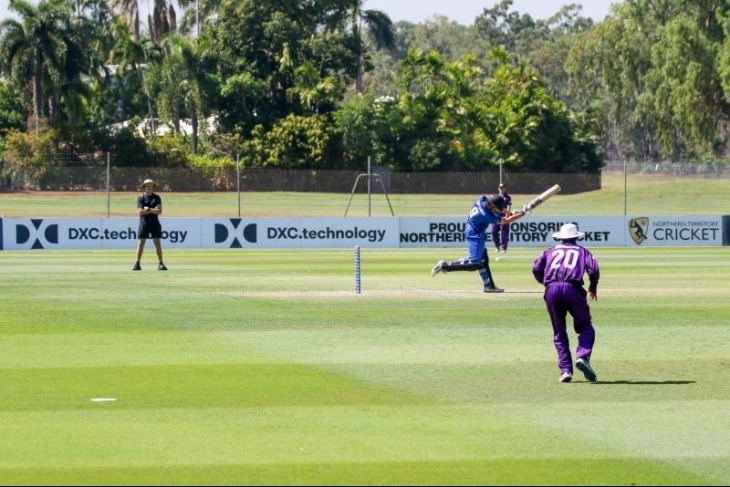 Technology support through the DXC Community Technology Enablement Program
DXC is developing a consortium including Commonwealth Bank of Australia, Indigenous Banking Team and Supply Nation certified Willyama Services ICT to provide refurbished laptops to schools in rural areas, starting with the Yass High School Indigenous Students Program. The program aims to empower First Nations children, help support their studies and create interest in, and opportunities through, technology.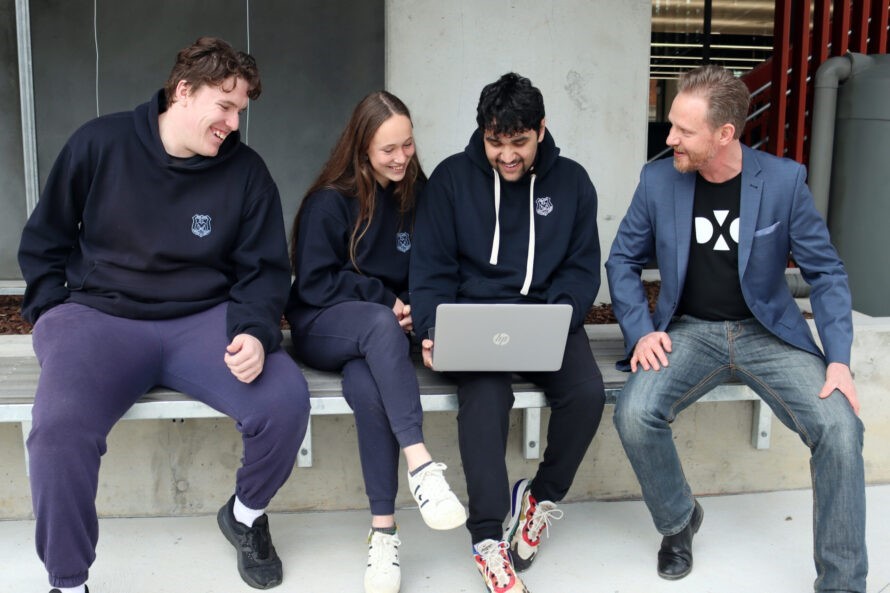 To learn more about DXC's First Nation Program, visit our website.