Graduate Contracts Administrator
The Entire Group have been a market leader in the construction industry for 36 years.  
Entire has a firm commitment to providing outstanding services across a variety of different sectors. 
The services that Entire Group provides are Fire Protection, Mechanical Services, Service & Maintenance and Prefabrication. By utilising industry best practices and innovative technologies sourced from around the world, Entire has earned its highly regarded reputation amongst its industrial and commercial client base.  
An exciting opportunity has come up for a full time Graduate Contracts Administrator to join our construction team.  
Our office is based in South Melbourne. We take pride in adhering to our equal opportunity workplace policy that respects its employees and clients they associate with. We have a friendly and supportive team who provide a safe, inclusive workplace. Entire embraces individuality and encourages its employees to maintain a high standard of integrity and professionalism whilst conducting business on behalf of the organisation. Entire's zero tolerance to bullying, discriminatory or degrading behaviour is one of main reasons why our culture continues to retain its high employee morale. Entire prioritises its employee's wellbeing above all operations but acknowledges the challenges brought on by mental health within the industry. The company's framework provides the necessary support and access to professional counselling services if required.   
About the role 
This role offers an immediate start. As a Graduate Contracts Administrator, your primary focus is to manage processes and paperwork to ensure a timely and orderly progression through to construction.  
You will have a home department that you start in but you'll get to experience a diverse range of roles, learn how our company works and build your capabilities. 
Key Duties & Responsibilities: 
Administration support on month end reports for social procurement, sustainability information, supplier materials information, etc 
Issuing of drawings, specifications (printing and email) for site use 
Assisting with As Built documentation for project handover requirements 
Supporting the Project Managers in aspects of their duties 
Organizing and prioritising paperwork daily to ensure appropriate issues and milestones are dealt with on a timely basis 
Maintaining a professional approach in all dealings with both internal and external stakeholders 
Ad hoc project administration support as required 
Skills & Experience: 
A relevant qualification 
An understanding of the construction industry 
Strong communication skills, both written and verbal 
Time management and organisational skills 
Ability to work to deadlines and under pressure 
High attention to detail 
Ability to work independently 
Ability to troubleshoot and problem solve 
Excellent computer skills with proficiency in Microsoft Office & Bluebeam  
Note: To be eligible to apply for this position you must be an Australian citizen or Australian permanent resident at time of application.  
To apply for this role, please forward your resume and cover letter to [email protected]  
We look forward to meeting you and have you join our team!!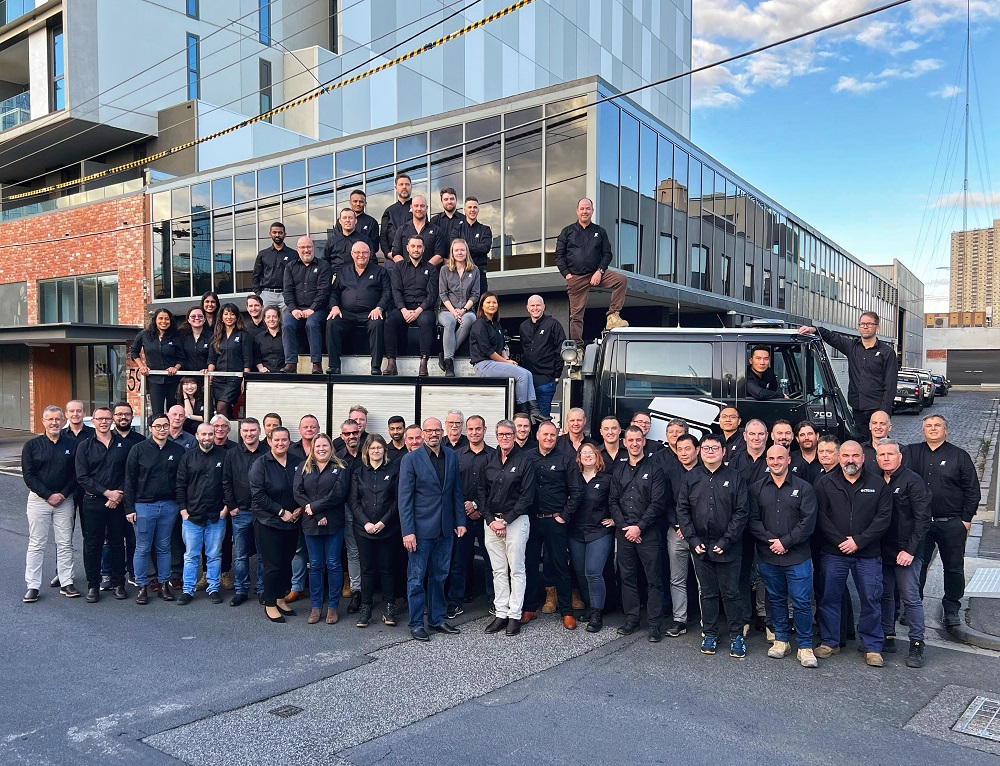 20-07-2022
Job type:Graduate Jobs
Disciplines:

Accounting, Administration, Construction

Work rights:

Australian Permanent Resident, Australian Citizen

Locations:
Closing Date:21st Aug 2022, 7:00 am
Search
Enter an employer or university you want to find in our search bar.