Graduate Stories
Evans Dixon
---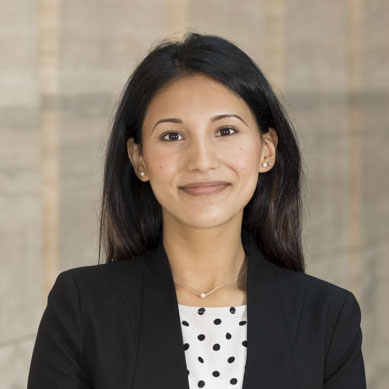 Graduate Stories - Meet Sweta
Sweta Dewan
Former Graduate Assistant Accountant, current Manager - Superannuation, Dixon Advisory.
Sweta provides us with some information about her time as a graduate.  
Bachelor of Commerce – Accounting & Finance (University of Melbourne)
Currently obsessed with plants and trees – especially the PlantNet app – download it to see for yourself how addictive it is.
On the weekend, you'll either find me outdoors hiking or at the beach, or binging on Netflix.
1. What do you love about working at Evans Dixon?
I love the culture and the people. It's such a positive environment to work in and everyone is so happy to help or chat with you, which is really important when you're starting out because you tend to ask a lot of questions. Also, in accounting, we're not just doing accounting, we're constantly learning about the complexities of the superannuation industry, which is a fascinating industry to be a part of.
2. Describe your best moment so far
I like the social functions the best because you get to know your team members better. But my stand-out favourite moment would have to be the sushi and pizza making masterclass we just did. And my team made the best pizza! Not long ago we also went mini golfing at Holey Moley, which was heaps of fun.
3. How have you been supported in your career development?
I wanted to do my Graduate Diploma in Chartered Accounting and Evans Dixon has paid the tuition fees and is providing me with paid study leave. I also participate in a fair amount of in-house training, especially practical exercises where you get to experience mock meetings, which has been very helpful in building my knowledge and confidence.
4. Who would enjoy working here?
You need to enjoy coming to work, not just for the work, but also because you want to get to know the people you're working with and want to be a part of our dynamic office culture.
5. What tips or advice do you have for future applicants?
Do your research on the team you're applying for and understand the industry. The accounting team specialises in preparing the financials for self managed super funds, so for our team, it helps to be interested in superannuation in general.
Three years on:
Sweta says: "I look back with very fond memories of my first year. Since then, I've taken on more responsibilities within my team and that's what I've loved about the path I've taken. There are plenty of opportunities and challenges that allow you to keep evolving in a professional sense. And I still don't feel like it's 'work' – particularly when I get to be surrounded by good people every day. That's what continues to make me excited about the future."
---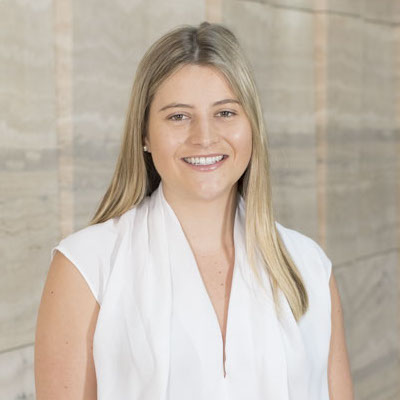 Graduate Stories - Meet Millie
Millie O'Brien
Associate Adviser – Private Wealth, Evans and Partners
After joining the firm in 2017, Millie O'Brien was quick to show she could capably hold her own in the fast-paced world of high finance. Millie provides us with some information about when she first started with the firm.
Bachelor of Political, Economic & Social Sciences (University of Sydney)
Currently obsessed with Jamie Oliver. I think he's an exceptional person who is doing great things for the community, but he's also a fabulous cook. I'm also currently trying to work out what to cook for a big family gathering. It's very exciting but the pressure is on!
On the weekend, you can usually find me hanging out with friends. I especially like hosting people for dinner.
1. What do you love about working at Evans Dixon?
I work with a fabulous team. The people that I work with are all very good at what they do, but are different characters and have original approaches to their work and clients.
2. Describe your best moment so far
One of the best experiences for me has been learning how to buy and sell shares on the ASX for clients. At first, it's a nerve-racking experience because it's all new and instantaneous, but you do get used to it and it's satisfying when you are able to get a good price for a client.
3. How have you been supported in your career development?
I've had a lot of exposure to working with a lot of intelligent experts who each share their ideas. They've helped shape my own thoughts and knowledge of markets and the industry.
4. Who would enjoy working here?
In my role, you need to be very self-motivated. You need to be good at taking initiative and driving your own projects within the team. If you like to have autonomy, you would like working in my role.
5. What tips or advice do you have for future applicants?
What helped me in my application was really thinking about the actual role I would play in the bigger business and making sure I highlighted how I could add value to the team. Try and understand what your role will look like, and showcase what you can bring to the table and show how you could be an asset to the team.
Three years on:
"The work itself continues to be very interesting and quite thought-provoking … I learn a lot about the world day to day," she explains. "I applied for a role with Evans and Partners because I thought I'd enjoy working for an autonomous firm. The business is currently in a growth phase, which is definitely a good place to be."