Ask Evolution Mining a Question
All questions asked will be shown publicly on the Evolution Mining profile page so other students can see the answer.
Evolution Mining Questions & Answers
Paramjeet Kaur
University Of South Australia
a year ago
Q:
Hi,
I am looking for a job related IT discipline if there are any jobs availabale on the board so please keep me informed.
Thanks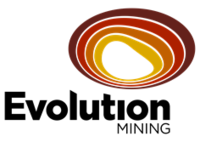 Colette Anderson
Evolution Mining
a year ago
A:
Hi Paramjeet,
Unfortunately applications for our 2021 Graduate Program have recently closed and we did not have an IT related Graduate Stream this year, however we have had internship opportunties within the IT discipline in the past.
You can keep an eye
...