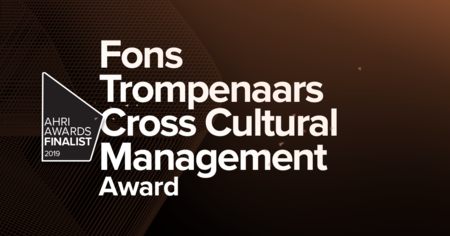 A commitment to diversity and inclusiveness

EY
---
Talk to anyone at EY and they'll tell you it's a rewarding place to work in so many ways. EY teams attract high-performing individuals from different backgrounds and experiences who – like you – bring a unique point of view and business skills.
We welcome all people, no matter who they are or what their background. Each of us is different, and when people feel valued for their differences, they feel part of something greater; they feel like they belong. That's when creative ideas flow, igniting innovation and inspiring more effective solutions.
We each have multiple aspects to our identity, some of which may not be visible to others. Whether cultural background, disability, sexual orientation, gender identity, age or family status; we value diverse viewpoints and see them as the catalysts that lead to better questions and better answers. Using a variety of internal networks, inclusive leadership behaviours, flexible working and mentoring programs, we use practical solutions to create your personalised work experience, all supported by a strong, authentic culture and our fundamental belief that we all 'belong'.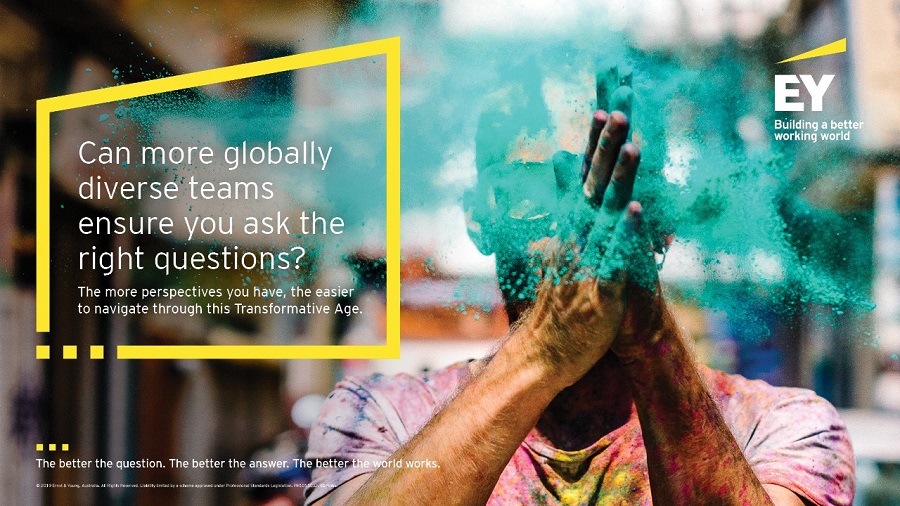 Examples of these and how we champion diversity at EY are included below:
Gender
Our Gender Inclusion Network is for EY people of all genders and provides opportunities for members to learn and expand their networks by bringing everyone into the conversation to share different perspectives on gender in the workplace.
We offer the opportunity to take paid parental leave on a part-time/flexible basis in order to facilitate more male employees to access their leave. Parental Leave is also available to care for a new child through adoption, surrogacy arrangement, long term or permanent foster care, Home for Life, Whāngai, grandparents with full-time care and kinship for Australian Aboriginal and Torres Strait Islander people. All parents are supported through the transition to parenthood and return-to-work process, through access to mentoring and a digital coaching platform.
Disability
Ability is an EY network for allies who support disability inclusion across the workplace and communities, those who care for a person with a disability and EY people living with a disability. It aims to elevate disability inclusion on all agendas and ensure accessibility at EY, recognising the contribution all EY people make to the working world.
We are proud at EY to be one of the 4% of organisations across the globe who include disability in the EY diversity agenda (World Economic Forum 2019) and one of the first companies to sign up to the Valuable 500.
In 2017, the first Accessibility and Inclusion Plan was launched, outlining the ongoing commitment to disability inclusion for EY people and clients; we are making great inroads but acknowledge there is plenty to do and are silver members with the Australian Network on Disability to assist us with this. Additionally, the very popular [email protected] classes are running in multiple cities to teach basic Australian Sign Language and disability awareness skills.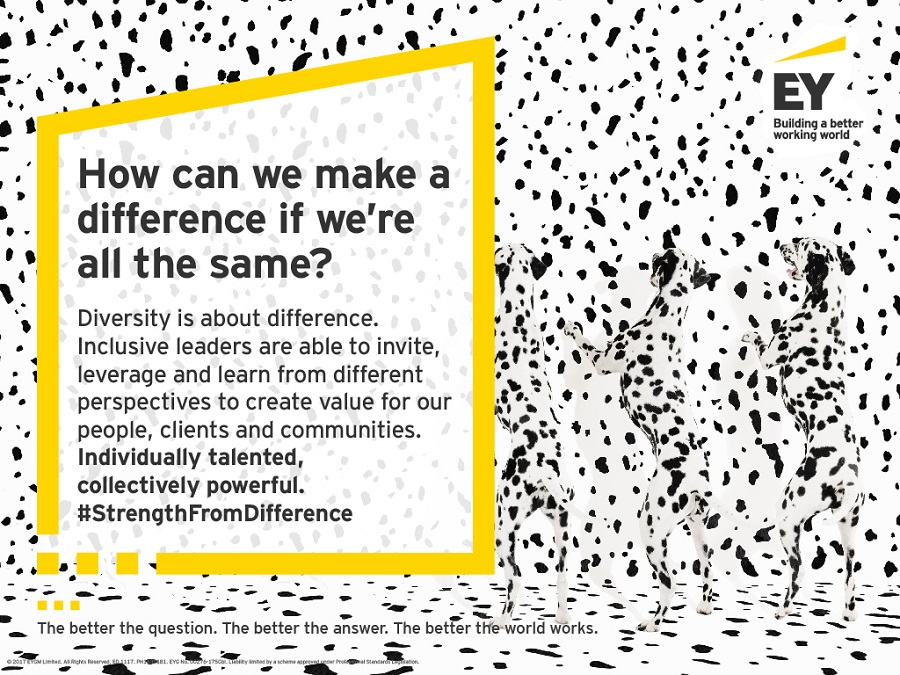 LGBTI
The EY global network group, Unity, supports LGBTI EY people and their straight allies to create an inclusive culture where LGBTI individuals can be their authentic selves at work. EY has been listed as a Top 'Gold' LGBTI employer at the Australian Workplace Equality Index (AWEI) Awards for the fourth year in a row. EY is now a Platinum qualifier for the AWEI and will complete an innovative Platinum Project to further drive LGBTI inclusion.
EY Oceania Unity Leader, Gina Mills, won the Inspirational Role Model award at the 2018 New Zealand LGBTI Awards for her work in raising awareness and providing support in the LGBTI community.
EY continues to champion a focus on mental health for LGBTI youth across Australia, through the ongoing collaboration with organisations, as well as the contribution to national diverse sporting teams.
Cultural Diversity
[email protected], supports culturally -diverse and emerging leaders to realise their potential by fostering two-way dialogue and knowledge sharing between professionals of different heritages and faiths. Our Cultural Diversity mentoring program is now in its third year and pairs culturally -diverse individuals with leaders to explore career and development opportunities.
Our flexible working policy allows EY people to substitute public holidays for days of cultural significance and cultural agility training is a key focus to improve the cultural capability of EY teams. In 2019, EY was recognised as a finalist in the Australian HR Institute Fons Trompenaars Cross Cultural Management Award for our market-leading cultural diversity strategies.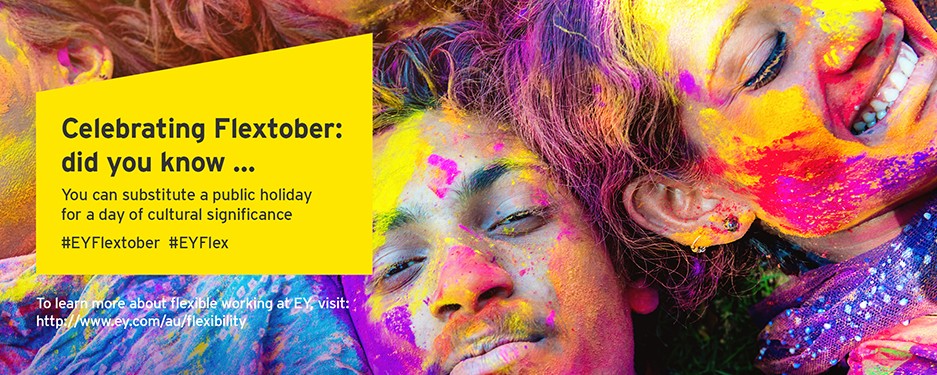 Indigenous careers
EY people who identify as Aboriginal and/or Torres Strait Islander are supported by their employee network, as well as by the EY Cultural Safety Empowerment Manager. The Bama Gala committee runs events and First Nations Conversations training, to engage and inform all EY people on the perspectives of Aboriginal and Torres Strait Islander peoples.
We also have sector-specific offerings through the EY Indigenous Sector Practice and all Indigenous employees across Australia and New Zealand are provided with compassionate leave to help them fulfil their cultural responsibilities.
Flexibility
Underpinning EY's commitment to a diverse workforce is the leadership commitment to providing EY people with the flexibility they need to meet both their professional and personal goals. Challenging our assumptions about where, when and how work gets done, we maintain a clear focus on the results we want to achieve together, so we can be agile and responsive to the diverse needs of our people and clients. Informal flexible working, such as working from home and flexible hours, are increasingly popular within EY, but we have also recently increased our formal flexible working options to include:
Life leave
The ability to take between 6-12 weeks of self-funded leave in one or two solid blocks of time.
Temporary part-time
Adopting a part-time arrangement for up to 3 months in length.
Term time working
A part-time arrangement with an income similar to a 4-day week, using self-funded leave. This would allow people to work full-time during school term times, but not work during school holidays.
These options join existing options of permanent part-time, job share, career breaks and FLEX-leave (purchased leave).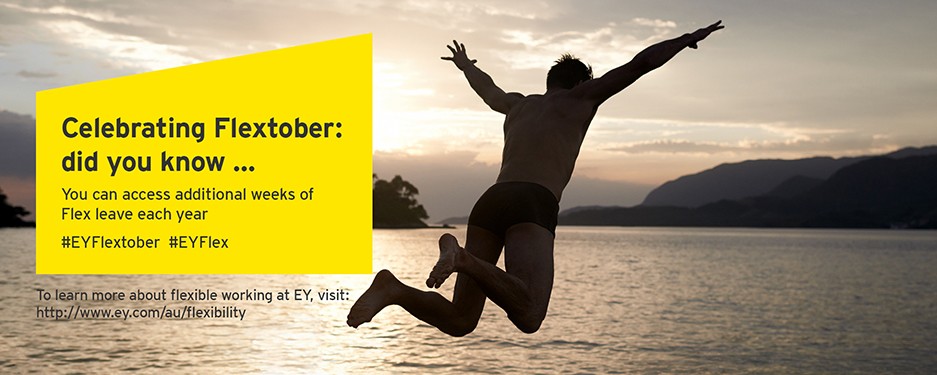 The focus on diversity and inclusiveness is integral to how EY teams serve EY clients, develop EY people and play a leadership role in our communities. Enabling EY people to bring their whole selves to work, sets EY apart from competitors and attracts and retains talent.
A selection of our accolades and affiliations:
Follow our thought leaders as they actively and independently share their thoughts on key D&I topics: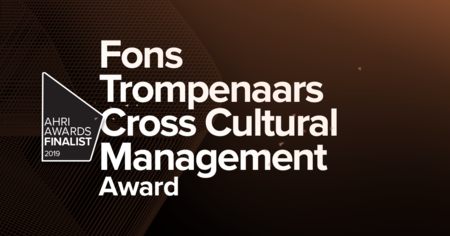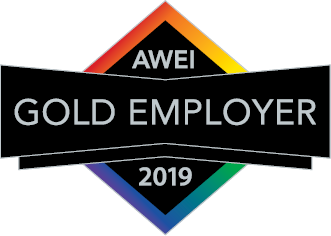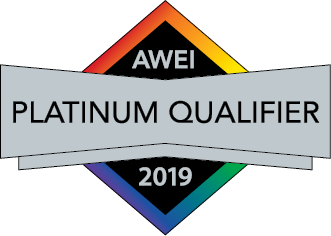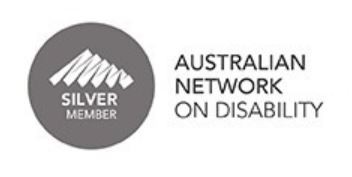 ---