A commitment to diversity and inclusiveness

EY
---
Talk to anyone at EY and they'll tell you it's a rewarding place to work in so many ways. We attract high-performing individuals from different backgrounds and experiences who – like you – bring a unique point of view and business skills. Diversity of thought is what drives EY's innovative approach to our people and our clients' ever changing needs.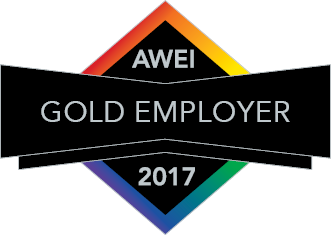 EY recognised for LGBTI inclusion
Creating a work environment where lesbian, gay, bisexual, transgender and intersex (LGBTI) professionals can be their authentic selves at work is a core element of our diversity and inclusiveness commitment. It's where everyone's opinion is listened to and valued. And that means you can be yourself at EY.
For the second year in a row, EY Australia has been listed as a Top 10 Employer in the Australian Workplace Equality Index Awards which recognises LGBTI inclusion
Unity Network
Our EY national network group, called Unity, is for LGBTI people and their straight allies. This group aims to create a sustainable, inclusive culture where LGBTI individuals at EY can bring their whole selves to work. Support is provided by
Mentorship, with internal and external mentoring opportunities
Social activities
Participation in the Sydney Mardi Gras Parade with Pride in Diversity
Sponsorship of the Bingham Rugby World Cup
Connection to Global EY LGBTI networks and communities
Marriage Equality Pledge
On 26 May 2015, EY's Oceania CEO and Regional Managing Partner Tony Johnson signed the Marriage Equality Pledge on behalf of EY Australia. This pledge is run by the Australian Marriage Equality organisation – a national body working for equal marriage through lobbying, advocacy and education.
Tony says, "In signing this pledge, EY Australia proudly recognises the rights of lesbian, gay, bisexual, transgender and intersex people to experience the same freedoms as others, including with whom they choose to make a commitment of love and marriage."
Accessibility and Inclusion Plan
We were proud to launch our first Accessibility and Inclusion Plan (AIP) in November 2017, outlining our ongoing commitment to Disability Inclusion for our people and our clients. This plan will be in place for three years to 2020 and covers recruitment, career development, accessible workplace, communication, leadership and the community. An accessible version of this plan is available here: www.ey.com/au/Accessibility