Tech Career Crash Course Webinar - How to Get Hired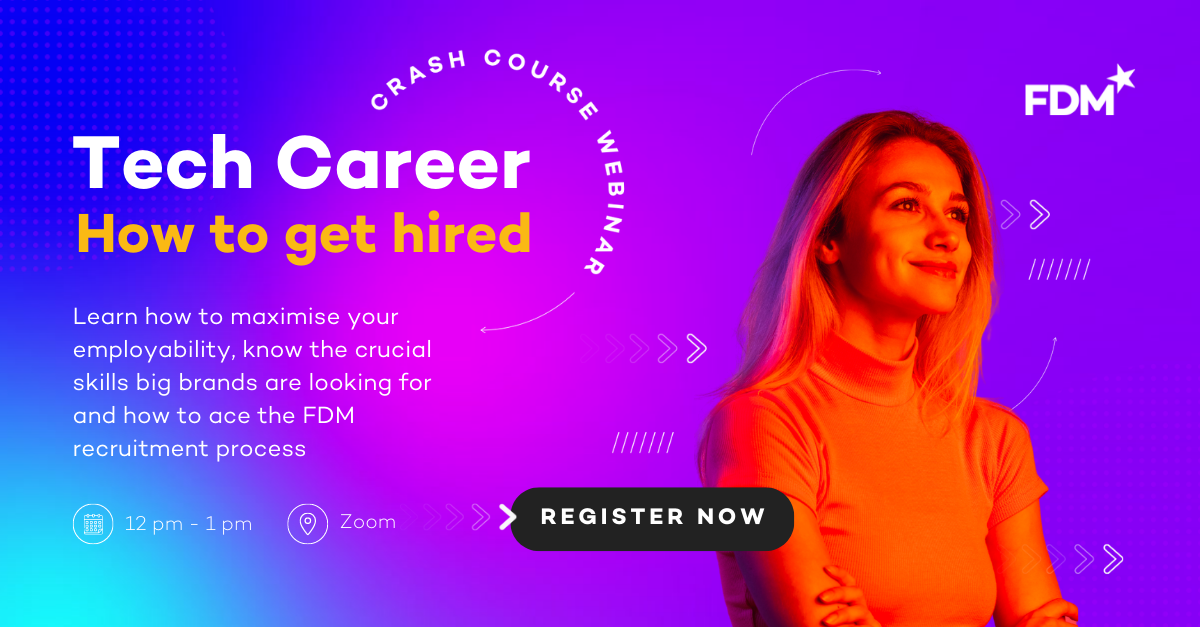 Live Expert Webinar
Learn how to maximise your employability, know the crucial skills big brands are looking for and how to ace the FDM recruitment process.
Congratulations – you graduated! What now?
With most companies' graduate programs now closed there is a lot of competition for limited options. How do you find a career path that excites you and offers unlimited possibilities? Who's recruiting now and how do you give yourself an edge?
This crash course will answer all these questions and more…
Thursday 18th of August
12-1pm AEST @Zoom
Our panel of experts will share what you must know to land your big break: 
The most in-demand roles by the big players in the tech market
How to get the technical and professional skills you need
How to ace the FDM 
Recruitment Process – and more
🚀 This packed hour will show how easily you could find yourself placed in a big-name company with unlimited career growth potential – no matter what your degree. 
Find your future in tech - Register now 🔗 
26-07-2022
Job type:Event
Disciplines:

Administration, Banking and Finance, Computer Science,

...

Work rights:

Australian Permanent Resident, New Zealand

...

Work from home:

Hybrid remote

Hybrid remote

Employees are allowed to work remotely some of the time but most of the work is done at the company's physical office. Remote work is considered a perk or a privilege. For example, an employee may work from home for 1-2 days per week.

Locations:

Canberra, Regional New

...

Closing Date:17th Aug 2022, 1:59 pm
Search
Enter an employer or university you want to find in our search bar.