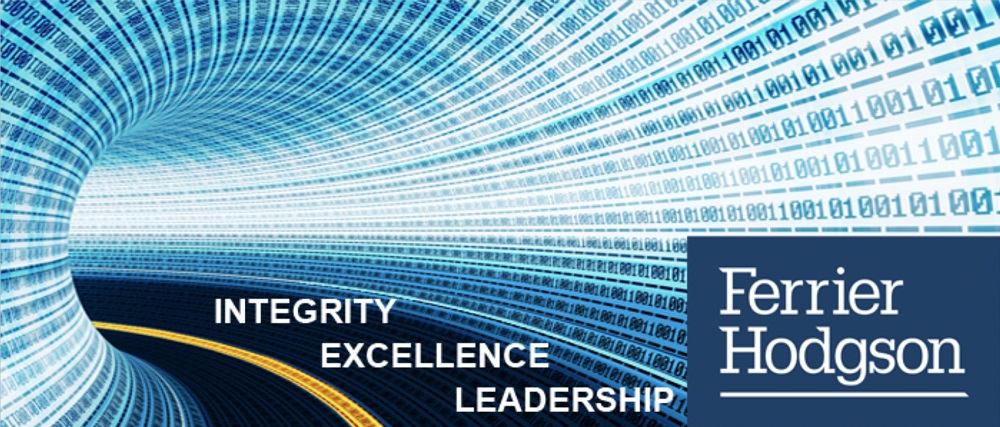 Testimonials
Ferrier Hodgson
---
Lauren (Manager)
I began at Ferrier Hodgson in 2007 as an Accountant. With a Bachelor's degree in Agribusiness, I knew I wanted to work in an accounting environment and my career is always evolving. I have completed my CA and post-graduate insolvency program and have been fortunate to work remotely and interstate with a variety of clients. With ongoing encouragement I have developed unique technical expertise and achievements, and have progressed within the firm to a management position. The work we do varies each day and can be very challenging, but that's what makes the firm great – it's an interesting and exciting place to work.
Ian (Senior Manager)
I joined Ferrier Hodgson as a cadet after leaving school, having been attracted to the firm's comprehensive Cadetship program, varied scope of files across a number of sectors, and international secondment opportunities.
Ferrier Hodgson has offered me training and support to help me through my university studies and subsequent chartered accountant qualifications. Since joining the firm, I have worked on matters in a range of industries including retail, property, energy, manufacturing and transport. Furthermore, I spent two years on secondment in London, adding international experience to my time at Ferrier Hodgson.
Ferrier Hodgson's focus on continuous training and extensive range of opportunities have kept me challenged and motivated. I have now been with the firm for over nine years.
Scott (Director)
After a 20-year career in the Western Australian Police in a variety of roles, I needed a change. Ferrier Hodgson gave me that opportunity and I made the transition with ease, thanks to the firm's great peer support and wealth of experience. The diversity of clients and work means that every day is different, presenting unique challenges that often require out-of-the-box thinking.
Sallyanne (Director)
I joined Ferrier Hodgson in 2010 as a director in the corporate recovery and restructuring team. I enjoy the quality and diverse nature of work that the firm undertakes, as well as the strong emphasis on work/life balance.  I have started a family and now work on a part time basis, and the firm supports me in managing the demands of my professional career and family life.
Jacob (assistant manager)
I began at Ferrier Hodgson in 2011 as a graduate in the Corporate Recovery team. From day one I was heavily involved in a range of formal and informal insolvency and advisory appointments across a wide spectrum of industries, often working directly with and learning first hand from Directors and Partners. I also completed my CA Qualification while simultaneously gaining valuable industry experience.
In late 2015 I was awarded a position with Ferrier Hodgson's United States affiliate, Zolfo Cooper, and have commenced a two-year secondment in its New York City head office. I feel privileged to broaden my expertise with this new and unique opportunity, and look forward to returning to Ferrier Hodgson in 2018.
Jaryd (manager)
After spending four years at a 'Big 4' firm, I decided it was time for a change. I joined Ferrier Hodgson as a Senior Analyst in the Corporate Recovery division and have since enjoyed promotions to Assistant Manager and Manager in my three years with the firm. I believe the commercial experience, deep industry expertise and the autonomy given to staff at all levels differentiates Ferrier Hodgson from the rest. I particularly enjoy the diverse and challenging nature of our work: one day I might be advising a bank regarding a troubled customer, and the next day, running a national retail company.
Jacqueline (senior analyst)
I began my career at Ferrier Hodgson as a cadet and now work as a Senior Analyst in forensic accounting. Whether I am preparing an expert's report or conducting an investigation, each day at Ferrier Hodgson is exciting and rewarding. I have been involved in numerous high profile engagements requiring the application of complex accounting concepts, and through effective training and strong peer support, Ferrier Hodgson has enabled me to rise to each challenge.
Dylan (vacationer)
Through the Ferrier Hodgson vacation program I learned a huge amount about the world of insolvency, professional life and myself. Despite not knowing much about insolvency, I was given responsibility on day one and contributed to real jobs, with tasks that were challenging and engaging. I found the culture at Ferrier Hodgson to be extremely open, friendly and it wasn't long before I felt like part of the team. Overall, it has been my most valuable and enjoyable professional experience thus far and I would highly recommend Ferrier Hodgson to anyone wanting to get some real experience in accounting.
Tim (Vacationer)
During the 2-week Vacation Program, I undertook a variety of work, ranging from contacting creditors to attending creditors' meetings. The responsibility handed to me was both challenging and rewarding. I found this was what differentiated Ferrier, along with their culture. Everybody was willing to go out of their way, no matter how big or small the question. I felt welcome from day one and thoroughly enjoyed my time.