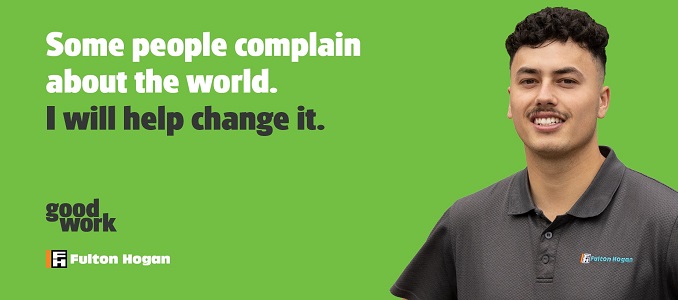 At Fulton Hogan, we build and maintain infrastructure that connects and enhances communities across Australia, New Zealand and the South Pacific. Everything from roads and bridges, to airports and utilities.
We're proud of our achievements, and excited about our future, because the only way we're going is forward. We're committed to ensuring the work we do today will make a real difference to the lives of our people and customers, the communities they call home, and the world we live in, tomorrow.
As we evolve responsibly, we always look out for each other and strive to do the right thing. It's this attitude – and our willingness to roll our sleeves up and give anything a go – that has taken us from humble beginnings to progressive, proactive industry leaders, open to new ideas and new ways of doing things.
Ours is a company where everyone will find the opportunity to work with, and learn alongside, the best in the business. We work together, win together and celebrate together. We have fun, we keep safe, and we all contribute to a better future. A future we can all be proud of.