GradConnection eSports Opportunities
There is currently 1 opportunity available
GradConnection is Australia's largest graduate jobs site and having a strong IT focus many of us have a keen interest in gaming. With the help up some of Australia's brightest employers such as IAG, Telstra, PwC & Wisetech Global we are bringing together gaming and graduate recruitment to help you level up your career just by playing games.
Already have an account on GradConnection?
Login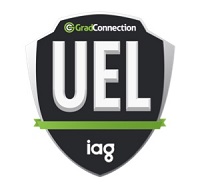 Apply to GradConnection eSports
Workrights:
Australian Citizen, Australian Permanent
...