Graduate opportunities
Grant Thornton
---
BE INSPIRED
BE COURAGEOUS
BE MORE
As a new graduate, we aim to provide you more than just your 'traditional' graduate program; instead we kick start your career as an Associate and support you to turn theory into practice.
You'll receive on-the-job learning, as well as technical and professional skill development through our structured learning programs, by working with our leaders and being involved in client work right from the beginning.
We don't work in silos – meaning you'll get exposure to clients across a broad range of industries. It also means that cross-team and cross-office collaboration is just part of what we do, giving you the opportunity to develop a breadth skills and knowledge, and work with leading minds across the whole Grant Thornton network.
Meet our people
Want the inside scoop on #gradlife at Grant Thornton and what you can expect? Meet some of our current and previous graduates and see where we can take you.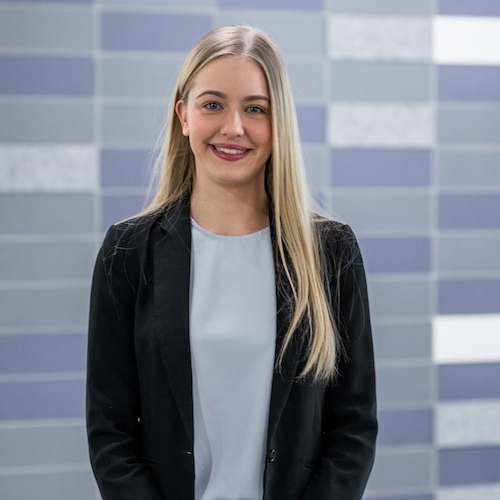 Meet Lexie
Office: Adelaide
Service Line: Private Advisory
Degree: Bachelor of Accounting and Finance
Graduated: 2017
Lexie first joined Grant Thornton in February 2017 through the CA Achiever Placement Program. Having demonstrate her commerciality and a real passion for the work that our Private Advisory team undertakes, Lexie received an offer to commence as a graduate shortly afterwards.
Now as an Associate in the Private Advisory team in Adelaide, Lexi works alongside her team to support a portfolio of private clients – helping them to make the right decisions for their business, their family and for themselves by providing advice that is holistic, practical and commercial.
Compliance work is large part of what our Associates in Private Advisory do and most days involve the preparation of tax returns for companies, trusts or individuals. But it's by using the in-depth knowledge gained about the business during the compliance process that our teams are able to analyse the performance of the business to identify areas of growth and forecast the likely performance of the business into the future – this is where we really get to value-add for our clients!
"I love working at Grant Thornton because I get to come to work every day and work alongside people that I consider my friends. I'm also constantly learning and have the opportunity to be involved in truly meaningful work."
---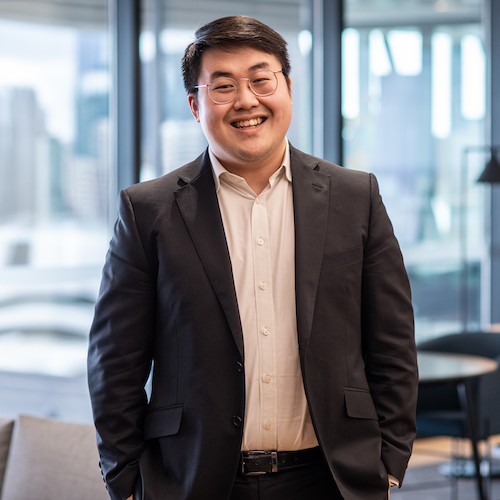 Meet Michael
Office: Melbourne
Service Line: Tax – Corporate Tax
Degree: Bachelor of Laws/Bachelor of Commerce
Graduated: 2018
After completing a vacation program during his university break in 2017, Michael commenced his career at the firm as graduate in the Corporate Tax team in August 2018.
Now as a Senior Associate in the Corporate Tax team, Michael workings alongside his team of tax specialists to deliver tailored advice and insights to his clients, helping them successfully and effectively meet with tax obligations.
In his time as a Graduate and then Associate in Corporate Tax, Michael was mainly responsible for preparing clients' income tax returns, and assisting with advisory work. This often involved plenty of research, complex calculations and spirited discussions to help our clients achieve the best possible outcome.
As a member of the Social Club, Michael also plays an active role in organising regular social activities for our Melbourne office – bowling, laser tag, trivia nights – just to name a few! Michael's top tip for future graduates: "Find somewhere that you really enjoying going to work every day.
"Find somewhere that really appreciates the skills, talents and experiences that you individually have, that makes you unique."
---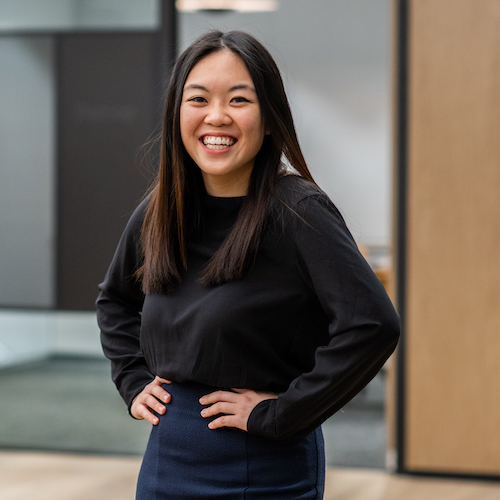 Meet Juen
Office: Melbourne
Service Line: Audit & Assurance
Degree: Bachelor of Commerce (Accounting/Finance)
Graduated: 2017
Having already finished her degree, she launched her career at Grant Thornton in July 2019, joining the Audit & Assurance team in our Melbourne office.
As Associate in our Melbourne Audit & Assurance team, Juen works with both listed and non-listed clients across a range of industries. Her role in Audit & Assurance sees Juen working closely with her team to understand her clients' business, including its profit drivers, operational challenges and key risks
In Audit & Assurance, what your average day looks like will change depending on the time of the year, and whether you are on a client site or not. But one thing you can be certain of is that you will be exposed to a variety of clients who operate within different industries, each offering their own unique circumstances and challenges.
"So far in my experience at Grant Thornton, I've found that it's a very supportive culture. As a graduate, one of the most important things to me is having the opportunity to learn and grow, and I really value that I've been able to do that since joining the organisation."
---