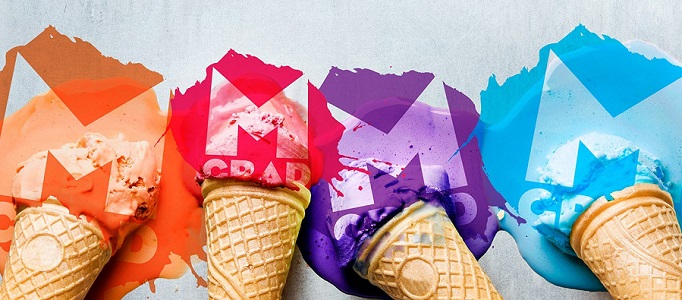 GroupM Graduate Programs and Jobs
We love ice cream, do you?
What's your favourite? Raspberry, mango, passionfruit or blueberry. If these aren't to your taste that's fine, you can pitch to us why later!
Are you obsessed with media, technology, new ideas and why people say and do the things they do? So are we.
Whatever your Taste, We have a career for you!
GroupM is kicking off its hunt for bright young graduates keen to pursue a career in media. As the largest media investment company in the world, we believe it's our responsibility to nurture young talent and help them forge a career.
GroupM currently has 0 opportunities.
Select the following options:
GroupM is the leading global media investment management company behind Mindshare, Wavemaker, MediaCom, [m]PLATFORM, Finecast, as well as Xaxis and Essence. We buy one in three ads globally. Each agency has its own brand positioning with a unique flavour, and GroupM powers it all.
Learn more about us here
GroupM is the leading global media investment management company behind Mindshare, Wavemaker, Mediacom, [m] PLATFORM and Xaxis. We buy one in three ads globally. Each agency has its own brand positioning with a unique flavour, and GroupM powers it all.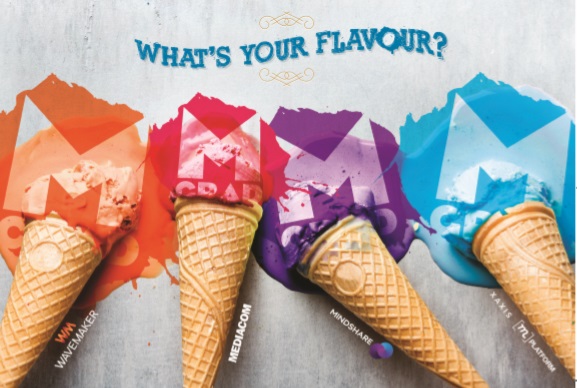 Let us introduce you to our diverse group of agencies…
Riding smooth, uniquely  positioned is "Wavemaker" (Mango anyone)?
We are here to make waves with our clients, and we can  only do that as a collective. 
Our ambition is to be the most distinctive and admired media, content, and technology agency in the world. Our commitment to our clients is to be the "Future Makers'.  
We demonstrate this in how we think, how we work and our relationship to technology and content to better serve their needs.  
We are leading the way in re-inventing the role of a media agency in the digital age, embracing media planning and buying, but fit for the modern marketing requirements of seamlessly connecting media, content and technology. 
We are Passionate, Agile, Collaborative, Entrepreneurial and Diverse (PACED). With PACED as our backdrop, we require our people to be self-starters, with high standards. If you love thinking about the future, then Wavemaker is for you.
We expect everyone to bring their own uniqueness to the party, and contribute their value with flair. 
Visit us at wavemakerglobal.com
Next up is the (rasp)berry nice "Mediacom"
As The Content + Connections Agency, we believe everything is connected and we operate as 'One Mediacom'. This includes making sure our people have a connection to our purpose as a business. Our people are at the heart of delivering Content + Connections for our clients and to ensure their success, we have a very simple belief that runs through MediaCom: People First, Better Results.
By keeping our people at the heart of everything we do, investing in them and finding unique and innovative programmes to bring One MediaCom to life, we can ensure we're building the best talent in the industry. There are four behaviours we live by:  
Do It: We brilliantly master the basics and we turn our challenges into solutions. We Do It with integrity, passion and commitment.  
Push It: We use different lenses to gain a wider perspective. We think big and We Push It to create positive change.  Know It: We seek the opportunity to expand our thinking. We Know It because we ask the right questions and always have a thirst to learn more.  
Share It: We give each other the confidence to speak up. We Share It to inspire the people around us to work as a team, improve ourselves and create awesome work.
Visit us at mediacom.com/au
Introducing our passion (fruit) for "Mindshare"
We call ourselves the "Purple People" and we believe Original Thinkers change the world. If you connect with that, you'll love this environment!
Mindshare changed the industry when it became the first global media agency, launched in 1997.   We took a chance and launched in Asia; and we were the first start-up WPP ever invested in.  Original Thinking is in our DNA.
We have three company values that are our operating philosophies: 
Be Team: Be willing to help, be a good collaborator and get involved to drive the culture of the agency outside of your day job.  Be open to opportunities bigger than your local market. We are global so make the most of it!  And, if you want to participate in ping pong, uno or mini golf tournament, make Mindshare your pick! 
Be Provocative: Have an informed POV, challenge the norm in the day-to-day, identify opportunities to do things differently.  Want to provide genuine insights for clients, then you could be part of our "Culture Cracks", working with our publishers to build genuine insights and ideas for our clients 
Be Speed: Make decisions fast, keep things moving, perform tasks in a timely manner and be nimble and adaptive.
Check us out at mindshareworld.com
Nothing "Blue(berry)" about our tech gurus "[m]PLATFORM and Xaxis"
[m]PLATFORM
We are the audience intelligence and activation solution of the group. We provide a comprehensive and detailed picture of an individual consumer, using the scale and richness of our data. Our technology runs real-time analysis to help plan media campaigns effectively. 
However, we are more than just a tech platform working across 190 clients. Our expertise varies from platform experts who wrangle codes and manage integrations; analytics who dive into millions of rows of data to draw insights and trends; media trading experts who are knowledgeable in the advertising technology area; and product consultants who tie everything together to ensure our clients achieve their marketing goals.
As the technology and service team that underpins the agencies, we believe in:  
Technology: Provide clients with the single most comprehensive view of consumers.  
Services: Build smarter consumer relationships at scale. 
Media: Make our supply intelligent, addressable, and accountable.
Xaxis
We are GroupM's dedicated programmatic arm. We use advanced artificial intelligence to programmatically buy media inventory that delivers better outcomes for our clients.
We have four company values in Australia: 
Pioneer Change: Push ourselves, our clients, and our industry forward with innovative thinking. 
Master our Craft: Where innovative thinking meets great doing, we make sure we're nothing short of experts in everything we do. 
Demonstrate Credibility: We know our business and our clients well, and demonstrate credibility through always delivering. 
Cheer our Team Spirit: We get behind each other and support a culture of togetherness in all things we do.
Check us out at www.xaxis.com
Delivering our commit-mint (chocolate chip) to data "Essence."
Essence
Our mission as a data-driven full service agency is to make advertising more valuable to the world.
With 20 offices across 106 markets, we are breaking new ground in how brands and consumers interact. We are shaping what's to come. Digital advertising done well is more meaningful and more effective. By combining the art and science of digital advertising, we're helping some of the world's top brands earn relevant connections with their customers.
At Essence, our Cultural Fabric serves as our compass for daily interactions and decision making.
What we do is only as great as it is, because we do it through:
Candid Communication
Trust, Respect, Empower
Coach and Collaborate to Unleash Potential
Take Responsibility for the Big Picture
Be Confident and Decisive
Play and Reinvent
Check us out at https://www.essenceglobal.com/
The M Grad Programme
GroupM
---
The M Grad Programme is GroupM's graduate programme and is open to all disciplines. Every year we hire around 20 of the most curious and excited graduates and offer them a full-time job in one of our agencies. Not only will you get to spend your days with our most inspiring people, but in the first nine weeks you will get to experience every aspect of how a media agency works.
As a graduate, your role will require you to work with internal team members and external media vendors to ensure advertising media is bought and traded according to our clients' media plans. Your role will allow you to develop your knowledge of different media channels and marketing techniques, all whilst working on our high profile and well-known clients. You'll immediately be placed in an agency team and receive a ton of training courtesy of the best practitioners in the industry to help you perform your role.
You'll work within an agency team and receive a ton of training courtesy of the best practitioners in the industry. We go to huge efforts to ensure our training is the best in market because we truly believe today's grads are our agencies' future leaders!
There are offsite trips and the opportunity to work on a client brief and create a campaign from scratch. After all that, we'll let you loose on our client teams and you'll continue to learn on the job as a Media Assistant.
Here are 10 great reasons why being part of the M Grad Programme is the way for you to kick start your career after university:
It's a full-time permanent role! We're committed to you from day one, which gives you security.
You'll get to dive straight into agency life, working within an agency team, directly with our clients. (The pressure is on from day one, but we're sure you'll love it!)
We are a global company, and part of the biggest media and communications company in the world. That means the advantages of scale, security, and potential overseas opportunities down the track!
Our clients (although we can't share who) are powerhouses in their own rights. All the brands you know are on our books!
Learning starts from day one. There are workshops, case studies, client visits, business leaders sharing their knowledge, and your chance to pitch an idea to us. If you're from Melbourne and you're successful – we will fly you to Sydney every fortnight for training for the first 3 months! (We care about your learning!)
We give you an opportunity to build your network not only with our business leaders but with your new graduate tribe. You'll be part of a team of 20 grads working and learning together.
We connect you with a buddy to bounce ideas off with and show you the ropes; their main role will be to make sure you can find the free breakfast, snack alley, and fill your social calendar!
We'll help you build your knowledge around the different facets of the industry and set yourself up for the rest of your career!
We're committed to giving back to others with a range of social and charitable initiatives to get involved in.
Plus, there's a ton of perks… read on!
Now for the perks
We pay an industry competitive salary, free breakfast, annual health checks, free financial advice, extra holidays, the list goes on.
For the energetic ones amongst us we offer discounted gym memberships, free yoga and the opportunity to play in our netball; touch football; soccer or basketball teams.
Our parties are the best in town, we get to leave early on five Fridays during Summer and have our birthdays off!
Every year all our staff come together and spend a day giving back to our local communities and we also have a payroll giving scheme so that you can help make a difference.
How does that sound to you?
Your Learning Journey
GroupM
---
M Grad Programme will provide you with a solid fix on media fundamentals in 2 months.
The training content covers media theory and exercises, so there will be plenty of chances for you to practice, thus giving you every opportunity to succeed.
Made up of three main branches, the programme combines work experience, bi-weekly learning training sessions, and a group project. These three aspects fit together to give you a unique experience which is sure to fully immerse you in the industry.
As you move through and gain more experiences, we'll provide you with continuous learning in the form of training courses, e-learning modules, and workshops.
A snapshot of what the next 6 years could look like
1-2 years
Potential roles: Assistant/Co-ordinator
Skills developed:
Understanding categories and competitive activity by assisting in the preparation of competitive reports.
Attention to detail skills by checking data, supplying material instructions, and tracking and validating that campaigns have appeared correctly.
Understanding the media and building relationships with the media by attending media owner presentations. 
Some training courses you may have access to:
Time Management
Programmatic 101
Tools Training
2-4 years
Potential roles: Executive
Skills developed:
Media buying across multiple channels.
Time management skills while working to client deadlines.
People supervision skills while managing an assistant.
Relationship building by starting to manage a client.
Some training courses you may have access to:
Trusted Relationships
Presenting with Confidence
60:60 Creativity.
3-5 years
Potential roles: Senior Executive/ Assistant Manager
Skills developed:
Coaching and mentoring the junior team members.
Learn how to develop integrated media plans.
Accuracy by ensuring plans are executed correctly.
Develop strong relationships with media, tech and client partners.
Executing budget management for all campaigns.
Some training courses you may have access to:
Performance Management
Coaching on the Go
Financial and Commercial Acumen.
4-6 years
Potential roles: Manager
Skills developed:
Take full management responsibility of execs and assistants in your team.
Have an opinion on which channels will drive the most success for each brief.
Oversee execs to ensure campaigns are executed properly.
Be the main client contact leading communications everyday.
Lead forecasting and budget control.
Some training courses you may have access to:
Ignite Leadership
Blockchain Basics
Wellbeing in the Workplace.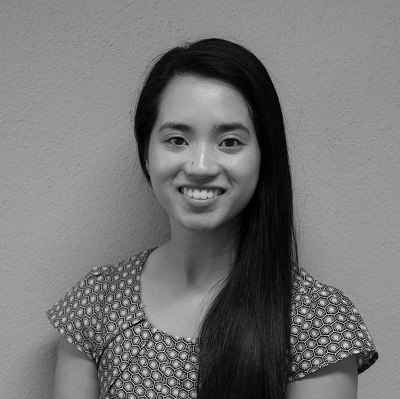 "Being part of the program allowed you to be exposed to every aspect of what to expect working in the Media industry and the agency you will be working for."
Chantel Periado
Manager, Advanced Analytics
MediaCom
---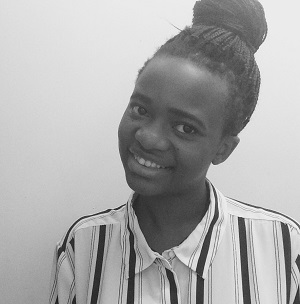 "M Grad was a great footstep into media, providing the foundations that ensured I was well equipped for agency life. now I get to work as part of a Mindshare first Programmatic team that positions itself as our client's lead business partner."
Nozi Bhebhe
Senior Digital Executive
Mindshare
---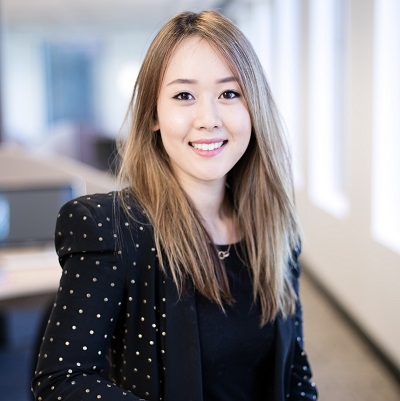 "The M Grad programme was a much needed introductory session into the world of Media. University doesn't always cover everything, so to be taken through the ins and outs of Media was really helpful in preparing us for a path into the industry."
Elizabeth Tsang
Account Executive
[m]PLATFORM
---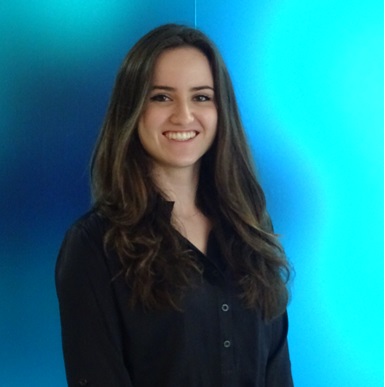 "The people I work with   act as a team and are always willing to help each other. I've made incredible friendships within my company and love working in such a supportive and fun environment!"
Samantha Foster
Media Coordinator
Wavemaker
---
"There were many advantages to being part of the MGrad Program. The training we got was absolutely amazing and really helped us to gain a better understanding of how all the agencies work within GroupM. It's really great getting to be a part of a group of people from your own and other GroupM agencies which you get to connect and learn with."
Caitlin Gordon
Marketplace Investment Executive
MediaCom
---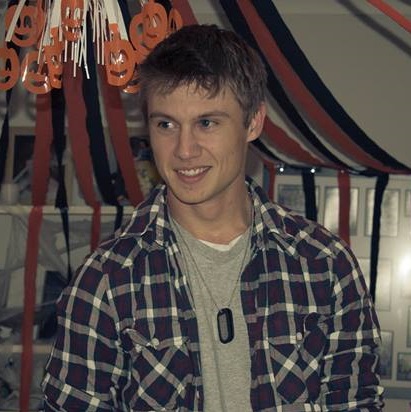 "Getting a head start in the industry with on the job experience and specialised training within one of the largest media companies in the world is what I find to be the greatest advantage of mGrad."
Jordan Ingleton
Senior Investment Executive
Mindshare
Application Process and Timeline
GroupM
---
Stage 1: Online Applications, 8 May to 2 August 2019
Stage 2: Video Screening, August 2019
Stage 3: Assessment Day & Face to Face Interview, September 2019
Stage 4: Final Offer, October 2019
Stage 5: M Grad Commences, 3 February 2020.
Have a question? 
Send us a message on Facebook or email [email protected]. We're here to help
Contacts

 - GroupM Australia & New Zealand

 - https://www.facebook.com/GroupMAllMeansAllAUNZ

 - #allmeansallaunz

 - @GroupmAUNZ