GroupM is the largest media investment company in Australia, and in the world, and we are shaping the next era of media where advertising works better for people.
Our agencies Mindshare, MediaCom, Wavemaker and Essence, are the front line to a new era of media strategy and innovation.
We create, integrate and scale technology-enabled services with premium partners, including Google, Facebook, Amazon and more. Our approach earns us award-winning work and helps our clients' businesses grow.
We're shaping the next era of Media - Launch your career with GroupM's graduate program.
GroupM is the largest media investment company in the world, representing 30% of all media billings worldwide; 1 in 3 ads you see are placed by the network. Our vision is to shape the next era of media where advertising works better for people. We harness intelligence and imagination to create, integrate and scale breakthrough ideas that help businesses leap forward.
At GroupM we believe our differences make us stronger. We are:
Data-minded & people-loving
Measured & experimental
Analytical & abstract
Left & right brained
Smart & creative
Science & art
Our agencies – Mindshare, MediaCom, Wavemaker, and Essence – are our success and serve as the front line to a new era of media strategy and innovation. Unique in services, culture and ideas, each brand is a leader in their field.
Let us introduce our diverse group of agencies…

Mindshare:
We call ourselves "Purple People" and we believe Original Thinkers change the world. If you connect with that, you'll love this environment!
Our Mission is to help our clients achieve their wildest ambitions.
To do that, we believe in Good Growth - enduring, diversified, and sustainable growth that aligns business ambitions with the views and values of consumers. We do this through speed, teamwork and provocation because in today's world everything begins and ends in media.
Our Values:

Speed: Make decisions that utilize time efficiently, be quick to manage expectations, keep things moving, perform tasks in a timely manner and have the ability to be nimble and adaptive.
Teamwork: Treat everyone with respect, be willing to help out, be a good collaborator, respect the working environment and get involved with the agency outside of your day job.
Provocation: Have an informed POV, challenge the norm in the day-to-day, identify opportunities to do things differently.
Visit us at https://www.mindshareworld.com/australia

MediaCom:
Welcome innovators, initiative takers and instigators. We are 8,500 of the world's leading media communications specialists, in 125 offices, across 100 countries.
We have a global client roster that's the envy of our peers. Adidas, Coca-Cola, Mars, P&G, PSA, Richemont, Shell and Sony to name a few.
We help brands unlock growth through media. We do this using our Systems Thinking approach to data, technology and creativity and design communication strategies that build brands and generate sales. We're part of WPP, the world's largest marketing communications services group, which gives us access to the richest data sets and most robust benchmarks in the business.
All this has helped us become the first network to hold the big six Media Network of the Year titles concurrently. But the real secret to our success is simple (and not really a secret). It's our People First, Better Results philosophy.
We know that when we invest in our people, we'll deliver better results not only for them, but also for our clients.
We also know that talent comes in all shapes, sizes, genders and ethnicities. That's why our agencies are open environments that celebrate difference.
Do you want to work with smart, creative, enthusiastic people? So do we.
Welcome to MediaCom
Visit us at https://www.mediacom.com/en

Wavemaker:
At Wavemaker, we believe there always is a better way to grow. By Positively Provoking Growth for our clients and our people, we shape decisions and experiences through media, content and technology.
Our name is our mission and our method. To make waves, you need to be provocative, even fearless. We do our best work for brave brands and people who want to be challenged to go further and faster. We know it's not easy, but if it's in you, we will get it out of you.
We are a global network, our 8,000 people across 90 markets provoke growth for some of the world's leading brands and businesses.
We are part of GroupM and WPP; the largest media buying alliance and marketing communications group in the world.
Visit us at https://wavemakerglobal.com/

Essence:
We're pioneers in the use of analytics and technology to create valuable, relevant, and trustworthy advertising. We're working to make brands more valuable to the world by:
Supporting a sustainable ad economy
Creating authentic, long term value
Treating audiences with respect
Taking care of our people
Acting as ethical stewards of data and technology
Running an environmentally responsible business
Fostering creativity through diversity and inclusion
Using our ability for social good
With 20 offices across 106 markets, we are breaking new ground in how brands and consumers interact. We are shaping what's to come. Digital advertising done well is more meaningful and more effective. By combining the art and science of digital advertising, we're helping some of the world's top brands earn relevant connections with their customers.
We're a data and technology company that believes people are essential.
Essence is more than a global community of data scientists, strategists, media planners, and creatives. We're people from diverse backgrounds who believe it's what makes us human that makes us special. We create and use technology in ways that enhance our ability to connect with people as people - improving lives by creating shared value between brands and consumers.
And we apply the principles of data science to everything we do, constantly testing and experimenting to discover new ways to add value for our clients, consumers, and employees.
Visit us at https://essenceglobal.com/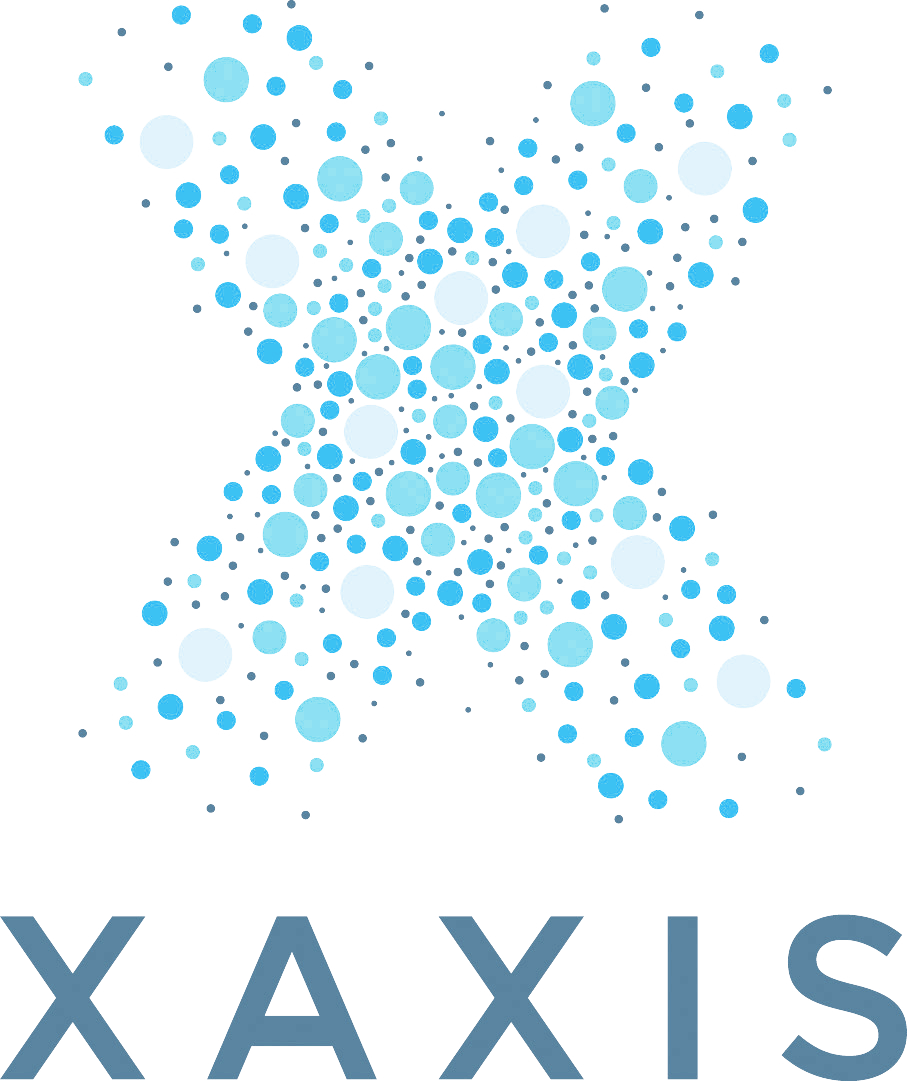 Xaxis:
Xaxis transforms digital media investments into guaranteed business outcomes. We do this by combining AI technology, advanced omnichannel solutions, impactful creative and programmatic expertise. In short, it is Xaxis' innovative use of technology and approach to data-driven creative that guarantees better performance outcomes for our clients.
Visit us at https://www.xaxis.com/

Finecast:
At Finecast our vision is to advance TV advertising for brands and viewers.
Through strategic partnerships and data-driven targeting capabilities, Finecast helps brands to execute smart strategies that optimise advanced advertising opportunities across the TV-viewing ecosystem.
We truly believe Finecast is more than a business for our clients and shareholders. It is a home for ambitious people to fulfill their goals.
Visit us at https://finecast.com/au/
GroupM is committed to offering fulfilling careers that help redefine the role of media in our daily lives.
GroupM Australia takes pride in being a group built on a set of core values that extend to every aspect of our operation. We are committed to providing an empowering workplace that offers opportunities to learn, succeed and grow. We do this through our dedicated in-house training team who tailor our programs for every level of employee in every discipline across the group.
GroupM is the largest media investment management company in Australia, and one of the biggest in the world. This means there are endless opportunities for career growth in Australia and overseas.
Here are 10 great reasons why being part of the GroupM Launch Pad Grad Program is the way for you to kick start your career after university:
It's a full-time permanent role! We're committed to you from day one, which gives you security.
You'll get to dive straight into agency life, working within an agency team, directly with our clients. (The pressure is on from day one, but we're sure you'll love it!)
We are a global company, and part of the biggest media and communications company in the world. That means the advantages of scale, security, and potential overseas opportunities down the track!
Our clients (although we can't share who) are powerhouses in their own rights. All the brands you know are on our books!
We care about your learning and it starts from day one. There are workshops, case studies, client visits, business leaders sharing their knowledge, and your chance to pitch an idea to us.
We give you an opportunity to build your network not only within our business, and your new graduate tribe, but across the industry.
We connect you with a buddy to bounce ideas off with and show you the ropes; their main role will be to make sure you learn the best tip & tricks, maximise the best perks, and fill your social calendar!
We'll help you build your knowledge around the different facets of the industry and set yourself up for the rest of your career!
We're committed to giving back to others with a range of social and charitable initiatives to get involved in.
Plus, there's a ton of perks! (See our Perks & Benefits Section)
Launch Pad – Launch Your Career with GroupM
The GroupM Launch Pad Grad Program is open to all disciplines. We hire the most curious and passionate graduates and offer them a full-time job in one of our agencies. Not only will you get to spend your days with our most inspiring people, but in a short period of time you will get to experience every aspect of how a media agency works.
Made up of three core elements, Launch Pad combines real work experience, learning and training sessions, and a group project. These three aspects fit together to give you hands on experience as well as opportunities to learn and practice the theory through exercises. It's a unique experience which will fully immerse you in the industry from day one.
As a Launch Pad graduate, you will work with internal team members and external partners and media vendors to deliver results for our clients. That could be in media strategy, digital, content, social media, media investment, data science & analytics, tech development or account services. Your role will allow you to develop your knowledge of different media channels and marketing techniques, all whilst working on our high profile and well-known clients. You'll immediately be placed in an agency team and receive a ton of training courtesy of the best practitioners in the industry to help you perform your role. We go to huge efforts to ensure our training is the best in market because we truly believe today's grads are our agencies' future leaders!
The GroupM Graduate Program will provide you with a solid grasp of media fundamentals and launch your career into media, marketing and advertising.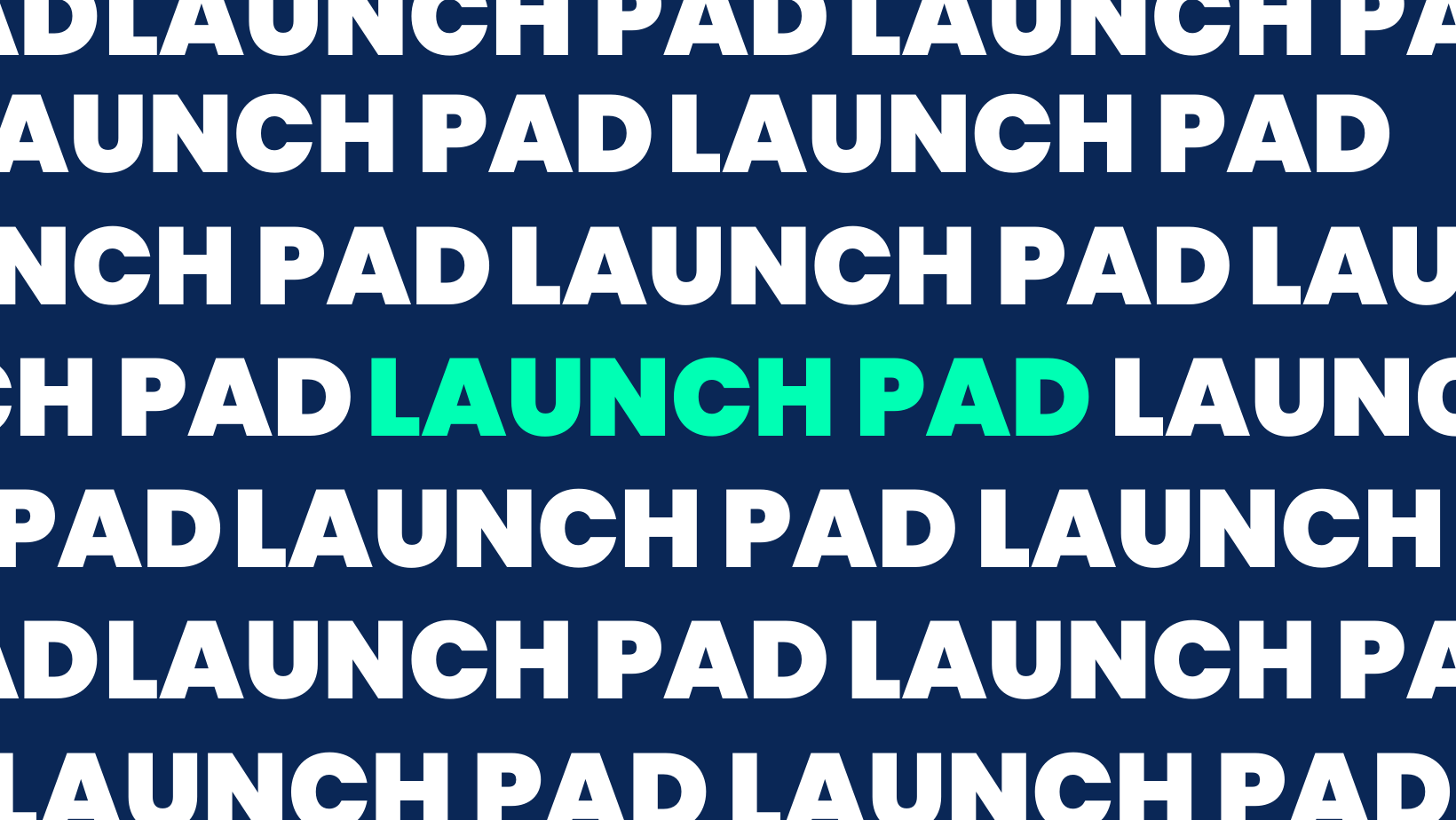 Application Process
GroupM
---
Stage 1: Online Applications are open 4 October to 31 October
Stage 2: Application Screening, throughout October
Stage 3: Online Assessment Day, 15 November & Online Interviews 15-19 November
Stage 4: Final Offer, 25 November
Stage 5: Grad Program commences, February 2022.
Apply here.
Previous Grad Testimonial
We think our Grad Program is great, but don't just take our word for it, here is a testimonial from a past grad.
"Just wanted to take this opportunity to say a big thank you for organising and facilitating the Grad Program. The entire program has exceeded my expectations, and I honestly learnt so much and had such a great time throughout the last few months.
Coming into media as a complete newbie, the program has truly helped me fast-track my way into this fascinating world. And to be surrounded by enthusiastic and vibrant people has been such a blessing, and I will always be grateful for you guys." - Angelo, Media Activation Executive, Essence
Myth Busting! – Insights from recent Grads
We asked some of our recent graduates a few questions to help de-mystify the media industry and reveal what they wish they knew about what a career in media can be like.
You'll see right away the diversity in roles and areas across the group from what they studied and where their career has taken them in a few short years.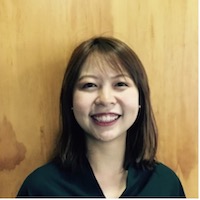 Joyce Tan
Current Title: Senior Investment Executive
Agency: Mindshare
Degree/Qualification: Bachelor of Commerce (Marketing, Communications and Media Studies)
Institution you studied at: Monash University
The one thing you wish you knew when you were a grad looking for your first role: That we don't actually shoot the ads you see on TV! Pivot tables and Excel will also become your best friend (you'll pick this up along the way so don't fret). The first few months of media may seem overwhelming as there's so many channels and media systems to get across, but take it in your stride and enjoy each step of the learning journey!
---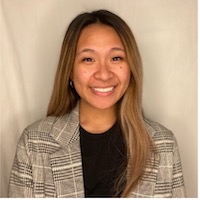 Arabella Magno
Current Title: Client & Communications Associate Manager
Agency: Wavemaker
Degree/Qualification: Bachelor of Economics majoring in marketing & international business
Institution you studied at: UTS
The one thing you wish you knew when you were a grad looking for your first role: Media is more than just the news & TV, that's just the tip of the iceberg – there are so many moving parts to the media industry, it's a plethora of opportunity that keeps expanding. My favourite part of working for a media company is the people honestly – we know how to work, but we also know how to have fun!
---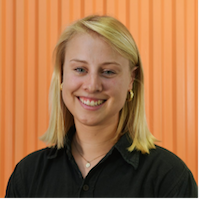 Laura Brady
Current Title: Group Client Director
Agency: Wavemaker
Degree/Qualification: Bachelor of Science Administration
Institution you studied at: University of Bath, UK
The one thing you wish you knew when you were a grad looking for your first role: The remit of a media agency is so much more than buying the traditional media channels such as TV, radio & social. My day job involves everything from improving the content on the client's website to launching huge sporting partnerships, as well as econometric modelling and creating specialist ecommerce strategies.
---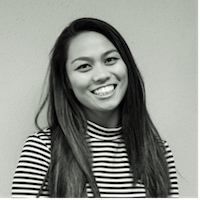 Rachel Andrada
Current Title: Strategy Manager
Agency: MediaCom
Degree/Qualification: Bachelor of Arts – Media
Institution you studied at: Macquarie University
The one thing you wish you knew when you were a grad looking for your first role: That you need to work in digital to get a leg up in media. I have been in traditional offline media for 6 years and the possibilities for my career growth have been endless. Understanding offline media has put me in a position to get a strong grounding in the principles of the marketing and media trading, without having studied marketing at uni. I now consider myself to be knowledgeable in the full picture of both traditional offline (which will always be relevant) and digital media (as traditional mediums have become digitised)
Now for the perks!
We've got loads of training resources, flexible work options, gym & retail discounts, heaps of bonus leave including extra Summer Days and birthdays off!
We've designed a super cool and convenient online portal to access and maximise all your benefits and perks in one place - perkSPACE!
Save loads of money on your fave brands
Get discounted private health cover
Browse recipes, sweat it out with free online workouts, and guided meditation
Get expert financial wellbeing tips
And so much more!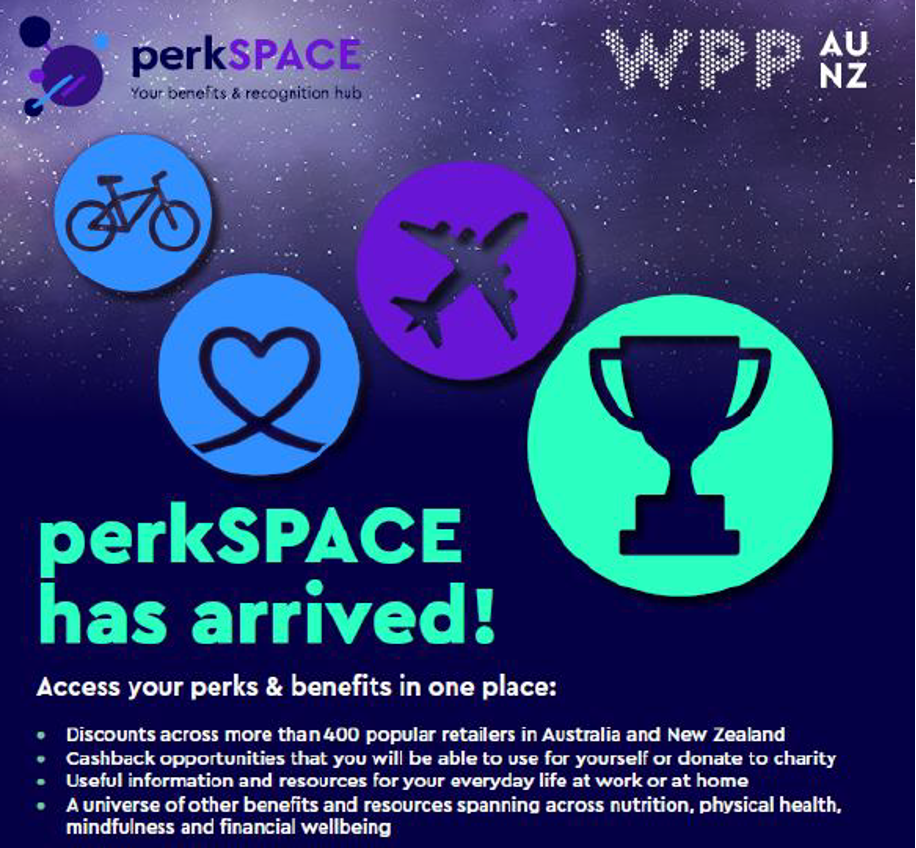 Your Learning Journey
GroupM
---
The GroupM Graduate Program will provide you with a solid fix on media fundamentals in just a few short months.
The training content covers media theory and exercises, so there will be plenty of chances for you to practice, thus giving you every opportunity to succeed.
Made up of three main branches, the programme combines work experience, learning training sessions, and a group project. These three aspects fit together to give you a unique experience which is sure to fully immerse you in the industry.
As you move through and gain more experiences, we'll provide you with continuous learning in the form of training courses, e-learning modules, and workshops.
A snapshot of what the next 6 years could look like
1-2 years
Potential roles: Assistant/Co-ordinator
Skills developed:
Understanding categories and competitive activity by assisting in the preparation of competitive reports.
Attention to detail skills by checking data, supplying material instructions, and tracking and validating that campaigns have appeared correctly.
Understanding the media and building relationships with the media by attending media owner presentations.
Some training courses you may have access to:
Time Management
Programmatic 101
Tools Training
2-4 years
Potential roles: Executive
Skills developed:
Media buying across multiple channels.
Time management skills while working to client deadlines.
People supervision skills while managing an assistant.
Relationship building by starting to manage a client.
Some training courses you may have access to:
Trusted Relationships
Presenting with Confidence
60:60 Creativity.
3-5 years
Potential roles: Senior Executive/ Assistant Manager
Skills developed:
Coaching and mentoring the junior team members.
Learn how to develop integrated media plans.
Accuracy by ensuring plans are executed correctly.
Develop strong relationships with media, tech and client partners.
Executing budget management for all campaigns.
Some training courses you may have access to:
Performance Management
Coaching on the Go
Financial and Commercial Acumen
4-6 years
Potential roles: Manager
Skills developed:
Take full management responsibility of execs and assistants in your team.
Have an opinion on which channels will drive the most success for each brief.
Oversee execs to ensure campaigns are executed properly.
Be the main client contact leading communications everyday.
Lead forecasting and budget control.
Some training courses you may have access to:
Ignite Leadership
Blockchain Basics
Wellbeing in the Workplace