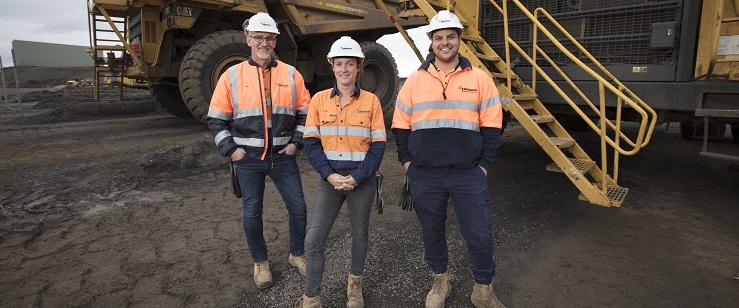 Our Graduates
Hanson Australia
---
What do we look for in a graduate?
Hanson graduates are strong team players, have an inquisitive nature and willingness to learn. They're customer- focussed, with good analytical skills and don't mind getting their hands dirty.
We are seeking recent graduates, with a well-rounded background and demonstrated competencies in communication, organisation and planning.
To join us, you should want to:
Grow – Be a life-long learner
Results – Join a great team with a willingness to take ownership over your business area
Opportunity – Take advantage of new ideas, roles and initiatives when they arise
We'll make it happen – Solve problems with common sense, creativity and a 'can-do' attitude
Previous graduates
Some of our past graduates have taken on roles in concrete plant and quarry management, sales, risk, logistics and more. The MDP will help you find your strengths within the business and place you into a role suitable for you.
Graduate testimonials
Sam 
Completed Management Development Program in 2018 and is now working as an Operations Accounting Analyst.
"My time spent on Hanson's Management Development Program has played a pivotal role in my career to date. I had access to tailored learning and development opportunities, business experiences and projects. As a grad, I rotated between various functions including accounting, commercial, logistics and operations. In addition, I was also invited to attend Hanson's annual 4-day Emerging Leaders Program, which involved daily leadership workshops, team building and key insights from senior leadership. I believe that this approach clearly demonstrates Hanson's commitment to developing its people and future leaders."
---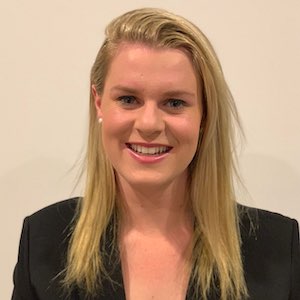 Jess 
Currently on Management Development Program in Victoria.
"Hanson are seen by the industry as the leaders of management and development programs, this is why I choose Hanson. The opportunity to be submerged into such a diverse and dynamic company maximises your exposure to incredible opportunities. It is the support and passion of those that surround you within Hanson that generates the excitement of working in such an exhilarating industry each and every day"
---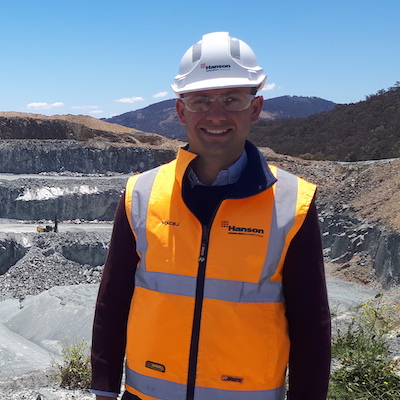 Maciej 
Completed Management Development Program in 2011 and is now working as a Country South Area Manager.
"I have had a great journey with Hanson so far, and it all started on the Management Development Program. I did my two years as a graduate spending time working in both Concrete and Quarries while getting some exposure to various other functions and departments. I then took on a Quarry Production and Logistics role in Karratha in WA during the mining boom, before going over to Heidelberg Head Office in Germany where I started as an Analyst and then moved into Project management. Almost 9 years down the track and I have moved back to Australia, based in Canberra, as the Eastern region Country South Area Manager. A lot of exciting travel with Hanson that has come with a lot of great work and personal life experiences"
---
Matt
"I chose to join Hanson as I saw the company as not only a national, but global leader in the construction materials industry. The Management Development Program has provided me with a structured pathway to my career with exposure to all functional areas of the business such as concrete and quarrying operations, commercial and logistics. I have been provided with a range of external and internal training and development programs, business experiences and projects to work on alongside senior leaders in the business.
The strength of the Hanson MDP program is that it is designed to get you, as a graduate, hands on experience in the business from day one. Throughout the two years of the program, I felt like each day I was a member of not just the local operation, but the wider business. I was empowered with the ability to make a real impact on business performance. The time spent in the program has been fundamental in assisting me in settling into my new role as a Business Analyst in the region."