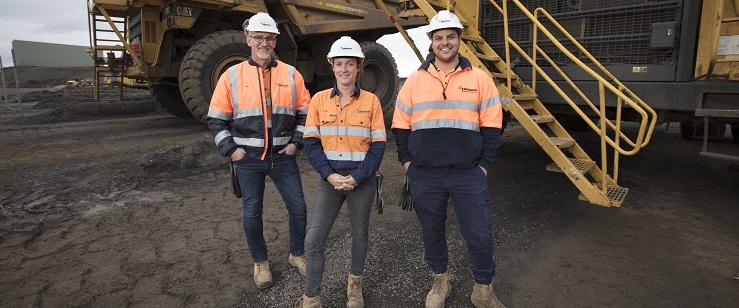 Why Hanson?
Hanson Australia
---
We offer more than just a job
Hanson's Management Development Program will equip you with an in-depth understanding of our business and the leadership, technical and people skills you'll need as a future business leader.
Real responsibilities, straight away
From day one, you will be working alongside managers and employees in challenging and diverse roles that make a real contribution to our business outcomes.
Long term career path
The Management Development Program is only the first step in what could be a fulfilling career at Hanson; within two years, you are likely to be one of our frontline leaders managing a part of our business. We have several hundred business units across Australia and Overseas that are open to our employees.
Continued training and development
Hanson hires people with a view to retaining and developing them for the long term. That's why throughout your career, your development will include a combination of on-the-job experiences, as well as frequent best-in-class training and educational programs.
Great working environment
Hanson is a reputable company with a fast-paced, entrepreneurial approach. Your colleagues will be motivated and encourage you to take the lead whenever possible. It's the perfect environment for young professionals who want to prove their potential as future leaders.