Gender

Holden
---
The change starts now
We've taken a good honest look at ourselves, and in the next five years, we're focusing squarely on our road toward gender parity. That means creating a workplace in which women are supported, empowered and encouraged to not only succeed, but to define for themselves exactly what success looks like – in our offices, labs, workshops, plants and dealerships.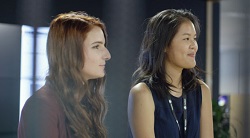 We're for women
When it comes to gender parity, the facts speak for themselves. Women remain shamefully under-represented in Australian workplaces, and if we're honest, that includes Holden – but we're changing this. 
We're for men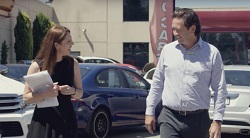 It's no secret that the automotive industry has traditionally been dominated by men. Today, our Holden workforce is far more forward-looking and modern, but many issues remain. At Holden, we're aiming to bring all male employees of Holden on a journey of understanding about gender equality that leaves them asking, 'How can I too step up, beside women, in their fight for equality?' rather than leaving them asking, 'What about me? What about my career? 
A better workplace for everyone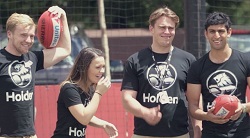 Let's be clear: this isn't about 'men versus women' or 'us' against 'them' –and we're definitely not leaving anyone behind. We have the opportunity now to become a workforce that sets new benchmarks in our industry when it comes to male role models for equality. So no matter if you're single, a partner, a spouse, a carer, or a parent, we'll provide a workplace that helps you live your best life. Flexible work arrangements are available and actively encouraged, because everyone should have the opportunity to be the primary carer, if that's what your family needs.
Here's what we're doing:
Getting rid of the gender pay gap
It's unfair, it's unethical, and it's not who we are. That's why we have explicit policies and processes in place to ensure equity across job roles.
Women in leadership
We're already opening up new opportunities for women at senior levels. GM's CEO, Mary Barra – a globally influential role model – is a constant reminder that breaking barriers is everyone's responsibility.
Zero tolerance on domestic violence
We'll support victims of domestic violence, and provide education and assistance to both men and women.
Women in sport
We're supporting our great Magpies in the Women's league, the inspirational Collingwood netball team and some grass roots community organisations