LGBT+

Holden
---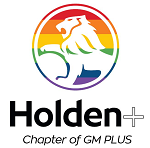 Holden Plus
Holden Plus provides an important link between our LGBT+ employees and Holden's leadership, identifying opportunities, generating ideas and delivering practical initiatives which will enhance inclusion for our LGBT+ employees and build stronger links between Holden and the community.
We're official partners of the Sydney Gay and Lesbian Mardi Gras!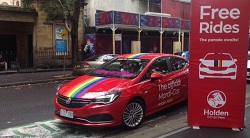 Our motorcade of unmissable rainbow Colorado's led the parade carrying official Mardi Gras Ambassadors, while our fleet of Astra Mardi Cars took to the streets offering free rides to the biggest party of the year and treating revellers to some car karaoke! Our sponsorship certainly captures people's attention and it gives us the chance to publicly reinforce our values.
Here's what we're doing:
Diversity at all levels to reflect our customers and communities
Provide counsel on strategies that will strengthen our business and align those strategies with our dealerships to support engagements with their local LGBT+ communities.
Show respect and champion inclusion
Internally, we collaborate with a one-team approach to promote a work environment focused on safety, diversity and inclusion. Externally, we work to inspire brand passion and loyalty by openly embracing our unique cultures as a growth opportunity and to promote proactive education that increases engagement in with our LGBT+ communities.
Fair and adaptable work practices which drive inclusion
Cultivate the essential ingredients that will help us to become a work environment where the best LGBT+ talent thrives and where we create the best products and experiences, that drive the innovations to grow our business.