Indigenous programs

Honeywell
---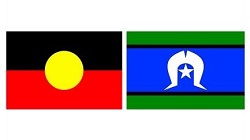 Aboriginal and Torres Strait Islanders
Honeywell is committed to a diverse and inclusive workforce, which aligns to our goal of exceeding our customers' expectations. We encourage those who identify as Aboriginal or Torres Strait Islander to apply to take part in our graduate program. There are plenty of opportunities for learning and development in a company that makes a difference to the world in which we live.
Honeywell has initiated an Indigenous Procurement Policy (IPP) program in line with the Australian Government's Indigenous Procurement Policy, introduced in July 2015. Honeywell has launched a Reconciliation Action Plan (RAP) and is committed to working towards a more diverse and inclusive workplace, particularly for those who identify as Aboriginal and or Torres Strait Islander.
Honeywell Pacific has an Indigenous Participation Program team comprising representatives from the leadership team, human resources, supply chain, employees and managers from various parts of the business, including our early careers employees. We have been involved in sponsoring an Indigenous student through the Aurora program, and have been involved in various STEM camps including Engineering Aid Australia (New South Wales and Western Australia), SPARK (Queensland and Victoria) as well as VIEWS (Victoria).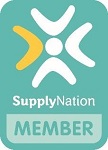 We are a proud member of Supply Nation and aim to increase our supplier spend with Aboriginal and Torres Strait Islander businesses. Supply Nation's Chief Executive Officer, Ms Laura Berry, said "we are delighted to welcome Honeywell into the Supply Nation program and look forward to working with them to develop their supplier diversity footprint in Australia".
Enhancing our Aboriginal and Torres Strait Islander engagement through employment and suppliers will assist Honeywell to achieve our goals and to help improve outcomes in the wider community.