Aboriginal and Torres Strait Islander (AUS)

IBM
---
IBM acknowledges Aboriginal and Torres Strait Island peoples as the Traditional Custodians of our lands.
We pay our respects to their Elders past, present and emerging.
We thank them for upholding the cultures and traditions of Australia's First Peoples.
The goal of IBMs Aboriginal and Torres Strait Islander strategy is to close the gap between employment outcomes and opportunities for this community and those of other Australians. We aim to raise participation rates, provide cultural education and ensure we have a work environment where IBMers are proud to be of Aboriginal/Torres Strait Islander heritage.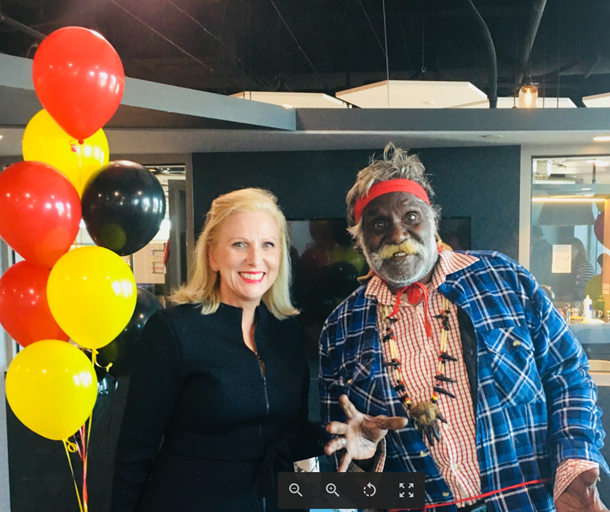 Celebrating NAIDOC Week
Every year IBM celebrates NAIDOC week in different locations around Australia. At our 2018 events IBMers learned about the history of NAIDOC week and heard from didgeridoo players Phil Cunningham or Uncle Gnarnayarrahe about their life stories and how the didgeridoo is made and played. Aboriginal caterers provided delicious Aboriginal inspired food including kangaroo pies, barramundi pies, lemon myrtle cheesecake and crocodile green curry tarts – with many of the St Leonards IBMers declaring it the Best. Catering. Ever!
All events supported the Aboriginal Literacy Foundation – with IBMers donating over 500 books for children in remote Northern Territory communities.