IBM is not defined by what we make, but by the difference we make in the world. Our innovation isn't only technical - IBM was one of the first companies in the world to have Environmental Policies, Diversity Policies & Recycling Policies. We understand that responsible and ethical conduct is the best way to grow as an organisation, as a community, and as citizens of Australia and New Zealand.
IBM has been a leader in Corporate Social Responsibility (CSR) for over 100 years. We have embedded corporate responsibility in our business strategy, values and management systems. Our contributions target critical societal issues and leverage our employees' talent and expertise, as well as our technologies.
IBM's strategic business priorities are tightly aligned with our social responsibility efforts. Both are focused on making the systems that facilitate life — such as water, energy, food, and transportation — more efficient, accessible and sustainable. Because we have so methodically aligned our service efforts to our areas of business expertise, we are able to engage longer and more meaningfully — including efforts to improve education, healthcare, disaster response, water and food, jobs and economic growth, and urbanisation.
Why we do it
Corporate responsibility enables IBM to provide greater value to all our stakeholders worldwide while delivering shareholder value. It helps attract and retain the best and brightest employees who seek careers in a company distinguished by outstanding Corporate Responsibility practices. Our strong record also provides a competitive edge with clients, and helps us gain admission to new markets.
How we do it
Our operations are based on strong ethics and values that define all our decisions and actions worldwide:
We lead in environmental practices, developing innovative technologies to minimise our own potential impact, and in solutions to help clients achieve efficiencies in their own operations.
We leverage IBM technology and expertise, together with the expertise of partners, to create community programs addressing societal needs in areas such as literacy, health care, and the environment – and we scale them worldwide.
We ensure that the suppliers throughout our supply chain adopt ethical business practices.
Corporate Services Corp
A triple benefit: communities have their problems solved, IBMers receive leadership training and development and IBM develops new markets and global leaders. Since its launch in 2008, the Corporate Service Corps (CSC) program has contributed over 3000 participants on over 275 teams to nearly 40 countries around the world, delivering over $70 million in market value consulting on over 1000 projects.
Red Cross Blood Service
We are strong supporters of blood donation, regularly contributing through our Red25 corporate program and supporting the 2018 Missing Type Campaign. Our relationship with the Red Cross Blood Service started in 2012 and remains strong.
EVENTS
A big pillar of our CSR is engaging with young people. We host a number of workshops and initiatives across ANZ where we engage with young people – both high school and university level students – through mentoring, skills workshops and networking opportunities.
Make a Difference Day (MADD)
The mission of MADD is to work and engage with students. Combining our skills with IBM technologies and resources we hope to help students bridge the gap between traditional education and entering the workforce by being ready for 21st century STEM and other careers.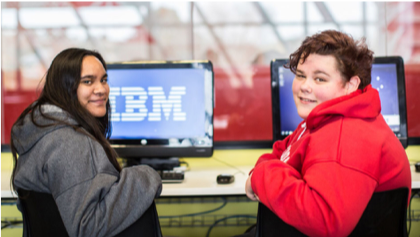 P-Tech (Ballarat)
Our P-Tech initiative partners with Federation University in Ballarat to help provide local young adults with the skills to succeed. Students will be supported by industry mentors as they work towards a science, technology, engineering, math-related advanced diploma in addition to their senior secondary qualifications.
Femme in STEM
Our annual free FEMME in STEM events are specially designed by women in STEM for women in STEM. Our aim for the session is to engage with young women across different academic backgrounds by inviting them into our offices for a half day program with the key activity being an Agile methodology activity. Whilst this event is targeted at women, we encourage anyone to participate.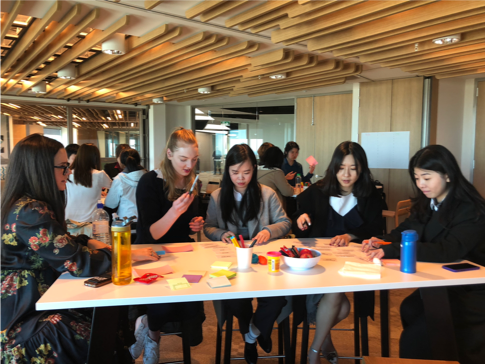 We also have a number of in-house office events, including our Graduate Program Information Evenings held in Melbourne and Sydney annually around May. Hope to see you at one of our next events!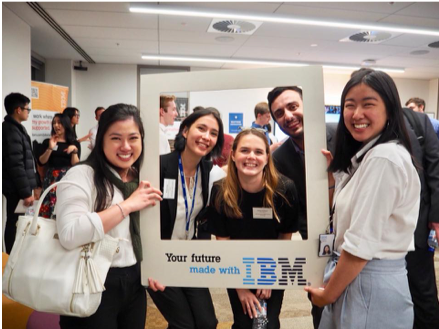 ---