LGBT+ Support

IBM
---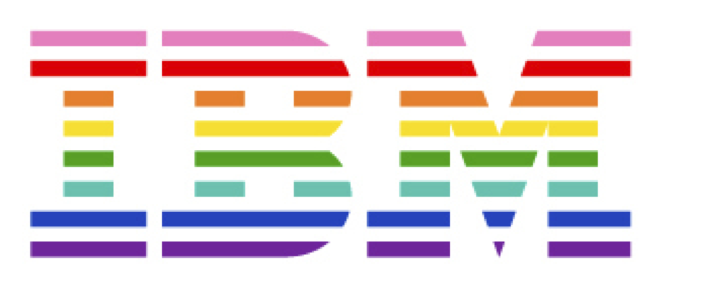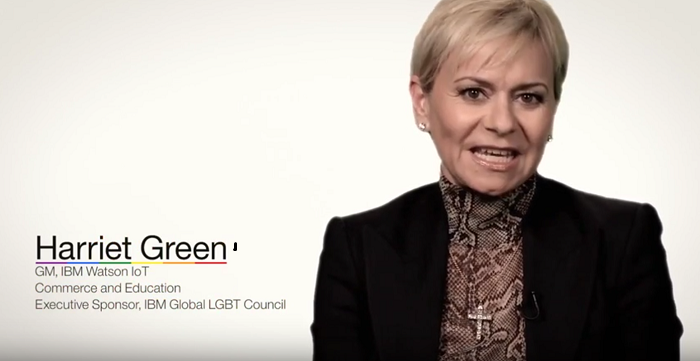 Watch one of our leaders Harriet Green's LGBT+ speech by clicking the above photo.
At IBM, inclusion has always been part of our culture, aligning with the deeply-held personal and corporate values we all share IBMers. We have a lot to be proud of, with advocates and leaders within IBM continuing to act as leading voices in the push for diversity and inclusion across our communities.
Our policy of inclusion goes beyond employment practices and protections to celebrate the diversity of our workforce. As a company, we understand that to attract the best talent from around the world, we have to create and nurture a culture where employees can bring their authentic selves to work every day. This culture is critical to our ability to drive world leading progress and innovation.
IBM has and will continue to participate in high-profile debates over discriminatory policy measures across the world. We joined American Express, Google and 11 other global companies in September 2015, for example, to launch the first business-led coalition to support LGBT+ inclusion around the world.
The rainbow logo was introduced in 2017 as a new symbol to represent IBM's ongoing push for diversity, acceptance, inclusion and equal opportunity. The rainbow is recognized worldwide as the symbol of LGBT+ equality, and IBM is proud to fuse it with the emblem that has represented our company for more than four decades. This is a demonstration of IBM's continuing efforts to advance and influence non-discrimination workplace policies consistent with basic human rights.
Locally, IBM was one of the first corporate leaders to appeal to the Australian Prime Minister to legislate for marriage equality, ensuring full and equal legal status for the relationships of all Australians. This support was carried through by the illumination of the sky signage of the Sydney office in the rainbow logo as a public show of support for diversity, equality and inclusion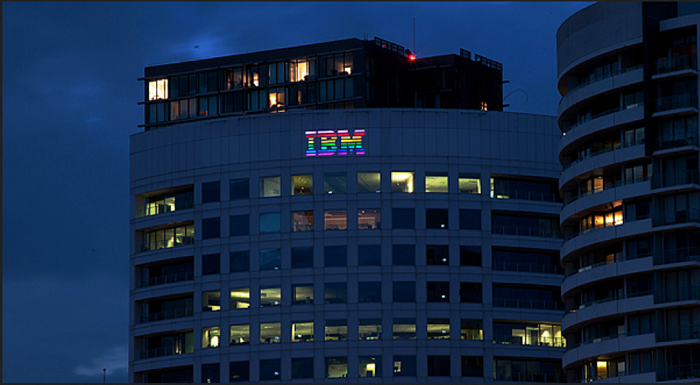 Pride Month is an opportunity for all IBMers to celebrate and appreciate the sweeping impact that LGBT+ individuals, advocates and allies have had on our global history. June was chosen in recognition of the riots held by members of the LGBT+ community against a police raid at the Stonewall Inn in New York City on June 28, 1969 – an event that helped pave the way for LGBT+ rights. In 2018 local Pride Month celebrations included the creation of a Rainbow Banner in our Ballarat office.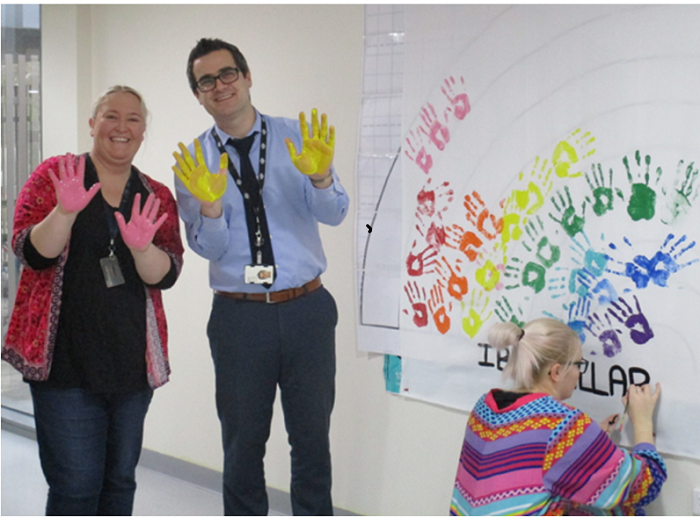 To help accelerate progress, IBM launched a new global program in 2018 called Out Role Models - featuring employees nominated for proven leadership and ongoing work to inspire and support others within IBM's LGBT+ community.
Our local Eagle (Employee Alliance for LGBT+ Empowerment) Business Resource Group develops and support LGBT+ employer / employee best practices and ensure that IBM continues to represent a talented and diverse workforce.
IBM also offer the LGBT+ Ally Championship Practitioner Badge which can be earned by allies who are aligned with and within the LGBT+ community and have demonstrated a level of volunteer efforts and advocacy representation which support IBM's diversity, talent, and business priorities. Allies actively advocate through actions and activities to create a supportive, inclusive culture.
IBMers are incredibly proud of our company's long-standing commitment to equality. We will continue promoting and defending LGBT rights around the world. And we will also continue to foster and grow a shared corporate culture in which global diversity – including diversity of thought – remains central to our company and its values.