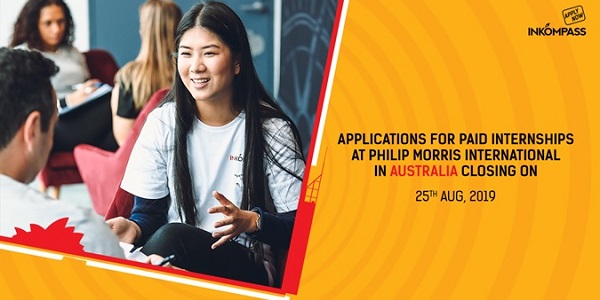 Our Internship Program
INKOMPASS
---
Are you looking for real work experience? Our internships are hands on. You will perform real tasks in real business situations. We encourage students from a wide range of academic disciplines to apply. Our internships run for 6 weeks, full time, from 6 January 2020- 14 February 2020. In addition, you will need to be available to attend an assessment centre on 24th or 25th of September 2019. You will be involved in the department's day-to-day activities, as well as working on specific team based projects. The INKOMPASS program will then continue to support your personal development throughout your next year of study, with successful students being invited back for a second summer placement in 2021. The INKOMPASS program is your primary passport to apply for a permanent role as part of our Graduate Program.
An internship at PMI will give you real work experience right from the start. You will also get:
direct experience working with managers;
the chance to work in an exciting international business environment;
accountability for project deliverables; and
the opportunity to see whether a career with us is right for you.