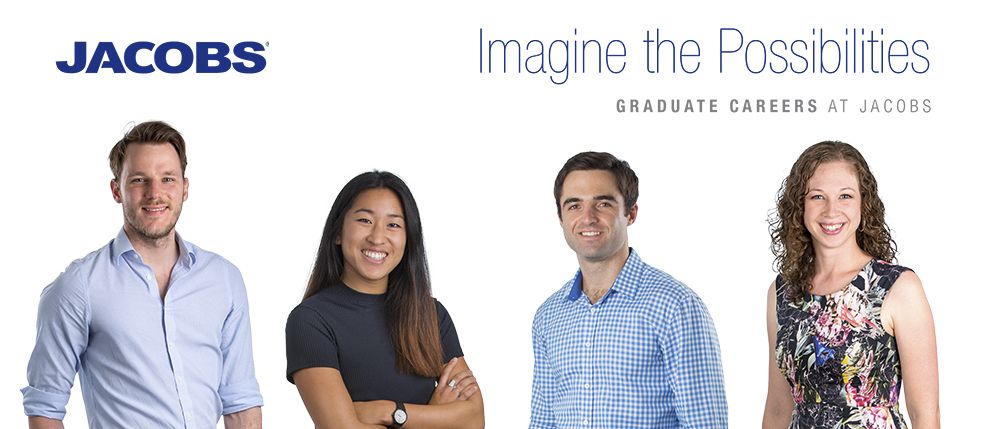 Our Graduate Program
Jacobs
Jacobs Graduates are well supported with professional and personal development programs in place to ensure you have the opportunity to be the best you can be. You will be part of the Jacobs Future Network which is a global program designed for early career professionals. The employee-led network helps members see the opportunities available at Jacobs, feel connected to the company and their global colleagues, gain exposure to leaders, and helps you to shape and fulfil your career aspirations.
Jacobs' Graduate Program runs for up to 5 years and is designed to equip graduates to become exceptional consultants. Graduates will learn about our organisation, business operations, project management and teamwork, at the same time as developing their business and consulting skills. The Program is designed to develop a core set of professional competencies in graduates of all disciplines through varied work-based experience and on the job learning which is linked to, and supported by, a process of accreditation and recognition for professional achievement.
All graduates, irrespective of discipline, are expected to attain their relevant professional accreditation through the Program either through an existing industry accreditation body or through an equivalent internal company process. Accreditation marks the successful completion of the Program by a graduate and formally recognises that the graduate has acquired and demonstrated through practical application in their work the core competencies which comprise the Program.
Imagine the Possibilities.