Jemena/Zinfra Graduate Programs & Internships
Our Group consists of energy infrastructure company Jemena and asset service delivery company Zinfra.
Jemena has been providing safe, secure, and reliable energy to Australians for more than 100 years and Zinfra is a leading delivery partner to the utility infrastructure sector providing a comprehensive range of engineering, project management, construction, operations and maintenance services. Our group delivers essential energy via our infrastructure to more than 1.8 million familie…
View more Jemena/Zinfra has no active opportunities at the moment.
See who's currently hiring with our Job Search!
Search for jobs
Our Group consists of energy infrastructure company Jemena and asset service delivery company Zinfra.
Jemena has been providing safe, secure, and reliable energy to Australians for more than 100 years and Zinfra is a leading delivery partner to the utility infrastructure sector providing a comprehensive range of engineering, project management, construction, operations and maintenance services. Our group delivers essential energy via our infrastructure to more than 1.8 million families and businesses, we manage more than $11.5 billion in assets, and we employ more than 2,600 people.
With a footprint spanning across Australia, each year we partner with, sponsor, and donate to a range of not-for-profit and community organisations that support people living in the communities where we operate.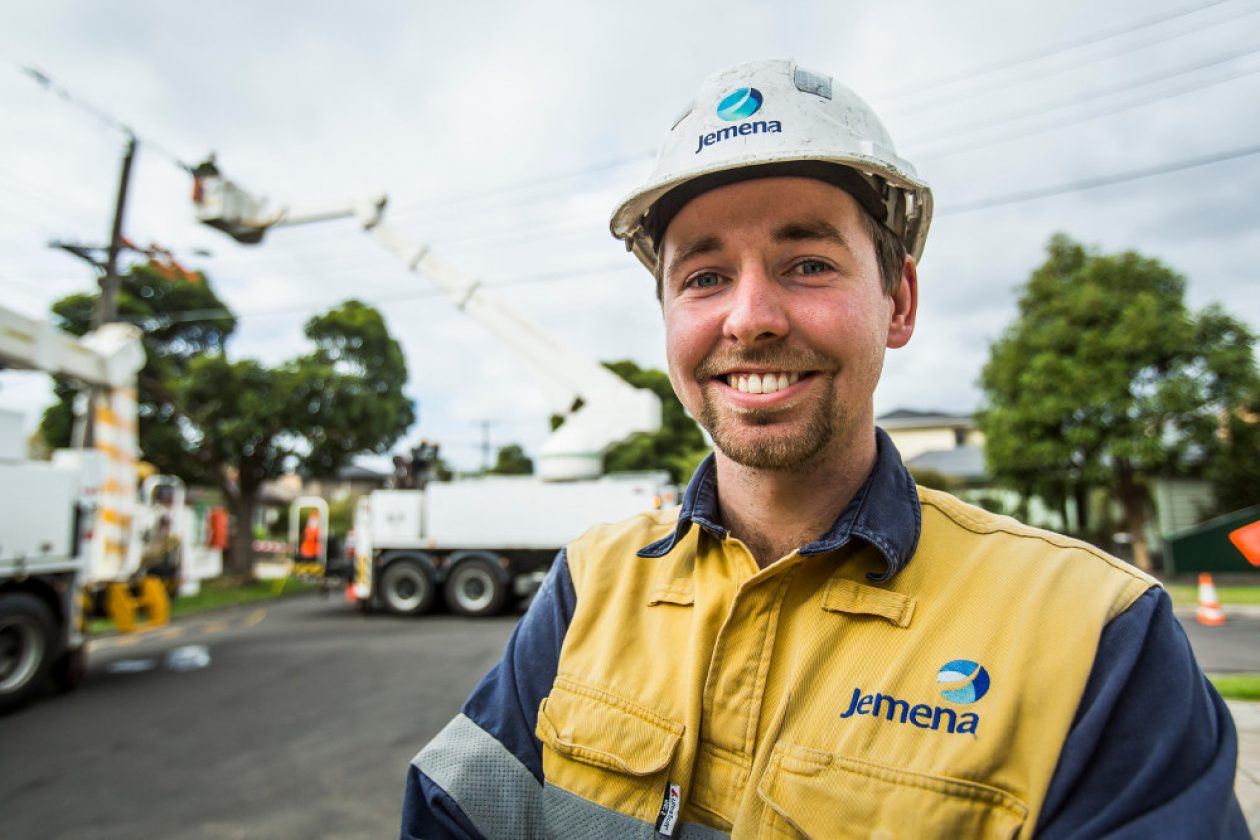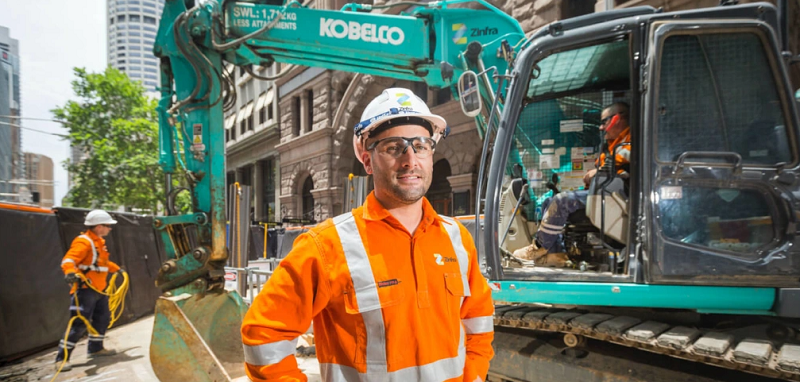 Do you want to kick off your career with an exciting role playing a part in the energy transition to net-zero? And in a business positioned to be a key player in our low carbon future?
If so, our graduate program may be for you! Our Group, which consists of energy infrastructure company Jemena and asset service delivery company Zinfra, is looking for graduates eager to join Australia's dynamic energy sector and who can shape our transformation towards our net-zero future.
Our Benefits
Our people enjoy a friendly, supportive working environment where a healthy work-life balance is encouraged and promoted. We support the health and safety of our employees by offering flexible working hours and a number of workplace health and wellbeing programs and a range of employee benefits. View the list of employee benefits below, or view the PDF flyer.  
Health & Wellbeing
Thrive, Here for you: Thrive is a 24/7 holistic confidential service to help you achieve your work and personal wellbeing goals. The services include wellbeing coaching, nutritional, financial and legal advice, as well as short-term counselling. All services are delivered by qualified professionals at no cost to you or your immediate family members.
Wellbeing Resources: We offer you a range of online resources to help you take care of your wellbeing in a truly holistic way. Resources include videos, self-assessments, factsheets, and lots more to support you to look after yourself and others.
Flu Vaccinations: We offer free flu vaccinations in the lead up to winter. Protect yourself and others including vulnerable members of our community by getting vaccinated annually.
Fitness Passport: Access to over 1300 gyms and pools in VIC, NSW, QLD & SA. Membership sign up is available as Single or Family.
Health Insurance: Access to an ongoing 9% discount on Flexible Corporate Health Cover that makes it easier for you to get the most from your extras and choose the level of hospital cover.
Optical:    Access to our Corporate Club offers with Specsavers which include bulk billed eye tests and additional savings on frames and lenses.
Supporting Families
Superannuation: Superannuation continues to be paid during any unpaid period of parental leave for the first 12 months.
Paid parental leave: We pay fourteen weeks parental leave for the primary carer or 28 weeks at half pay. Paid parental leave can be taken within the first 24-months following birth, adoption or legal guardianship. You will have no minimum service requirement to access parental leave if you are a permanent employee.
Partner Leave: Partners of the primary carer can take two weeks paid leave plus an additional five days personal leave at the time of birth, adoption or legal guardianship.
Our Community
Volunteering Leave: Apply for a full day or two half days of paid leave per annum for supported volunteering.
Workplace Giving: Make a pre-tax donation to a variety of charity organisations.
Finance
Group Salary Continuance: Income Protection insurance that protects you against loss of income in the event you cannot work for an extended period of time due to illness or injury.
Education Assistance: Apply for financial assistance and/or time-off work to undertake courses of approved study.
Salary Sacrifice: Make additional superannuation contributions by deducting from either after-tax pay or from pre-tax pay (salary sacrifice) to a nominated fund for compulsory contributions.
Novated Leasing: Take out a novated lease on a car of choice and the cost of the lease can be salary sacrificed providing income tax and GST savings.
Purchase
Computers: Access to Lenovo PC products and accessories directly from Lenovo at discounted prices.
Software: Access to the full Microsoft Office suite for your home personal computer for FREE.
Samsung: Access to a range of deals and offers across the Samsung store.
Travel: Access to discounted offers with our travel partners including airlines and car rental.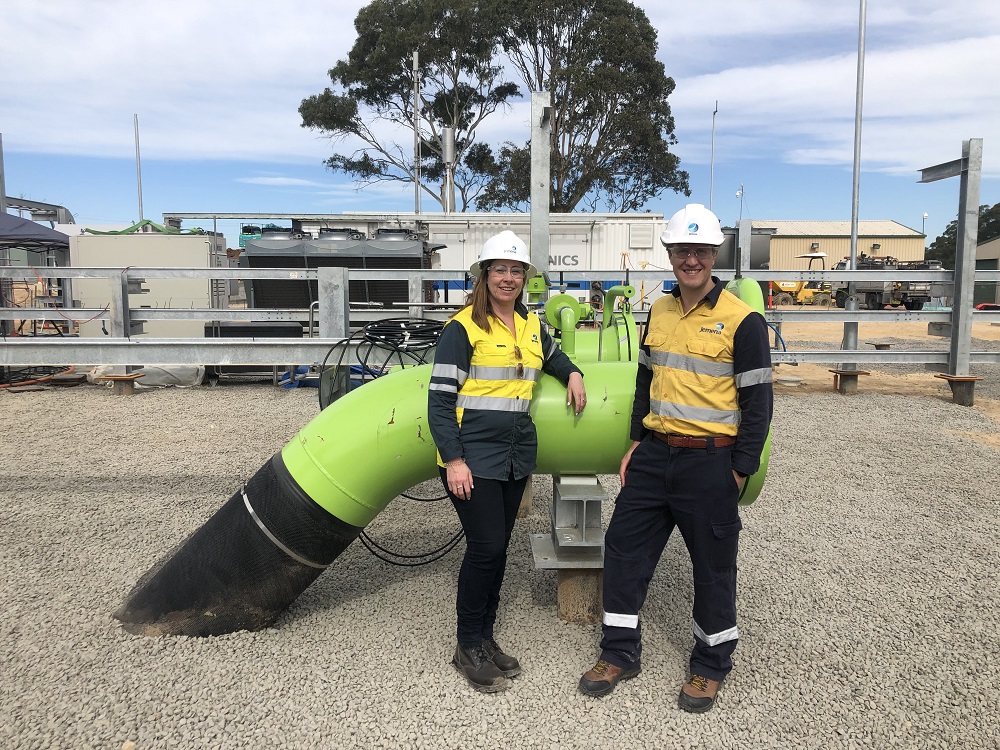 The Group Graduate Program is designed to identify, select and develop talented individuals who can make a difference to our organisation. The two-year program is a component of our 'growing talent internally' approach. Throughout the program, graduates will broaden their skills, knowledge, and competencies within their discipline and areas of interest while receiving structured development, ongoing learning, mentoring and networking.
Job Rotations:
Graduates rotate through four distinct roles, each lasting six months and increasing in responsibility over time, but crucially exposing them to multiple opportunities for development and grounding the program in skill acquisition.
Development Program: 
To complement on the job learning, our graduates will complete a formal Development Program. The program provides an opportunity for graduates to develop their knowledge of our industry, while also developing skills to set them up for the rest of their careers. As part of the program graduates will complete modules in the following areas: 
Business/Financial Acumen  
Foundations of Leadership Skills & Brand Building  
Digital Transformation 
The Future of Energy & Renewables 
Each semester will have specific learning outcomes that each graduate will need to achieve, including building relationships across the Group, working together to solve issues and presenting information to demonstrate understanding.  
We believe the topics that are covered in each of the semesters will set our graduates up with the knowledge they need to be successful, not only in their placements but their future careers.  
Buddy and Mentor Support:
You'll have the support and guidance of a mentor, a year two graduate and will be able to tap into the network of alumni graduates as well. 
Where is the program based?
That depends. We have more than 15 CBD and regional offices across Australia. The majority of our corporate team is based at our Head Office in Melbourne's CBD when not working remotely.
Depending on the type of role a graduate applies for, they may be based at one of our many locations across the country including our corporate offices in Sydney and Melbourne, or one of our many regional locations across the country. Location details will be included in each individual job advertisement.   
How many graduate positions are available and in what areas of the business are they?
The number of graduate positions available varies from one year to the next. As an example, we took on eight graduates in 2022. Disciplines that typically feature in our graduate program include Finance, Digital, Corporate Affairs, Human Resources and Engineering (mechanical, electrical, chemical and civil). For more information on the graduate roles available this year, please visit our Careers page – Jemena / Zinfra.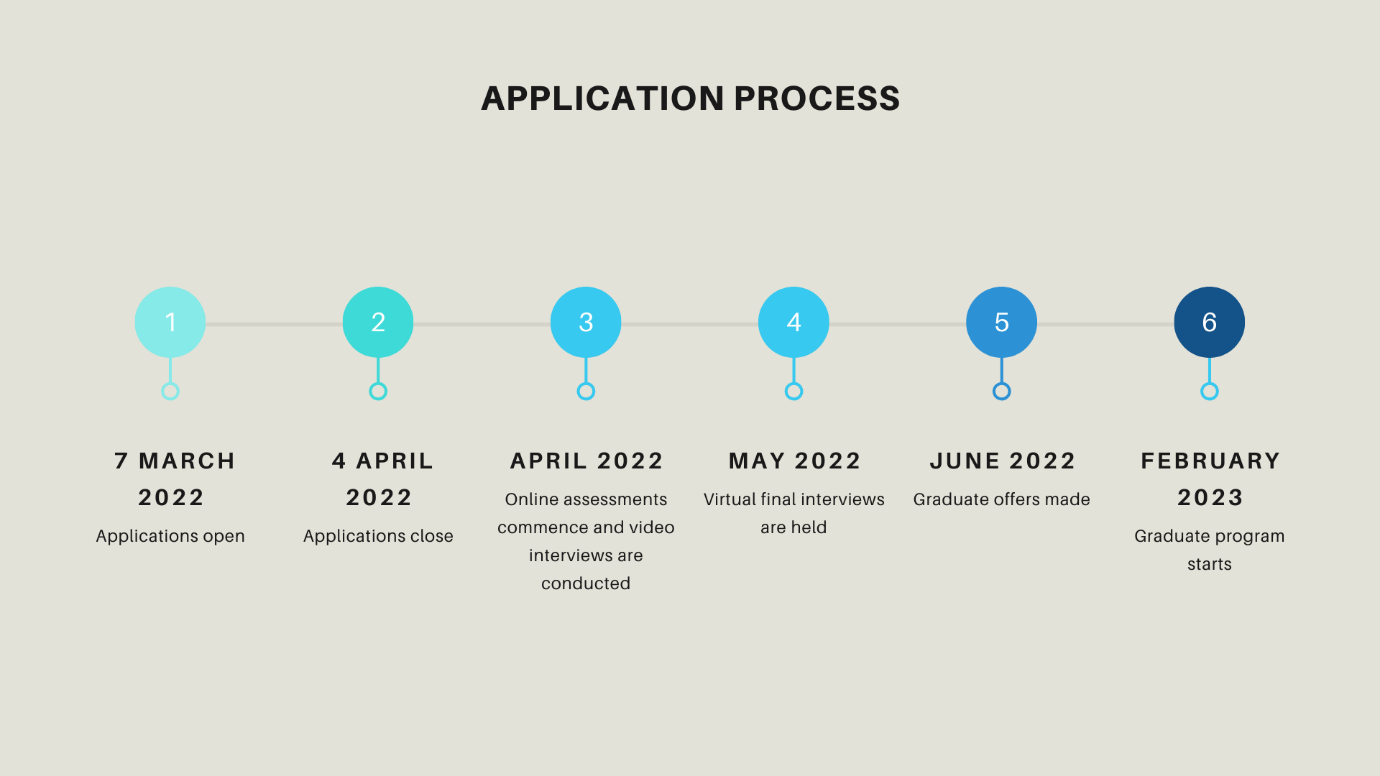 When does the graduate program start?
February 2023.
Will late applications be accepted?
Applications cannot be accepted after the closing date.
How will interviews work in the current environment?
Some activities may happen virtually, but we will keep you updated every step of the way. Our application process and timeline are outlined below.
What happens when the program finishes?
We aim to retain great talent and we work with you to explore your options towards the end of the program. 
What is the eligibility criteria?
To be eligible for our Graduate Program, you must:
be an Australian or New Zealand citizen or an Australian permanent resident on the date of application
have completed undergraduate or postgraduate studies in the last three years
be available to commence our full-time two-year graduate program in February 2023
have a credit average across university results
upload your proof of working rights and a copy of your academic transcript as part of the application process. 
Jemena has a strong diversity and inclusion program and supports a healthy work/life balance. We encourage applicants from a range of backgrounds including applicants who may require support or adjustments. If you're an applicant with a disability and require adjustments to the recruitment and selection process, or require an alternative format to the application process, please contact our recruitment team at [email protected].
Learn more about diversity and inclusion at our Group. 
Got more questions?
Join our graduate webinar for more information on our 2023 program and hear from our Group leaders and current graduates. 
Date: Tuesday 22 March 2022
Time: 12.00pm
Register your interest here.
Once you register, make sure you double click the attachment in your email confirmation and save the event in your calendar.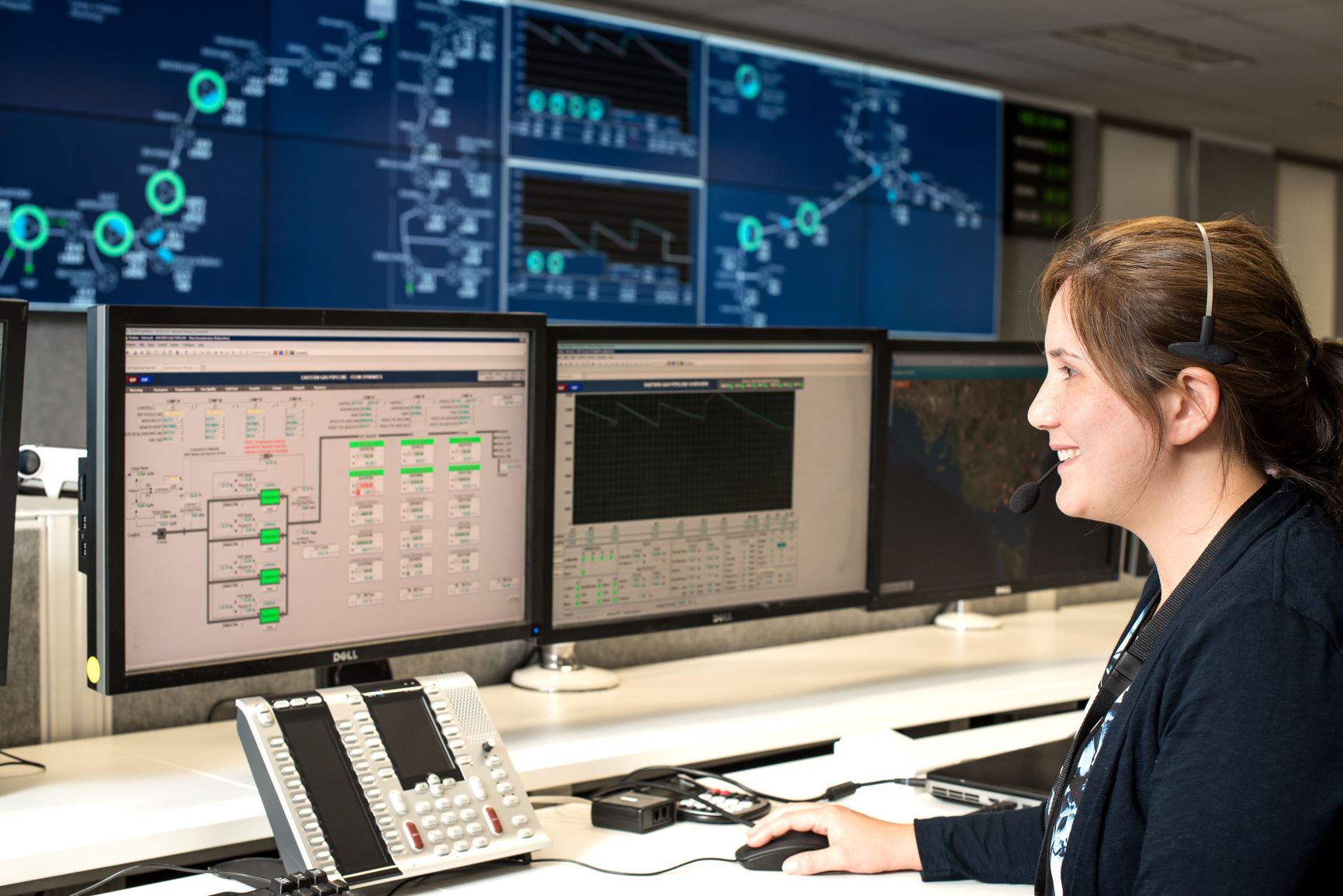 Cadetships are a great way to incorporate practical, real-life learning into theoretical studies during university. It provides for a more holistic experience for students and therefore develops strong prospects that can eventually progress into our graduate program. We typically go to market in August and have students commence with us during their summer breaks.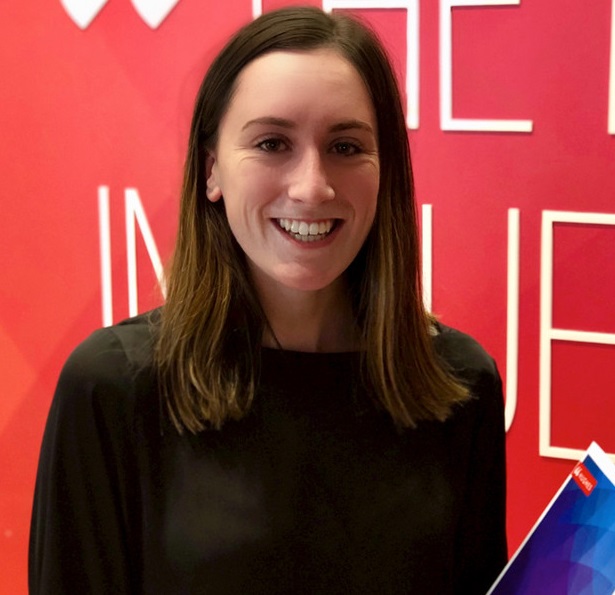 Hannah Mawby – Corporate Affairs & Marketing Graduate
University of Adelaide
"Rotating through Jemena's graduate program has been both challenging and rewarding, providing an exciting and invaluable insight into the energy industry.
The program's emphasis on training and education has been instrumental in developing my understanding of the energy industry, while the support and guidance from my managers and the broader business have equipped me with the skills needed to succeed as a future communications and marketing professional.
Unlike other entry roles, the program allows  grads to rotate through different business units and work with other teams, which has exposed me to a broad range of people and perspectives, provided opportunities to collaborate on complex matters and diversified my overall skill set and understanding of the business.
Overall, the best part of the graduate program has been the level of exposure and opportunities afforded to the grads since day one. I have found that if a project piques your interest, even if it is not directly related to your role, your managers and mentors will go above and beyond to get you involved, which has led me to explore a range of interests and work outside of my immediate rotations. To have these opportunities so early on in my career has been fantastic and led me to work on some really exciting projects with great outcomes." 
---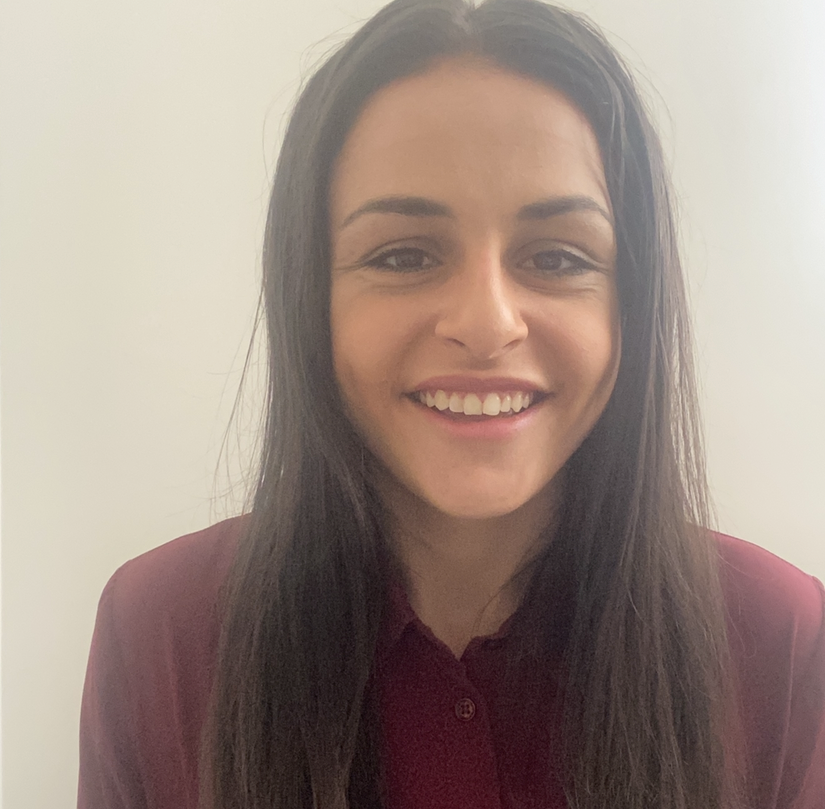 Amanda Abdel-Nour - Finance Graduate
RMIT University
"The Graduate Program at Jemena has provided me with a great opportunity to consolidate and enhance my learning, to draw on the experience of various teams and to apply myself to a diverse range of tasks from which I have been able to broaden my skill set and explore my interests. 
In my role as a Finance Graduate, I have completed two rotations so far, both of which have offered very different perspectives. 
In the first rotation, I was provided with a balance of general and specific training to understand the financial reporting and budgeting process and its application within the business. The rotation was complemented with detailed information sessions with the finance teams I wasn't scheduled to undertake a rotation with, which meant I still had the chance to learn about their job functions and to expand my network in conjunction with completing the scheduled two year program.  
The second rotation offered an agile learning approach as it led me to look into the details of the industry. Every day brought along different business scenarios, which meant that I was constantly expanding on my technical skills, developing my ability to approach a challenge from many perspectives and absorbing new ways of working. 
The program structure has best positioned me to connect and learn of the vast wealth of knowledge within the business and in comparison to when I first started, I definitely have more of an understanding as to what area in accounting I want to develop my career in."  
---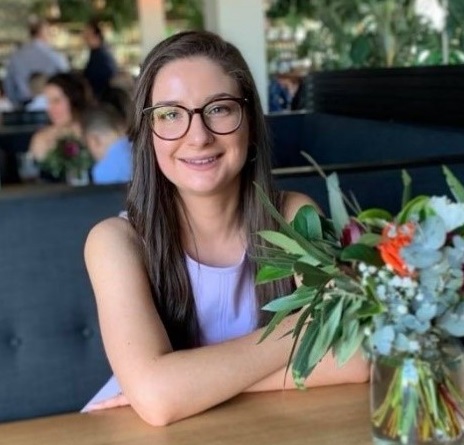 Sarah Papas – Data & Analytics Graduate
Deakin University
"After a year of the graduate program, my experience so far has exceeded my expectations and I'm so grateful for all the opportunities that I've had throughout the program. I began the first of four rotations in the analytics team where I was placed on a project and had the opportunity to learn what it is like to be a data engineer, while my second rotation was in data architecture. Twelve months into the program and not only have I learnt so much about each role, but have also seen the benefits of understanding how teams function and work together within Jemena. 
I have realised that even though one of the rotations may not be your end goal, it is still useful to undertake, be in their shoes, and understand the broader picture. I was surprised with the opportunities I have gotten outside of each rotation such as working alongside my manager and GM to help create the Data Literacy Program and present this to large groups around the business. Everyone has been so nice and welcoming and I am very excited to start my last two rotations in data science and business information/data warehousing, being mentored by experts in these fields."