King & Wood Mallesons Graduate Programs & Internships
As a leading international law firm headquartered in Asia and recognised as one of the world's most innovative law firms, we offer a different perspective to commercial thinking and the client experience.
The world's leading organisations turn to us to unlock opportunities and deliver smart, considered, and confident advice. With 30 offices across Asia, Europe, North America and the Middle East we are strategically positioned on the ground in the world's growth markets and…
View more
The King & Wood Mallesons Global Virtual Experience Program (VEP) has been developed on the highly-regarded InsideSherpa platform, that lets you, regardless of what level of study you are, learn what it's really like to work on game-changing commercial transactions.
Pursuing a career in commercial law? Wondered how to navigate deals and challenging litigation that span multiple jurisdictions?
Overview
Recognised as one of the world's most innovative law firms, King & Wood Mallesons offers a different perspective to commercial thinking and the client experience. We have almost 3000 lawyers in 28 locations around the world working with clients to help them understand local challenges, navigate through regional complexity, and to find commercial solutions that deliver a competitive advantage for our clients.
As a leading international law firm headquartered in Asia, we help clients to open doors and unlock opportunities as they look to Asian markets to unleash their full potential.  Combining an unrivalled depth of expertise and breadth of relationships in our core markets, we are connecting Asia to the world, and the world to Asia.
We take a partnership approach in working with clients, focusing not just on what they want, but how they want it. Always pushing the boundaries of what can be achieved, we are reshaping the legal market and challenging our clients to think differently about what a law firm can be.
To find out more about our practice groups and sectors please click here.
Our Clients
Our clients range from a mix of global financial and corporate powerhouses through to the new industry-makers and all levels of government (some for over 200 years).
We are the only law firm able to practice Chinese, Hong Kong, Australian, English, US and a significant range of European laws under one integrated legal brand.
The King & Wood Mallesons network extends across the following regions:
Asia Pacific (Australia, Mainland China including Hong Kong, Japan, Singapore)
Europe
Middle East
North America 
The global network is strategically positioned in the world's growth markets and financial centres, we're on the ground where you need us most.
We offer:
Culture of innovation, collaboration and high performance.
Multiple career pathways where you can shape your future.
World-class training and coaching to unleash your full potential.
High impact work for the world's leading organisations.
Relationships that last a lifetime.
We believe we have a responsibility as a top tier law firm to use our mastery of the law for the lasting prosperity of our clients, people and communities. We apply our unique legal and commercial skills, our relationships and resources, to shape some of the big issues in our world.
Climate & Sustainability
A core value for KWM is to grow our business sustainably and responsibly and leave a positive impact. Our strategy is focused on reducing our emissions and improve our sustainability, learning deeply about the topic of climate change (using science as our base) and demonstrating leadership on climate matters.
Diversity & Inclusion
Our people need to be as diverse as our international client base so that in working closely with our clients, we deliver a service that responds to and reflects their different needs and cultures. We define this as diversity and inclusion - an integral part of our overall business strategy. Our aim is to provide a broad, inclusive and open environment in which our people are fully supported to bring their whole selves and pass that on to their clients.
Our Community Impact
We deploy our expertise, networks and resources to create a sustained, long-term and significant impact for the communities in which we work and operate. We inspire & empower all of our people to work together to create a more just society and to address the structural and major justice challenges of our time.
With us, you will play a key role in shaping the future of the firm and we invest heavily in development to support you in fulfilling your greatest potential.
Your Learning and Development
At KWM, we believe in giving our people trust and autonomy, but you are supported every step of the way with world class training, coaching and hands on experience.
KWM's market leading Graduate Experience Program is designed to positively enhance your graduate learning experience. It is aligned with the firm's strategic priorities and will provide you with the knowledge and skills you need for professional and personal growth.
Our graduates are critical to the success and evolution of our business. You will be offered a unique training experience with multiple rotations and a bespoke comprehensive learning and development program. We invest heavily in learning and development to support you in fulfilling your potential.
As part of the Graduate Experience Program, we also offer a Practical Legal Training (PLT) course with the College of Law to our Australian Law Graduates, ensuring that you meet the requirements for admission to legal practice.
Innovation is at the heart of our growth mindset
Our graduates participate in a wide range legal tech training to build digital literacy and be future-ready. See some of the ways our graduates augment their legal expertise and enhance the client experience by watching the video below.
Graduate Experience Program
We offer a unique future-focused experience and invest heavily in your development to support you throughout your journey.
Most of our graduates are recruited from our clerkship cohort. Our graduate program consists of three six-month rotations.
What you will receive:
Meaningful work covering a wide range of practice areas
Client contact and an in-depth understanding of how they operate in a commercial and regulatory environment
The opportunity to work as part of a team with a range of partners, senior associates and solicitors
A practical understanding of areas of our legal practice
Training in the latest legal technology.
We offer multiple levels of support and facilitate the frequent provision of feedback throughout the graduate program. Each graduate has a supervising partner, development coach and buddy per rotation. You will receive formal informal feedback throughout the graduate program and the People and Development Graduate Team also act as a support network throughout the program.
The program also promotes and supports the mobility of our people by giving you the opportunity to apply to go on exchange in one of our interstate or overseas offices or undertake a client or pro bono secondment. Through these opportunities, you can access greater on-the-job experience and create a positive impact.
Seasonal Clerkship Program
Clerkships are a great way for students to experience the firm. Successful completion of the clerkship program is a deciding factor in determining graduate offers.
Our clerkships will give you a clear picture of what it's like to be a lawyer at King & Wood Mallesons. You will get to know our people, our culture, practice areas, clients and more.
You will work in one or two different practice groups depending on the length of your clerkship. You will be allocated a supervisor in each of your practice groups and you'll work closely with the partners, senior associates and solicitors in that team. You will also participate in a clerkship innovation course which will provide you with fundamental learning on the LegalTech KWM uses. It's a hands-on role so you won't just be watching from the sidelines.
"The Clerkship more than exceeded my expectations!  Whether it be through the buddy initiative, P&D catchups, and team efforts, I felt engaged and connected with my cohort and enjoyed every aspect of my experience. I am really excited about the prospects of a career with KWM post-university!"
Georgia Weeden, 2021/22 Summer Clerk, Sydney
"My team has been outstanding. I have felt constantly supported and trusted. The team has been a huge influence as to why I want to begin my career at KWM"
Dominic Lee, 2021 Summer Clerkship, Melbourne
If you are in the early stages of your law degree we have a program for you!
Insight Program
The KWM Insight Program will give you the opportunity to gain skills, confidence and knowledge into life at King & Wood Mallesons.
 
As part of Insight we will give you:
High level overview of how KWM is structured, the areas of law we practice in and the clients we work with.
An in-depth look into some of the matters our teams are working on.
Learn more about what innovation means at KWM and how we enhance the client experience using LegalTech.
A chance to meet some of our people and hear about their experiences as legal professionals.
Plus, exclusive insight into the clerkship recruitment process.
Who should apply?
The Insight program runs in Melbourne, Sydney, Brisbane and Perth. Applications are welcome from university students who are in their pre-penultimate year of their university degree.
Upon completion of the Insight Program you will have gained a solid understanding of a top-tier commercial law firm and gained exclusive insight into the recruitment process to help you feel prepared and confident when applying for clerkship positions. You will also become part of the Insight Program alumni.
First Nations Fellowship
The Fellowship was established in 2021 to wholistically support First Nations law students through the first year of law.  It aims to contribute towards increasing the representation of First Nations legal practitioners across the legal sector.
 
If successful, Fellows:
receive $2000 paid in 2 instalments directly to you to support your law studies;
network with our esteemed First Nations Fellowship Ambassadors via virtual career insights sessions. 
participate in structured mentoring sessions and optional shadowing experiences in KWM centres with dedicated KWM mentors;
access a dedicated online portal enabling the national cohort of Fellows to connect and provide peer support to one another;
become part of the KWM Community Impact Alumni Network on completion of the Fellowship, into which career related opportunities arising within KWM's ecosystem are continually fed.
Waiwa Mudena Program
Waiwa Mudena is a KWM initiative, designed with and for Aboriginal and Torres Strait Islander tertiary law students, delivered in partnership with a number of our valued clients and community partners.
Waiwa Mudena is a uniquely flexible, immersive work placement and professional skills development program, connecting aspiring First Nations legal practitioners with examples of various career pathways available across the legal profession.
It's the connection to our people that energises KWM Special Counsel Rebecca Slater - something that she has felt from her very first day with the firm.
It's the people that she works with who drive and energise Juliana Jorissen. Hear from Juliana as she shares her KWM story.
Clerkship Profile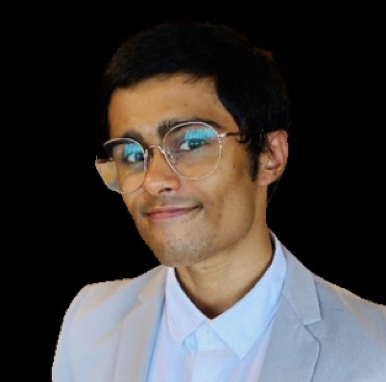 Rhian Mordaunt
Seasonal clerk intake 2021/2022, Sydney
Why did you choose King & Wood Mallesons?
I chose KWM because I wanted the opportunity to learn from the nation's best lawyers and work on interesting and complex matters. I also chose KWM because of its terrific community impact program, which would allow me to continue to give back the community whilst pursuing a career in commercial law. KWM's amazing workplace culture and commitment to diversity and inclusion also drew me to the firm.
What was the highlight of your clerkship?
The highlight of my clerkship was working on a presentation with the employment law team on the changes to workplace sexual harassment laws. This experience allowed me to collaborate with leading employment lawyers and consider how the law can be used to promote gender equality and ensure that everyone feels safe at work.
Can you think of a time when you contributed to creating a positive impact during your clerkship?
One of the highlights of the summer clerkship program was getting to participate in the pro bono initiative 'Talk Law,' a community legal education initiative which is delivered nationally targeting Year 10 students in areas with high migrant backgrounds and/or disadvantage. I created educational resources on young people's employment law rights. This allowed me to use my legal research and writing skills to create a positive impact on young people's lives.
---
Graduate Profile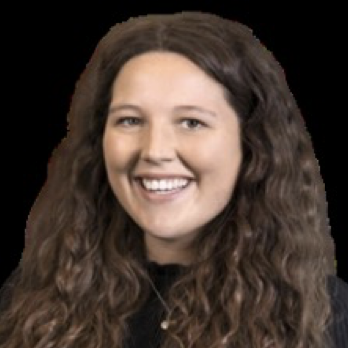 Britt Mashado
Graduate intake year: 2021
What kind of work did you complete during your graduate program?
The work I have done has varied based on my rotation and team. One thing that has been consistent is that I have had great responsibility from commencing – I have had a lot of client contact, been involved in strategic conversations and worked on many different matters. My day-to-day usually involves legal research, drafting, document review and advice work.
What kind of support did you receive as a graduate?
In addition to having the formal structure of an allocated partner, development coach and buddy, I found that every person in the firm has been very approachable and supportive. We have regular team coffees and both formal and informal feedback sessions. There is also a lot of support at the junior level, with so many people having been in our shoes only recently.
What is the culture like at KWM?
The culture at KWM is very down to earth – everyone is up for a chat and is so welcoming. There is a real mutual respect for each other's work and everyone is very eager to learn and pursue new things. It's also a very social place to work, with a lot of team and firmwide events.
Diversity & Inclusion

Diversity of thought, perspective and experience is critical to our business success.
Our people need to be as diverse as our international client base so that in working closely with our clients, we deliver a service that responds to and reflects their different needs and cultures. We define this as diversity and inclusion - an integral part of our overall business strategy. Our aim is to provide a broad, inclusive and open environment in which our people are fully supported to bring their whole selves and pass that on to their clients.
 
OUR DIVERSITY AND INCLUSION AGENDA
Advancing gender equality;
Strengthening our cultural intelligence and awareness;
Mainstreaming flexible and agile ways of working;
Increasing LGBTI inclusion;
Addressing the impacts of bias and stereotyping.
LGBTQI

Our LGBTI Inclusion Network at KWM (LINK) aims to further LGBTI inclusion by increasing awareness and LGBTI advocacy at KWM. LINK promotes inclusion, provides support, and strengthen the sense of community for out LGBTI colleagues and allies.  LINK is led by the LINK Leadership Group, who drive and maintain a strategic business plan.
LINK now represents nearly 29% of our total workforce and in recognition of our commitments we have previously been recognized with Silver and Bronze Employer Status by the Pride in Diversity AWEI benchmarking awards.
The KWM Scholarship and our multi-year partnership with The Pinnacle Foundation is a joint initiative of KWM Community Impact and LINK, KWM's LGBITQ+ Inclusion Network. The Scholarship supports a marginalised or disadvantaged LGBTIQ+ young adult to study law in Australia.
Gender Equality

Gender equality is one of our core priority areas in our Diversity, Inclusion & Wellbeing strategy, and is one of the firm's strategic business imperatives as part of our overall all business strategy to create a Great Place to Work and Grow. 
Our commitment to gender equality means deliberate and meaningful actions on a range of issues such as:
eliminating gender bias and stereotyping across all elements of the people experience such as recruitment, development and promotion;
addressing the impact of caring responsibilities that have traditionally fallen disproportionately on women;
mainstreaming flexible work practices for all so that we intentionally focus on driving an inclusive experience for everyone;
zero tolerance of gender-based harassment and discrimination, sexual harassment and bullying;
improving the use of diversity metrics and accountability around them; and
enabling and encouraging more open conversations led from the top
Our Gender Working Group, comprised of a cross section of male and female partners and senior management , drives progress against our gender partnership target to reach 35% female partners by 2022 and 40% by 2025 . Over the past year the Group has developed a comprehensive action plan which examines relevant systems and processes, leadership and behaviours, skills and capabilities which actively support gender equality. In addition, each centre hosts an active Gender Equality Network (gen-KWM) committee that meets regularly to develop programs and strengthen gender equality awareness and education.
Aboriginal and Torres Strait Islanders

Our Stretch Reconciliation Action Plan, launched in mid-2020 centres on has enabled us to refresh the way in which we collaborate, accelerate and drive our reconciliation efforts. Reflecting not only our commitment to reconciliation but doing what we can to empower Aboriginal and Torres Strait Islander peoples, communities and organisations, we have named this initiative our Reconciliation & Empowerment Project (R&E).
Our R&E Program, underpinned by our Stretch RAP, is designed to build on the reconciliation commitments we made through our RAP journey which commenced in 2016. Our R&E Project, driven through the work of our Leadership, Ambassadors and Working Groups, reflects our firm's values and demonstrates our desire to create a country where all people are deeply valued, have access to the support they need and have equal opportunities to flourish.
Community Impact is guided by a new 5 year strategy titled ʻStanding Strong & Tall Together'.  We recognise that how we work is as significant as the work itself. The development and commitment to genuine and trusted partnerships with community is the foundation of our work and is key to real change. Critically, we are guided in our work by our First Nations Youth Council and our Elders in Residence. In doing so, we centre the authority and leadership of community. With the privilege of receiving this legitimacy and direction comes our commitment to accountability and action.
Some of our programs include:
The KWM First Nations Fellowship