KPMG Graduate Programs & Internships
KPMG is a global network of professional firms providing Audit, Tax and Advisory services. KPMG China has 21 offices across 19 cities with around 12,000 partners and staff in mainland China, Hong Kong and Macau. KPMG has no active opportunities at the moment.
See who's currently hiring with our Job Search!
Search for jobs
KPMG is a global network of professional services firms providing Audit, Tax and Advisory services. We operate in 147 countries and territories and have more than 219,000 people working in member firms around the world. KPMG China is based in 23 offices across 21 cities with around 12,000 partners and staff in mainland China, Hong Kong and Macau. Working collaboratively across all these offices, KPMG China can deploy experienced professionals efficiently, wherever our client is located.
At KPMG, our purpose is to "Inspire Confidence and Empower Change", helping China to open its doors to the rest of the world and work with our clients to create the future. We have started transforming our business model with the opening of the KPMG Delivery Centre and the KPMG Ignition Centre which help us bring technology into everything we do allowing our professionals to focus on value-added work for clients.
KPMG combines our multi-disciplinary approach with deep, practical industry knowledge to help clients meet challenges and respond to opportunities.
Audit
Our Audit professionals are never short of exciting projects. Essentially, we make use of data and analytics to give clients our view on whether their financial statements are a 'true and fair' reflection of reality.
In this technology driven era, our digital auditors focus on transforming our current audit practice into a tech-enabled process that fully utilises our data and analytics capabilities which frees us up to focus on client relationships and added value.
Here's how we imagined KPMG Clara – our dynamic audit technology – might help one company join the dots.
KPMG Clara isn't just science fiction. We are already using this dynamic audit technology platform to help clients make better informed decisions. The future of dynamic audit has already arrived.
Tax
As a tax professional with KPMG, you will be joining a team that helps clients address critical business issues with the aid of data and analytics. From interpreting legislation to long-term planning and strategies, you will work collaboratively with clients and colleagues to think beyond the present, to see beyond borders and to achieve long—lasting success.
In Hong Kong we are running a 'Boarder Perspective Programme', where Tax graduate joiners have the chance to rotate in 3 of our tax groups and the KPMG Development Centre (KDC) to broaden their horizons.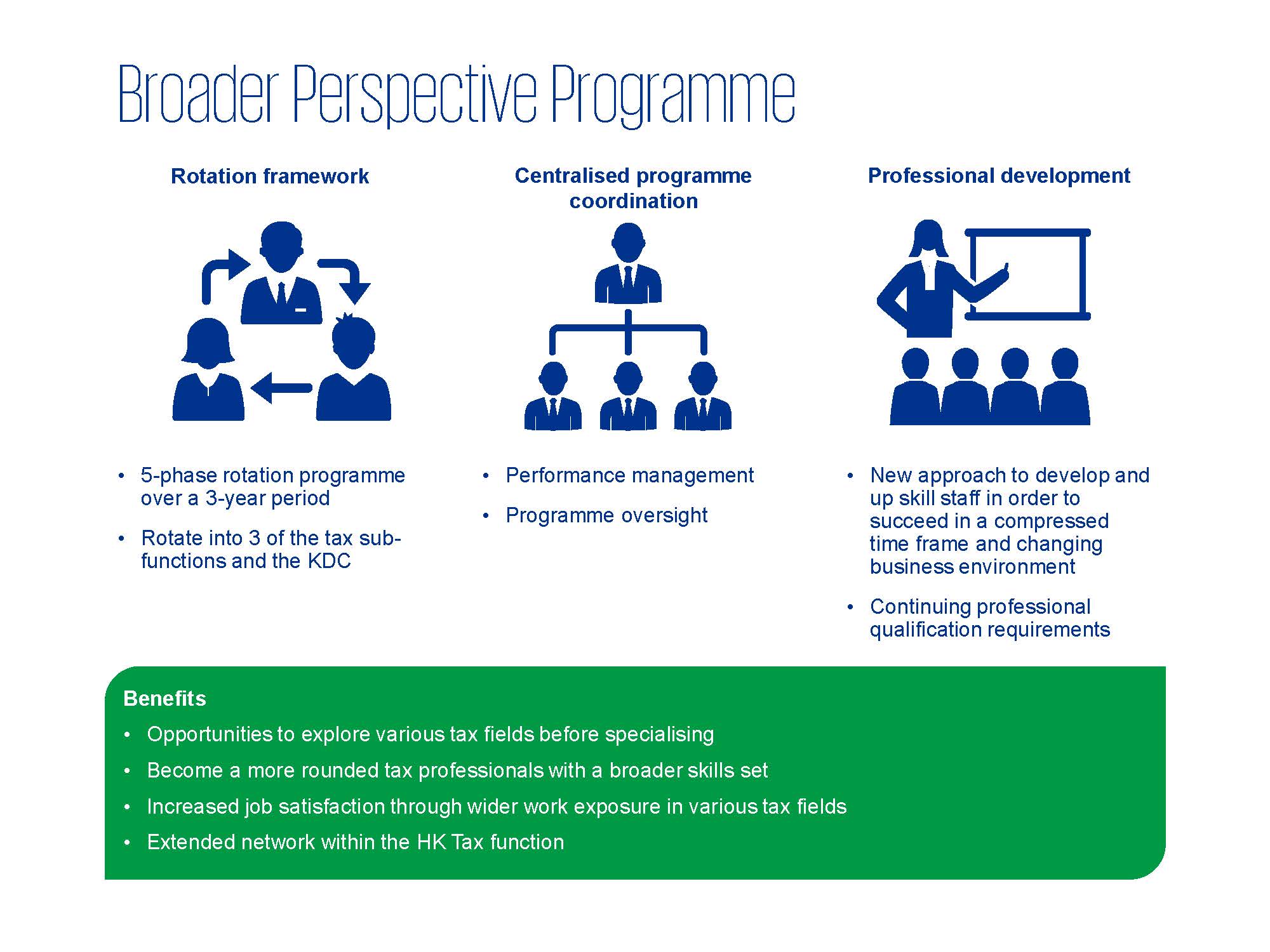 Advisory
With professional teams in management consulting, risk consulting, deal advisory and strategy, our advisory practice works with diverse clients, including government organisations and large financial corporations. When you join advisory, you will be part of a multi-disciplinary team delivering services that reflect the changing circumstances of our clients and the markets in which they operates.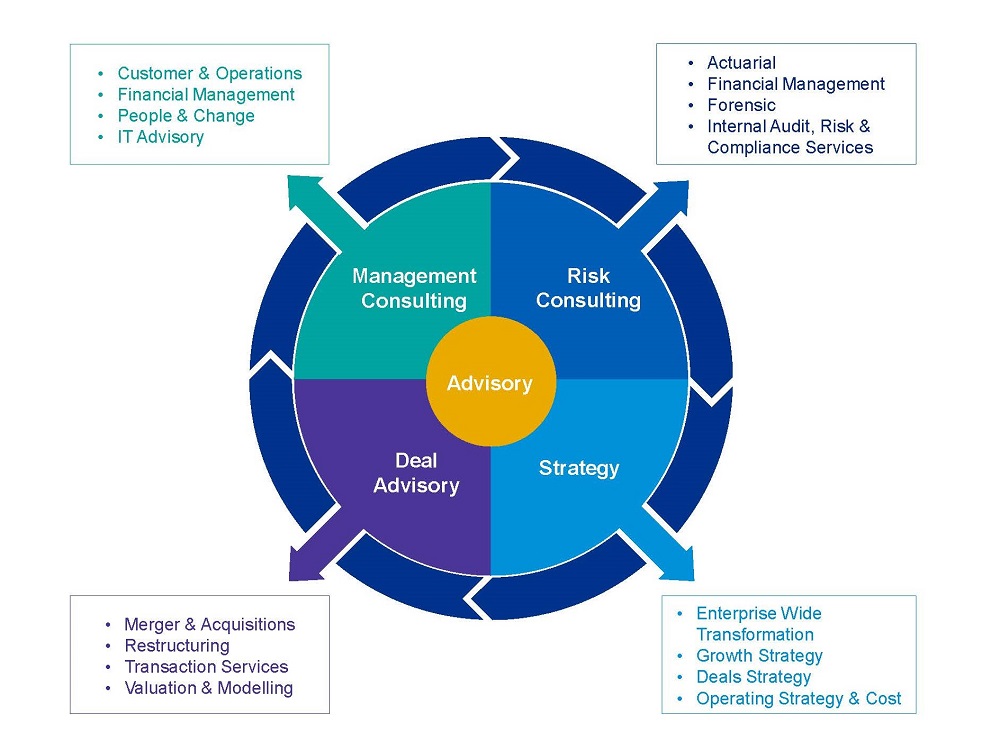 Join us as a graduate and, from early on, you'll have hands-on client responsibility and the support you need to develop a breadth of skills and experiences that will enable you to fulfil your potential. You can work across geographies, industries and take on highly challenging and ground-breaking projects. If you inspire confidence and want to make positive, lasting change for those around you, find out about our culture and the graduate programme we offer.
Joining KPMG means that you will become an integral part of a multi-disciplinary team to help our clients excel in the changing market environment. You will enjoy world class training and tailored career development to help fulfil your potential. You will also be motivated to learn new things every day and work with some of the best talent around the world. Our reputation as a leading professional service provider is reinforced by the wide range of awards KPMG has received over the years as the employer of choice, for our strong community involvement and our wealth of knowledge in the professional industries.
We look for top students who are passionate, committed and eager to succeed to join our graduate programme – all degree disciplines are welcome.
It is very important for you to choose a career that allows you to fulfil your potential and explore opportunities for advancement and promotion. As a student, it is never too early to start considering the opportunities available to you in your future career.
Internships are a great way to get an understanding of the world of work as they enable you to gain valuable working experience and attain professional training during your academic study, put you one step ahead of the rest. This real industry knowledge also helps you to identify what you want, so that you can get a better idea of how to map your career path.
How will I benefit from an internship?
KPMG's internship programme is organised to ensure that every student who joins us can gain intensive on-the-job experience during the period and get a real understanding of the industry. Interns will learn important professional skills and have the opportunity to determine what kind of work area suits them best. Necessary training courses will be provided before assigning our interns to an engagement. We will assign each intern a buddy who will answer any questions and explain how things work around the office. As an intern you are also assigned a mentor who will guide your career and provide feedback on your skills, learning and development.
The internship structure
In KPMG China, there are winter internships and summer internships open to you.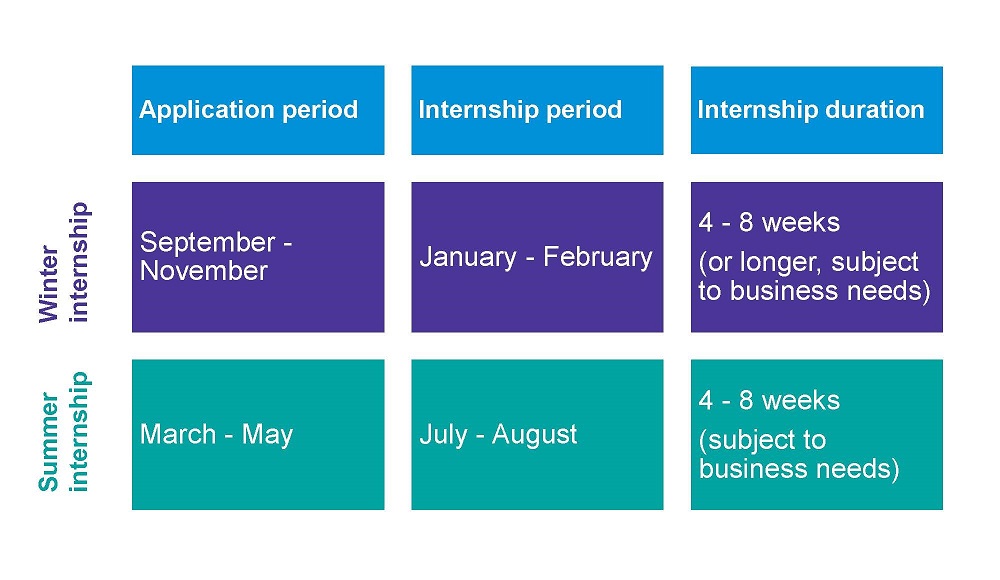 There are rumours that we only look for students with business or accountancy degrees. The truth is, we welcome students from all disciplines. A diverse group of people can deliver a well-rounded and unique perspective. If you are from Science, Technology, Engineering and Maths / Statistics (STEM) majors, then take a look and see how we can bring out the extraordinary in you.
Unleash your potential
At KPMG, we have a variety of functions and services where you can utilise your distinctive skillset. From IT Advisory services that provide quality assurance and business intelligence solutions, to Audit services where you can learn about new trends in eAudIT – the most advanced technology to bring KPMG's collective wisdom, industry knowledge, and technical skills to every client on every audit engagement, and apply your critical thinking skills to increase productivity. You can also apply your knowledge from biochemistry to solving problems from related industries.
We need students with academic backgrounds like yours to help us solve our clients' issues from a fresh new angle. Together, we can form a first-class team to empower change and deliver brilliant solutions and answers to complex questions.
Learn from the best
Our world class training and tailored career development can help you to adapt to our global and commercial environment. The conversion programme and exam support for non-business major students will help you to find a way to develop your skillset. Meanwhile, our exam support will help you to focus on getting your qualification at an early stage in your career. You will be motivated to learn new things every day and work with some of the best talent from around the globe.
Explore the world through our careers matrix. Our mobility programmes also mean that you'll have a world of opportunities both in China and overseas to keep you one step ahead. KPMG also has a clear and well-structured career plan for you, which recognises high performance throughout your journey. Also, if you are interested in other departments or wish to have experience in other services, you can transfer to other teams via rotation and support from the department. Opportunities waiting for those who are ready to take them!
At KPMG, we look for the best – the people who are not just ordinary, but have that something extra – and when you join us, you can be sure that we will help bring out the extraordinary in you. We understand that the skills, knowledge and capabilities of our people are central to our success. That's why we're fully committed to developing a continuous learning culture – one where every experience adds to your professional confidence and builds your individual career capital.
As a graduate, you have worked hard, taken responsibility for your learning and the rewards are plain for all to see. But that's not the end of your story. We know that your degree is just the beginning and we want to help you continue your learning journey. When you join us, you become part of the KPMG Academy, a programme dedicated to giving you the best possible start to your career.
Even if you didn't study an accountancy degree, our comprehensive conversion programme will equip you with all the technical knowledge and business skills you need to pursue an accountancy career. In fact, we'll support you as you learn everything you need to know to stay current in your professional knowledge and keep abreast of the changes in regulation and compliance as well as gaining a relevant professional qualification, where necessary.
Making the World a Better Place
Corporate Social Responsibility (CSR) at KPMG China is not just about philanthropy or community services, but how we engage our people, clients and the public at all levels to make a difference.
CSR is at the heart of KPMG's culture. We encourage our staff to work as a team, using their core competencies to lead and participate in different initiatives that address key social and environmental issues. We also mobilise our stakeholders in different sectors to work together to find solutions that can help create a bigger positive impact.
Our CSR activities help our people realise their potential and expose them to different life skills and world views. The volunteering opportunities we offer help make us an Employer of Choice, and reinforce our pledge to satisfy our people's career aspirations by equipping them with the ability, strength and willingness to play a key role in the ever-changing and constantly evolving global challenges.
At KPMG China, you are the ones who can make a positive difference. Through the wide range of CSR activities, we make meaningful contributions to the community. We also recognise the importance of difference, respect and equality as part of our ongoing commitment to diversity and inclusion.