KPMG Graduate Programs & Internships
KPMG is one of the 'Big Four' professional services firms. The five broad divisions that we specialise in are Audit Assurance & Risk Consulting, Management Consulting, Deals Tax & Legal, KPMG Enterprise and Innovation, Solutions & Ventures. We provide services to organisations across a wide range of industries, government, and not-for-profit sectors.

We operate in 147 countries and have more than 219,000 people working in our offices around the world. We have approximately 6,700 people, including over 400 partners, with offices around the country.

Our purpose is to inspire confidence and empower change and to be the clear choice for our people, clients and the public.
KPMG Tax Virtual Experience program is now live!
Past KPMG Graduate Hiring Statistics
If you're interested in working at KPMG, understanding when they have opened up applications for their graduate programs, graduate jobs and internships is helpful knowledge to have so you know when you might need to apply. Use the below information to see when KPMG hires graduates, but more importantly what graduate degree's and other student attributes they target for their jobs.
---
Job types
Internships (63%),

Graduate Jobs (37%),
Disciplines
Accounting (95%),

Administration (55%),

Actuary (58%),

Arts and Humanities (42%),

Aviation (8%),
Locations
Melbourne (63%),

Sydney (63%),

Brisbane (61%),

Hobart (55%),

Canberra (55%),
Work rights
New Zealand Citizen (100%),

Australian Citizen (100%),

Australian Permanent Resident (100%),

Australian Skilled Migration Visa (485) (53%),

Australian Bridging Visa (50%),

Australian Student Visa (34%),

Australian Working Visa (5%),
KPMG came into being in 1987, when a variety of accounting firms in London, Amsterdam and New York, came together in one of the 1980's largest 'mega-mergers'.
Nowadays, KPMG Australia is part of a global network which spans over 147 countries that provide advisory, enterprise, tax and auditing services to a wide range of industries, government departments and not for profits.
KPMG Australia is an employer that provides the opportunity to assist organisations ranging from mid-sized family businesses to blue-chip multinationals. KPMG enables you to help your clients solve complex challenges, steer change, disrupt sectors and grow. We are collaborative and innovative and deliver genuine, sustainable value to our clients.
No matter what your role is at KPMG, you are part of our Story and contribute towards our Story in your own unique way. You can shine as one of our extraordinary people, our clients will see a difference in us through the work you do, and the public will trust us because we, and that means you, have truly brought our Story to life.
Interested?
You can learn more about our different business groups and find out where a KPMG career could take you on our Career Choices page.
Please see below key dates for the 2021 Graduate Program and the 2020/21 Vacation Program applications:
Graduate & Vacation Program
Applications open on 22 February 2021
Applications close on 19 March 2021
KPMG Foundations Program
Applications open in early August 2020
The KPMG advantage
We'll support you with ongoing training, structured development programs and a dedicated mentor.
We'll offer you a career pathway that allows you to develop as fast as your ability allows.
Through our global network, we offer opportunities for overseas secondments.
Our Corporate Citizenship programs give you the opportunity to use your skills for the benefit of the wider community.
We like the real you.
There is no set type of person that succeeds at KPMG. Diversity of thought and experience are our greatest strengths. And attitude is every bit as important as ability.
Being a team player, having passion for what you do and a desire to continuously improve will take you far. If you love to learn and sincerely want to make an impact, you'll feel at home from day one.
Independent thinking is essential. We want graduates that can look at a problem from a variety of angles. You'll need to be prepared to challenge assumptions and bring new perspectives to our clients' businesses.
KPMG Perks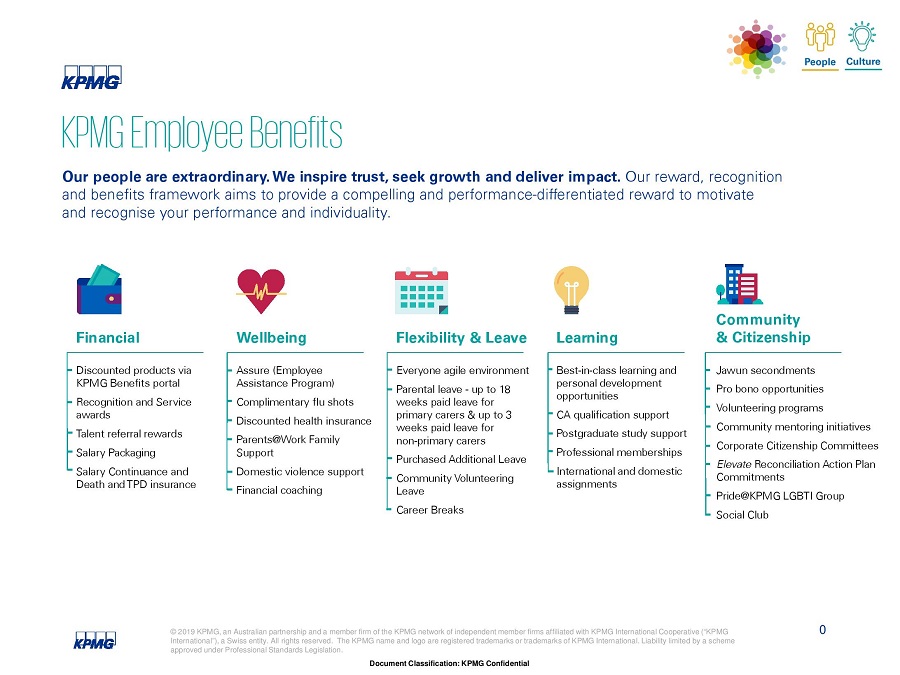 Vibe of the Place
One of our biggest points of difference that we are proud of is our culture, and you will hear this a lot within the office about why people choose to work at KPMG.
KPMG is committed to providing an environment which enables everyone to succeed – a safe space for our people to bring their whole selves to work – where inclusion is at the heart of our values. Our culture influences how we interact with our colleagues, clients and the broader community. We believe our diversity of thought, backgrounds and experiences strengthens relationships and delivers meaningful benefits to our people and clients. It also makes KPMG a vibrant and interesting place to work.
Underpinning our culture are our flexible work practices that enable you to work in a way that fits in with the life you want to live. There are opportunities for people to be part of employee resource groups and networks that support more inclusive workplaces for Aboriginal and Torres Strait Islander colleagues, LGBTIQ+ people, people from Culturally and Linguistically Diverse backgrounds, Women and People with Disabilities.
You can expect lots of challenging and diverse tasks, a structured learning pathway program, and plenty of opportunity to be involved in social events with your colleagues. We have beautiful offices around the country which advocate an 'everyone agile' environment, which means you have the ability to sit wherever you like to enjoy the view. This means you might sit with your team one day, or choose to sit amongst new people the next. You can also expect to dress for your day – some days you might have client meetings and you'll put on your fancy pants, and others you might choose to tone it down to be more business casual. When we say no two days are the same, it applies to the type of work you do, where you sit and what you might wear!
KPMG understands that every graduate is on their own unique journey. That's why our program has been designed to allow you to explore your strengths and abilities further.
At KPMG, we want you to discover the path that excites you most. After all, when you find a practice area you love, you'll reach your potential that much faster.
It goes without saying that we're looking for graduates who are passionate and curious – smart individuals who are seeking a challenging and rewarding career.
Here, you'll be part of an outstanding team working across a diverse client list. You'll be dealing with complex issues that will stretch your thinking and challenge you every day and you'll have opportunities to learn and grow unlike anywhere else.
When you join KPMG as a Graduate, you can expect to:
Be supported with ongoing training, structured development programs and a dedicated mentor and buddy.
Follow a career pathway that allows you to develop as fast as your ability allows.
Be a part of our global network that offers opportunities for overseas secondments.
Participate in our Corporate Citizenship programs, which give you the opportunity to use your skills for the benefit of the wider community.
Our Vacation Program is a 6-8 week program that allows you to experience day-to-day-life at KPMG. You can feel what it's like to be part of the team, working directly alongside our people.
Want an insider's view into the world of KPMG? As part of our Vacation Program, you'll discover first hand what's it like to join one of the world's leading professional services firms.
Offered to both undergraduates and postgraduates in the penultimate year of their degree, this is your chance to discover what it's like to be part of KPMG first hand. You can explore the practice areas best suited to your skills and aspirations. As well as kick-starting your career, you'll participate in activities and have plenty of opportunities to network with your peers. The vacation program has summer openings in our Adelaide, Brisbane, Canberra, Gold Coast, Melbourne, Parramatta, Perth, Sydney, Hobart, Launceston and Wollongong offices.
Vacationer Program 2019/20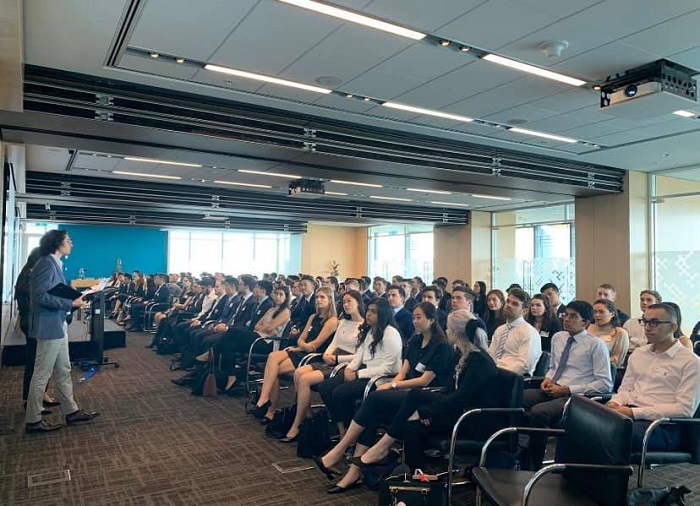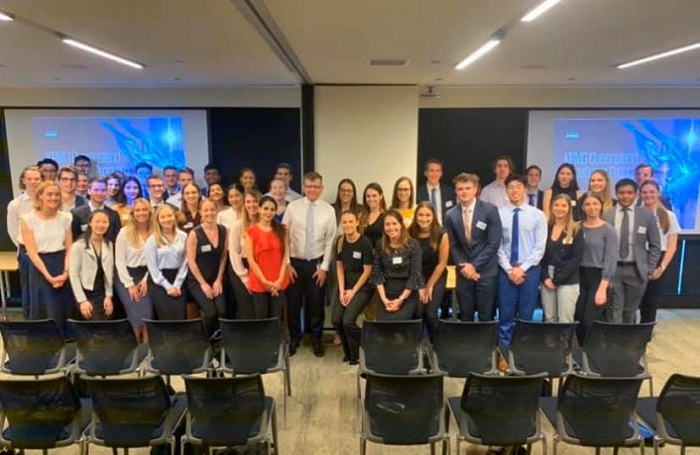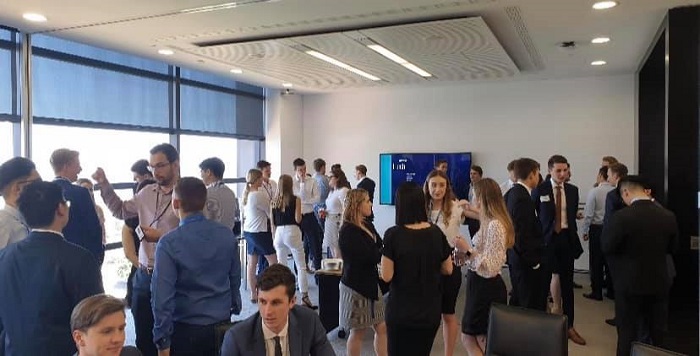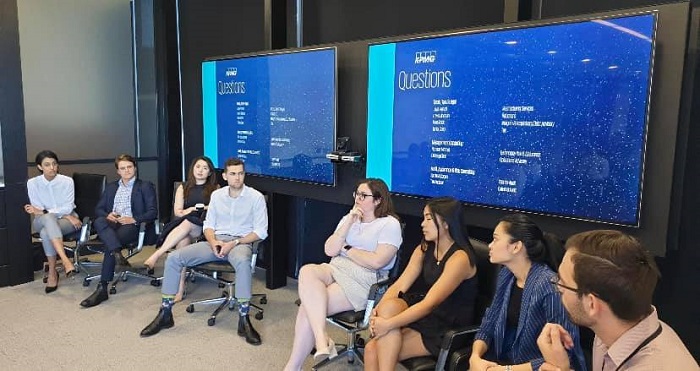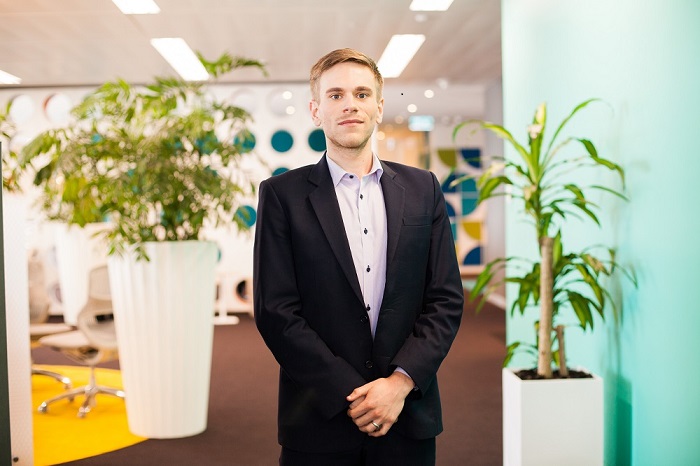 Our Foundations Week allows you to explore the endless career possibilities offered at KPMG. The program is a 2-hour insight session designed to provide you with the knowledge to make the right career choices.
Foundations Week will be open to students from any degree discipline and is a great opportunity for you to get the chance to find out more about what we do, the different career choices available and how to nail your application to our Graduate and Vacation programs. You will have the opportunity to learn from our very own industry experts, current Graduates, learn more about KPMG and participate in a number of sessions to help you understand what life at KPMG has to offer.
A career with KPMG can take you further than you ever imagined. With so many career options available, the KPMG Foundations Week is a great place to discover your career.
Which Session
KPMG Audit & Finance Consulting Foundations
Are you looking to build a fundamental understanding of business? Learn how we undertake work that affects investment decisions, inspires confidence in public sector expenditure and supports our economic growth. Some of the world's biggest organisations rely on us to provide independent insight and high quality audit, assurance and advisory expertise.
KPMG Tax Consulting & Compliance Foundations
Interested to learn how tax can play a part in shaping business strategies and projects? At KPMG our tax expertise coupled with deep industry knowledge help our clients realise planning opportunities and meet their compliance responsibilities in an automated efficient way using data analytics and other technologies.
KPMG STEM Foundations
Curious to see where a STEM degree can take you at KPMG? The answer is many places! Understand how technology plays a part in shaping our disruptive world and how we work with clients to re-invent and re-imagine their organisations. Also learn about how Engineers can solve complex asset problems and manage risk within large infrastructure projects.
KPMG Foundations
Not sure where you want to launch your career at KPMG? Being a firm with many service offerings to our clients, we understand that it's not always easy to decide which team you would like to join so early in your career. If you're passionate, curious, innovative and committed, you will find your feet very quickly at KPMG so this session is designed to help you discover in which team exactly.
When & Where
Foundations Week has been designed to virtually immerse you into KPMG from the comfort of your own home, no matter where you are located around Australia!
Each session has been carefully designed to ensure you gain the most value based on the year of your studies and your area of interest to launch your career.
Eligibility requirements
Pre-penultimate year: first year of a 3-year degree, second year of a 4-year degree or third year of a 5-year degree
Penultimate year: second year of a 3-year degree, third year of a 4-year degree or fourth year of a 5-year degree
This program is only open to Australian and New Zealand citizens and Australian permanent residents.
Our Selection Process
You can apply online by visiting current opportunities. You'll receive a confirmation on submission of your application. If you do not receive this, please email the Graduate Talent Acquisition Team. We will then review your application and determine your suitability for the program.
Our Graduate Talent Acquisition team will contact you after the closing date for the Foundations session in which you've applied to advise you if you've been successful in securing a position to participate in the program.
Key Dates
2020 Foundations Week
Applications Open: 7 September 2020
Applications Close: 25 September 2020
Foundations Week:
19 October 2020 – Audit & Finance Consulting Foundations
20 October 2020 – Tax Consulting & Compliance Foundations
22 October 2020 – STEM Foundations
23 October 2020 – General Foundations
Learning & Development
KPMG
---
KPMG's Graduate Pathway is a 12-month development program that not only supports the build of key capabilities and role specific learning, but is one that promotes:
collaboration and connectedness through ongoing touch points
strong relationships through networking opportunities
leadership development
Understanding of KPMG, self and our clients
The 12 month graduate pathway is underpinned by divisional specific learning and is structured to enable flexibility in scope as you are ultimately responsible for your own learning journey with support provided to assist you in deciding what you want to learn.
Vacation Learning Pathway
KPMG's Vacationer Pathway is a 6 to 8-week development program that not only supports build of key capabilities but also provides you with a taste of what a graduate role could look and feel like at KPMG. You should expect to:
learn about KPMG's business areas and more on the type of work we do for our clients
develop connections with your nominated mentor (Performance Development Manager) and Buddy, who is a peer in your team
network with our people at all levels of the Firm and in particular with current graduates
participate in learning through face to face workshops and online platforms
build strong relationships through networking opportunities.
Career Pathways in Tech
KPMG
---
As new technologies are adopted around the world, it has become increasingly important for the leaders in this sector to understand the complexity and business transformation impact of rolling out these new products and services. At KPMG, we understand this changing and challenging environment so we combine industry knowledge with technical experience to provide insights that help technology leaders' deal with their complete business model.
Our professionals go beyond challenges to anticipate the potential long and short-term consequences of shifting business, financial and technology strategies. We also help clients explore potential obstacles to change and collaborate on critical decisions that can deliver real value to their businesses.
At KPMG, we build the disruptors of tomorrow, today. By staying on top of megatrends such Blockchain, Internet of Things, Robotics, Artificial Intelligence, Virtual Reality and Augmented Reality, we provide our clients with unparalleled services across the technology sector. The best part about launching your career in one of our Technology areas is that we will support you to ensure you meet your goals both professionally and personally. We will help you achieve this by providing you with great learning and development opportunities and the right mentorship throughout your journey with KPMG.
Teams you could join:
Digital Delta – help clients to re-imagine and re-invent their organisations to become world class digital enterprises using advanced technologies, data and human insights.
Technology Advisory - help organisations align their technology capabilities with their strategic and operational objectives.
Technology Implementation - work closely with organisations to enhance the potential of their technology through the analysis, assessment and implementation of proven technology solutions.
Technology Migration & Integration – help organisations transform businesses with a technology solution from Microsoft and KPMG.
Technology Risk & Assurance - help businesses better comprehend and manage technology, cyber and information risks.
Cyber Security – help clients find the right approach to cyber security to enable their organisation to embrace change, seek out new markets, and invest in transformational opportunities.
Risk Strategy & Technology - help clients with the design and transformation of their governance and enterprise risk management frameworks by utilising the best technology solutions.
Data Analytics - help organisations take the mystery out of big data and demonstrate how to leverage data resources to produce better business outcomes in our service lines: Data for AARC and Lighthouse – DTL.
DTL Technology & Growth – help organisations to build, deliver and incubate market-leading products, tech-enabled solutions and new services and capabilities, to help clients and the firm transform their businesses across Deals, Tax & Legal.
Our Selection Process
KPMG
---
KPMG are excited to offer 'KPMG Career Launchpad' – an application and interview experience for students to launch their career.
Before you read the below, have you checked out our graduate website where we help you navigate your career options?
We offer opportunities in our Vacationer and Graduate programs across our offices nationally. Once you've decided which business group you'd like to start your KPMG career pathway with, you'll need to submit your application to be part of the KPMG Career Launchpad experience.
1. Application phase
An exciting KPMG career starts with a simple online application. We'll ask you some questions about your experiences to date, and why you've chosen to apply to KPMG. Be sure to do your research, have your CV ready and check your application for any typos. You can only apply to one location but you will have the ability to select up to four preferences of business groups on your application form. After completing the application, you'll be emailed confirmation details on your submission. If you do not receive this, please email [email protected].
2. Abilities assessments
Once you've submitted your application online, you'll be invited to complete two online assessments. The first is a game-based assessment that gives us some insight into your ability to evaluate and make decisions based on different types of information. You will also be required to complete an interactive assessment which measures emotional intelligence, perception and understanding. This helps us to understand how you perceive emotions and your ability to understand the connection between emotions and situations. Both assessments should take you less than an hour to complete, and you'll need to complete them within 48 hours so we can progress your application to the next stage.
3. Video interview
After you've successfully completed our online assessments, we'll send you a link to complete a video interview. The video interview shouldn't be longer than around 10 minutes. We'll ask you to answer a few questions about yourself using an online video interview tool. Don't worry, the questions aren't tricky (and you get the chance to practice using the video tool beforehand). This will give us a chance to 'virtually' meet you and understand more about your motivations for applying to KPMG. You should expect to be able to introduce yourself with impact, and prepare to answer behavioural style questions as you would during a typical interview. We'd strongly encourage you to do your research, be able to articulate why you're passionate about joining KPMG and show that you have an understanding of the line of work that you're interested in and the services that we provide.
4. Final stage – KPMG Launchpad
The final stage of our recruitment process involves an invitation to attend our KPMG Career Launchpad, for the office location you've expressed an interest in. This is an interactive assessment day where you'll have the opportunity to hear from inspiring leaders and network with a range of business representatives and graduates who can give you further insight into what it's like to work at KPMG. You'll work with others on an interesting case study, and participate in an interview with your relevant business group. Your interview will be behavioural-based and it will take place with a partner or director, or a senior manager or manager from the business group you've expressed interest in. This interview will take approximately 30 minutes and will allow us to find out more about you. Your interviewers will ask you questions about your life, your time at university, your extra-curricular activities and any work experience you've acquired. This is also an opportunity for you to ask questions to people who know what it's like to work at KPMG!
5. Our offer
If you're successful at the final stage of our process, you'll be contacted by KPMG and a written offer of employment will be forwarded to you. If you have any questions about our offer, or about working at KPMG, then we encourage you to talk to your local Graduate Recruitment Consultant.
Diversity & Inclusion at KPMG

KPMG
---
Corporate Citizenship
As a leader in Corporate Citizenship, KPMG harnesses the energy and capabilities of our people to empower positive change for our community. To enable this, we have a Corporate Citizenship team that help us live our KPMG Story by investing in our community and contributing to causes to improve society. We have a Social Impact Framework to ensure we continue to focus on Australia's most pressing problems and to concentrate our efforts on initiatives where we can have the greatest impact. Our strategy revolves around four pillars – Indigenous Australia, Climate Change, Skills for the Future and Mental Health.
We utilise our skills and resources in partnership with Indigenous Australia, to bring about prosperity, positive recognition, and to foster reconciliation. We work with organisations to tackle mental health issues and improve people's wellbeing and productivity. We are committed to equipping disadvantaged people with the right skills for a successful future. And finally, we advocate to increase the understanding of climate change impacts on Australia's economy, environment and society to encourage meaningful action, while decreasing our firm's environmental impacts.
Indigenous Australia
KPMG has a decade-long, proud commitment to Indigenous Australia, as demonstrated by the achievement of an Elevate level Reconciliation Action Plan. Through firm-wide Indigenous procurement targets and work undertaken by KPMG Indigenous Services, the firm is supporting the development of a dynamic and sustainable Indigenous business sector. KPMG has a long standing relationship with the Jawun Program, providing expertise to Indigenous organisations and communities to build capacity and support self-determination. Our strong partnerships with the Australian Indigenous Education Foundation, the Australian Indigenous Mentoring Experience and the KPMG Indigenous tertiary scholarship program supports students on their education and career development journey. The KPMG Indigenous Network (KIN) provides a platform for Aboriginal and Torres Strait Islander colleagues to connect across the country and access personal and professional development opportunities.
At KPMG we are proud of our people and work towards ensuring our culture is one where everyone can reach their full potential regardless of gender or sexuality. [email protected] is our employee network for LGBTQ+ employees and allies. The purpose of the network is to help create an inclusive culture for LGBTQ+ employees through influencing policy update, education and awareness of the challenges and barriers faced by employees with diverse sexuality or genders and connecting LGBTQ+ employees in a safe and inclusive environment. [email protected] also aims to be an ally and supporter of people with intersex variations and welcomes everyone to be a part of creating change through [email protected] We are a founding members of ACON's Pride in Diversity initiative, a bronze employer for 2019 Australian Workplace Equality Index, and supporters of Out for Australia and the Pinnacle foundation. Some of our continued areas of focus are support for Trans and Gender Diverse employees, support and visibility of LGBTQ+ women and developing our LGBTQ+ talent.
Cultural Diversity
KPMG Australia has team members from around the world, with a rich environment of ethnic, religious and cultural diversity and languages. This brings together a wealth of skills, experiences and perspectives that makes KPMG a great place to work, and provides a diversity of innovations and resources for our clients.
We're strengthening our focus on cultural diversity at leadership levels, creating career development opportunities, the importance of role models from different backgrounds and building our cultural IQ across the firm. We hold forum events across the country to create opportunities for everyone to share stories about their cultural identity, as well as offering facilities for our people to engage in prayer and quiet contemplation during the working day and cultural/religious leave.
Gender Equality
As an Employer of Choice for Gender Equality, KPMG are focused on achieving our targets for women in partnership by December 2020. Our CEO, Gary Wingrove participates in Male Champions of Change, is a WGEA Pay Equity Ambassador and signed the United Nations Women's Empowerment Principles. A leadership development and sponsorship program is changing the gender balance in senior levels at KPMG. The KPMG Bird-Walton program is designed to empower high potential women with the confidence to take action when career opportunities arise and increase their organisational impact, which includes how senior male leaders use their own power and reputational capital to effectively advocate for women.
Achieving Gender Equity at KPMG
Flexibility
Getting the right balance between personal and professional life can be tough. But being fit, healthy and happy improves work performance and morale. Our fair and flexible work practices support this. Our programs and practices improve work balance, and demonstrate our commitment to support the careers of our people.
Agile Working Environment
People with Disability
We promote access, inclusion and awareness and aim to focus on people's abilities and how we can help them succeed through workplace adjustments, flexibility, agile working or a longer term health management plan. We're committed to creating an environment that values the skills that people with a range of disabilities can bring to both our work and workplace culture.