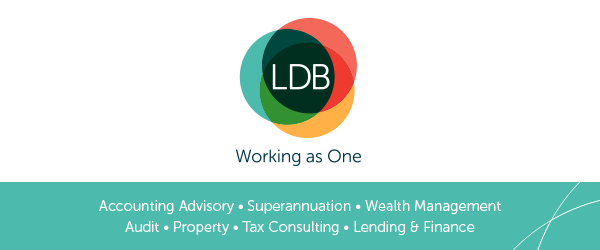 LDB Group - Graduate Program 2022
LDB Group offer a comprehensive range of services with expertise in tax and compliance, business advisory, and audit. Their diverse and expanding client base are provided tailored services to suit their unique needs and challenges.
For more than 20 years, the LDB Group graduate program has developed well-rounded Chartered Accountants through our commitment to practical learning and professional development.
Our graduates will get the opportunity to work with a range of clients including:
ASX listed entities;
Clients based in Silicon Valley, Japan and London;
Clients across the manufacturing, hospitality, medical, and property development sectors;
Tech start-ups and gamers
Our client service comes first and we proactively engage with them at the LDB office, at the clients' premises, and digitally via technology.
To meet the ever-changing needs of our clients and modern technology, we have embraced cloud accounting and a paperless workplace.
Our open-door policy gives you the opportunity to work directly with managers and partners at LDB.
Located a 3-minute walk from Blackburn train station and just a 20-minute drive from the CBD, our modern offices accommodate more than 70 staff.
As a large multi-disciplined firm with a specialised focus on accounting and advisory, superannuation, audit, wealth solutions and property, we pride ourselves on our culture and work hard to maintain it.
From our firm-wide income protection insurance policy, to our monthly charity initiatives on casual clothes day, and team activities or birthday celebrations, we recognise that if you are going to spend half your waking hours with your work family then it should be an enjoyable experience.
With the assistance of your graduate mentor, we will organise secondments to give you the opportunity to work across all areas of our firm. Our designated Chartered Accountant coordinator will also assist you as you undertake the program, helping you enrol in each subject and coordinate the paid study leave and financial support we offer as we sponsor you through the program.
Graduate requirements:
Applicants must be an Australian citizen or permanent resident
Applicants must hold a degree such as a Bachelor of Business/Commerce, with a major in accounting
Applicants that have met the Chartered Accountants Australia & New Zealand requirements will be highly regarded 
Desired graduate skills:
Communication skills:
Communicate problems and ideas clearly and concisely
Liaise with staff, and external clients and organisations
Interpersonal skills:
Open minded and responsive to new ideas
Work well in teams and be a genuine contributor
Accept and provide constructive feedback
Decision making skills:
Ability to identify and analyse problems
Seek and develop solutions
Personal skills:
Time management
Take responsibility for own actions
Flexible and adaptable
Personal attributes:
Self motivated
Have career aspirations
Interested in and aware of business developments
Desire to exceed the client's expectations
Desire to continue developing both professionally and personally
To apply head to our website to fill out an application and read further information on our Graduate program including testimonials from recent graduates like the below. 
"The LDB graduate program has helped me to develop my professional skills through engaging with partners and managers of the firm. Everyone at LDB is friendly and accommodating and with the support of my team, I was able to maintain a work life balance when studying for the Chartered Accountants program."
Luke:
Jaimee:
Zayden:
24-02-2021
Job type:Graduate Jobs
Disciplines:

Accounting, Business and Commerce

Work rights:

Australian Permanent Resident, Australian Citizen

Locations:

VACANCIES

3

POSITION START DATE

Feb 2022 (approx)

Program Duration

3 Years

Closing Date:25th Mar 2021, 10:00 am
Search
Enter an employer or university you want to find in our search bar.