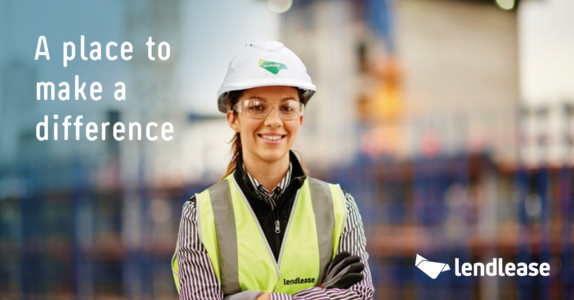 Application Process
Lendlease
---
Graduate Application Process
Our applications for the Graduate Program typically open from February - March the year prior to commencement. To ensure you don't miss out please bare these time frames in mind. 
Complete your application online
Complete your online application form, outlining your interest and motivations to develop a career with Lendlease. You will be asked to include your Cover Letter, Resume, current Academic Transcript, and evidence of your right to work in Australia / New Zealand. Please include a copy of your passport OR a copy of your driver's licence & birth certificate.
To be eligible for the Graduate Program, candidates at the time of application, must hold Australian/New Zealand Citizenship or Permanent Residency.
Video interview
If you've impressed us with your online application, we'll invite you to complete a Video Interview. Using this latest technology, you'll be able to complete the video interview in the convenience of your home at a time that works for you. This should take you up to 30 minutes including practise sessions. 
Assessment Centre
If you've got through to this stage, congratulations! You'll be invited to a half day assessment centre where you'll have access to some of our senior business leaders. You'll participate in a group task and be interviewed by a senior stakeholder and a member of our HR team. Take the opportunity to ask questions and get to know the Lendlease team.
Offering you a role
If you're successful at our assessment centre, we'll call you to give you the exciting news of an offer with Lendlease. Following this we will send out your letter of offer and new employment contract. 
Start dates
You'll commence in your new role in February the following year with an induction in Sydney, before commencing on your first rotation. 
Lendlease is a diverse, flexible and inclusive employer of choice. We engage, enable and empower our people. Inclusion sets all of us up for success. 
We encourage job seekers/candidates who would like assistance during our recruitment process or at employment stages to advise this during the application or interview stages in order that we may support your application. Please advise of any support that you may require.