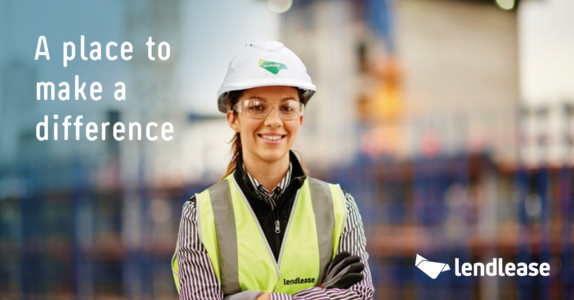 All Abilities

Lendlease
---
All Abilities at Lendlease 
Places can only be their best when they are accessible. Lendlease is committed to creating accessible places, both for our customers in construction design, but importantly also, for our employees in workplace design.
Workplace Adjustments
Lendlease is committed to creating accessible places that are barrier-free for our customers and employees. We have processes in place and where possible, approve individual adjustments to support the varying needs of our employees, including people experiencing disability, injuries or who have another reason that may require a workplace modification.
Memberships
Lendlease is a member of the Australian Network on Disability (AND), a peak body on disability and accessibility in Australia.
Mental health
Lendlease places a major focus on mental health which forms a crucial part of our Health & Wellbeing Framework. For more information on mental health and wellbeing initiatives, visit the Lendlease Foundation.
National Relay Service (NRS)
The NRS, an Australian Government initiative, is a telephone service than can facilitate our connection and engagement with employees and customers who are deaf, or who have a speech or hearing impairment.
Visit http://relayservice.gov.au/ for further details about the NRS service.
Lendlease ran the National Relay Service training across Victoria and New South Wales for any employee who interacts with others via phone, including recruitment specialists, and customer service teams.
International Day of Persons with Disability
Lendlease acknowledges the UN-sanctioned International Day of Persons with Disability, a day that raises awareness on how we can create a more inclusive and equitable world for persons with disabilities.
PACE Mentoring Program
Lendlease is a supporter of the PACE Mentoring Program, which connects jobseekers with disability to mentors from leading organisations, aiming to help them gain experience in a workplace setting, develop skills and expand their networks.