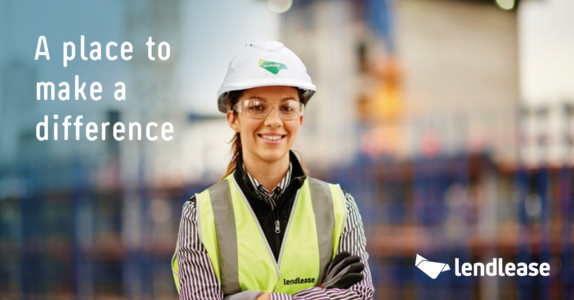 LGBTI

Lendlease
---
LGBTI (Lesbian, Gay, Bisexual, Transgender, Intersex) at Lendlease
In 2018, Lendlease was awarded the Australian Workplace Equality Index (AWEI) Platinum Employer, recognising our long-term efforts in driving workplace inclusion for our LGBTI colleagues.
Our teams are diverse; primarily because of the different people we employ but also due to the environments where our people work. More than half of our team work in non-traditional offices, such as construction sites or retail centres. Considering this, we take advantage of days of significance, such as Wear it Purple Day and IDAHOT Day, to ensure our message of inclusion reaches our entire team, regardless of how remote they may be. We have team meetings, generate conversations, help educate and most importantly have fun.
Wear it Purple
Wear It Purple is a youth-led organisation that supports and empowers rainbow (including sexuality and gender diverse) young people. Founded by two Australian teenagers, the annual Wear it Purple Day has grown into a global celebration of diversity, inclusion and pride.
IDAHOT Day
The International Day Against Homophobia, Transphobia and Biphobia is observed on May 17 and aims to coordinate international events that raise awareness of LGBT rights violations and stimulate interest in LGBT rights work worldwide.