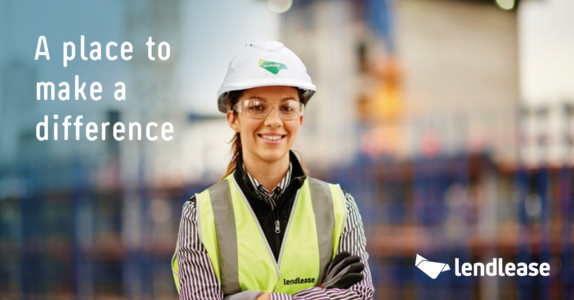 Our Benefits
We offer our employees something more, with opportunity to grow in every role.
Lendlease employees have a 5 in 7 working roster for project based roles, 3 extra days leave for wellbeing, free annual flu vaccinations and health checks, access to the Employee Assistance Program and Mental health support and options to salary sacrifice, as well as variety of flexible work and parental leave options.
A Graduate role with Lendlease is permanent role designed as a strong foundation to build your successful and enriching long term career with us. Throughout your two years on the Global Graduate program and beyond you will have access to the numerous benefits that Lendlease provides to employees and enjoy a culture that cares about you.
Health & Wellbeing
We are committed to taking care of the people that keep our company thriving. We offer benefits and initiatives that will enhance your health and wellbeing, from nutrition and subsidised exercise programs, to wellbeing leave, to a suite of mental health programs offered to all employees and their families
Balance
We believe that if people are healthy and happy at work, they will deliver their best performance. We offer many ways to balance your career and your personal life, including options to work flexibly, purchase additional annual leave, and extensive family support benefits.
Recognition
We believe high performing employees drive business growth. We support our people through ongoing engagement, by providing learning and development opportunities for future career progression and by recognising and rewarding exceptional achievements.
Innovation
Innovation is in our blood. We're backing ourselves, investing in innovation and want to empower everyone to innovate. Ideas don't have to be big – if the idea results in a change that adds value, we're supporting it.
Inspiring Workplaces
We create the best places for our employees. You'll work with smart, passionate people in innovative workplaces that are modern, collaborative and facilitate agile working, with healthy snacks and plenty of breakout areas for social connection.
Lendlease Foundation
Lendlease Foundation is a dedicated function focused on nurturing and supporting our social responsibility, enriching the lives of our people and their families, and aiding charities and communities where we have an involvement.