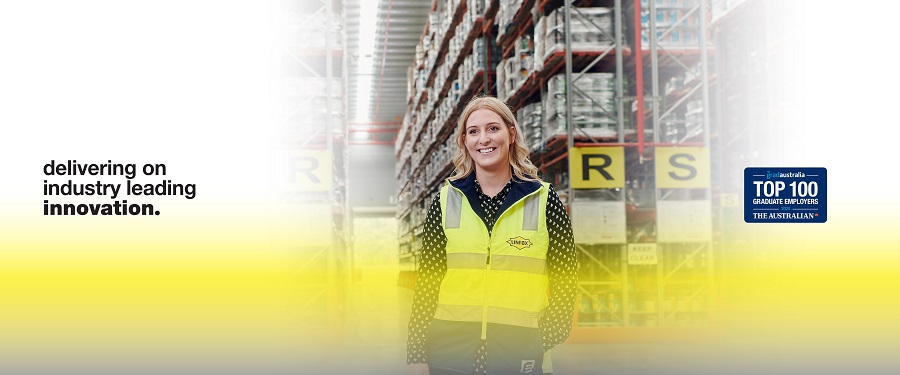 In 2016, Linfox celebrated its 60th anniversary since founder Lindsay Fox started the company with one truck, carting coal in winter and soft drinks in summer. Today, Linfox employees 24,000 people and operates in ten countries across the Asia Pacific region. Linfox is an organisation that provides opportunities for growth, challenges and development.
If you are looking for an exciting career in logistics with a growing multinational business, the Linfox Graduate Program could be the opportunity you have been waiting for to launch your logistics career. Our graduate roles are based in Melbourne, Sydney, Brisbane and Perth.
Our two-year development program across operations focuses on transport logistics, warehouse and distribution and has been designed to challenge and reward our graduates.
We are looking for people that want to do something different, have a passion for logistics and are keen to experience operational roles.  People who are great communicators, show initiative, have excellent problem solving skills and the ability to work under pressure. We value other key qualities such as resilience, the ability to work in a team and leadership potential.
Are you ready for the Linfox opportunity? You know our brand thanks to our iconic red trucks, now you have the opportunity to understand our capabilities and be part of our great culture.
You don't need a qualification in logistics, just a passion to build a career in supply chain solutions.
The opportunity is yours to take!