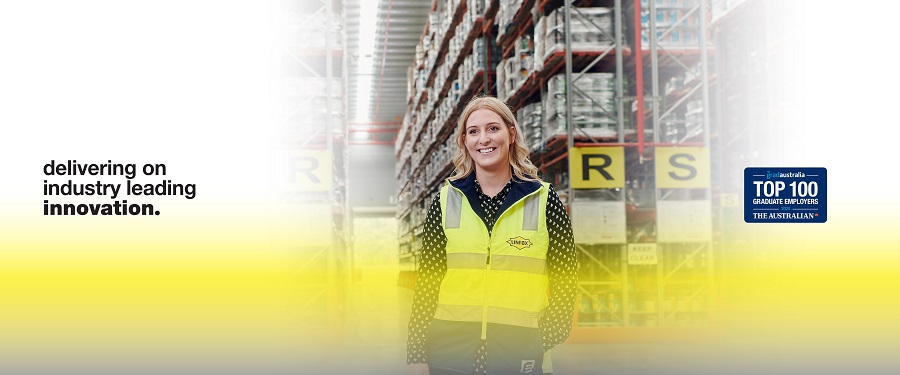 Let's face it, not everyone is suited to work in our environment, so our process is all about giving you as much information as we can, to make sure you are making the right decision about joining our Graduate Program and vice versa.
We want people who have:
A genuine interest in transport and logistics
Strong interpersonal and communication skills
Leadership potential
Resilience
The ability to think on their feet
Strong analytical and problem solving skills
Degree/disciplines
We recruit graduates from all disciplines. For us, it's about having the passion to work in the logistics industry.
The application process is very simple:
Step 1: Visit our job opportunities page at www.linfox.com  and register so you can complete the online application and submit a copy of your CV.
Step 2: If you're successful we will invite you to attend a group assessment which gives us the opportunity to provide you with further insights into our program and organisation. You will also take part in group activities and get the chance to listen to one of our current graduates tell it like it is!
Step 3: Have you have ever been into a warehouse or visited a transport yard?  If we think you may be right for our program, you will be invited to attend a site visit and chat with one of our site or operational managers.  This gives you the chance to see just what the working environment is like. We have sites that employee four employees, to over 600 employees. It's a real eye opener and helps you decide if we are right for you.
Step 4:  A behavioural interview is held with a senior leadership team member, during which you will be asked several behavioural questions in line with our values.  Our values are important to us and are embedded in our day to day operations at every site.
Step 5: If you are successful in the behavioural interview, we will complete two reference checks.
Step 6: The last stage in our process is a meeting with one of our executives, we call them Presidents here at Linfox and this is a great opportunity for you to ask questions.  If all is well, we will then make you an offer.
How to apply:
Check our available opportunities or download our jobs app.
When to apply:
Applications are now open and close 12 April.
Eligibility:
have completed your undergraduate or postgraduate studies in the last 3 years, or currently be completing them
have Australian citizenship or permanent residency (including New Zealand citizenship) at the time you apply
Have a current driver's license and access to a vehicle at time of commencement
Minimum one year's work experience in any industry.
Position locations:
Positions available in Melbourne, Sydney, Brisbane and Perth.
Further information:
Please visit our website www.linfox.com or contact [email protected] for more information.