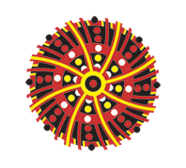 Linfox 2019 Graduate Program - Logistics and Supply Chain
How much will your career deliver?
The 2019 Linfox graduate intake will have a strong focus on providing the Linfox business with its next generation frontline leaders. Applicants who are studying or have recently completed their studies in Logistics and Supply Chain management will be given first opportunity to enter the 2019 program.
We will place you where the action is. This is a 24/7, 365-day- a year industry that's at the heart of delivering everything that makes life run smoothly. That's what we do at Linfox.
More than just trucks and warehouses
Linfox is Australia's largest privately-owned logistics company. With 250 sites in 12 countries, employing more than 24,000 people you'll see what it's like to work with iconic Australian business.
Six of Australia's top 10 companies choose to partner with Linfox, so if it's in store, we probably delivered it. With continual investment in our productivity to increase the competitiveness of our customers you will see that we are involved in much more than just trucks and warehouses.
What's in the box?
You can look forward to a first-class grounding in one of the fastest growing industries in the country, including:
Four rotations at different sites across Australia and New Zealand
Your own Senior Leadership mentor throughout the Program
A wide range of career development and ongoing support 
Access to industry experts and sites across Australia and NZ
A progressive Learning and Development Program
Exposure to the entire supply chain network
A real breadth of career development opportunities
A company-wide commitment to safety
What do I need to apply?
You will need to:
Have completed your undergraduate degree in within the last 3 years, or currently be completing it
Be an Australian Citizen or Permanent Resident (including New Zealand Citizens) at the time you apply
Have a current driver's licence and access to a vehicle when you start
Be passionate about logistics and able to thrive in a fast-paced environment.
Can you outfox the competition?
We are looking for the leaders of tomorrow, who have what it takes to keep us ahead of the competition. If you are resourceful, flexible and looking for a career that can take you wherever you want to go, we think you'll enjoy the Linfox culture.
See what our graduates say about their experiences in our program on our website.
Visit Graduate Profiles
Where to next?
Got more questions about the program? Visit FAQs
Applications close on the 13 th of April 2018. Good Luck!
Linfox encourages applications from Aboriginal and Torres Strait Islander Australians.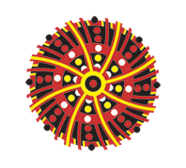 28-03-2018
Job type:Graduate jobs
Disciplines:

Logistics and Supply Chain

Workrights:

New Zealand Citizen, Australian Citizen,

...

Locations:

Sydney, Brisbane, Melbourne

Closing Date:20th Apr 2018, 1:55 pm
Search
Enter an employer or university you want to find in our search bar.