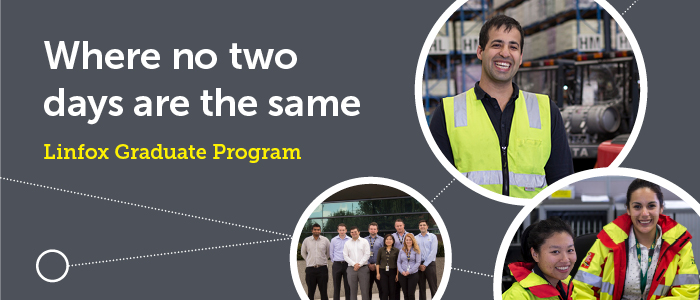 Graduate Development
Linfox
---
As a graduate, it can feel like there is so much to learn.  We provide the support and development needed to start and successfully continue your journey as a graduate.
Graduates are provided with a two-year comprehensive development plan which incorporates the core operational skills graduates develop throughout each rotation. Both structured and on-the-job learning is offered through a variety of mediums and ensures the continuous growth of our graduates.
As a graduate you will attend four professional development Melbourne based conferences over the two-year program.  These conferences are a great opportunity to network with your graduate cohort from across Australia and New Zealand and continue to build on your business knowledge.
Linfox offers its own Linfox College for employees.  With 24/7 access to an online learning portal for soft skill development, learners can access over 400 modules focusing on topics such as leadership, communication, coaching and mentoring, desktop applications and operations.