The Macquarie Group Foundation
Macquarie Group
---
The Macquarie Group Foundation is the philanthropic arm of Macquarie Group and provides support to hundreds of community organisations globally each year through financial support, volunteering and skills sharing.
The Macquarie Group Foundation has donated more than $A360m to over 1,600 organisations globally since 1985.
Find out more about the Macquarie Group Foundation.
The Graduate Volunteer Network
Macquarie also has a Graduate Volunteer Network, an initiative which supports our graduates in pursuing their community interests to help those in need. In 2019, our Graduate Volunteer Network raised over $A170,000.
Last year, our Graduate Volunteer Network hosted a "Puppies & Pastries" event in the office raising money for the RSPCA. Our graduates also wrote a cook book and participated in the City2Surf, the Bondi to Bronte Ocean Swim and the Balmoral Burn.
Our Graduate Volunteer Network also partner with Jawun, an Australian, non-profit organisation which manages secondments from the corporate and public sectors to a range of Aboriginal and Torres Strait Islander partner organisations in urban, regional and remote communities across Australia.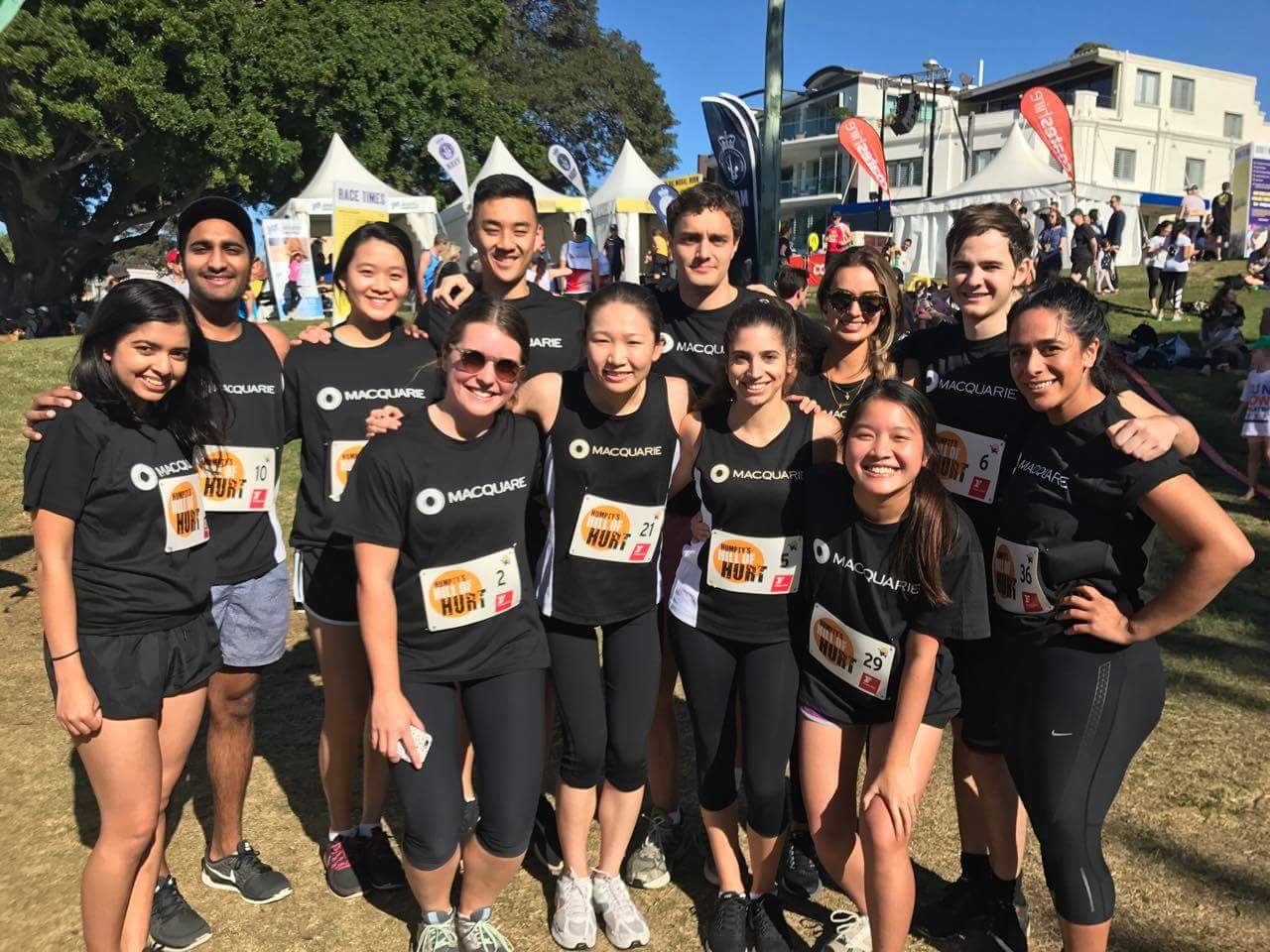 ---