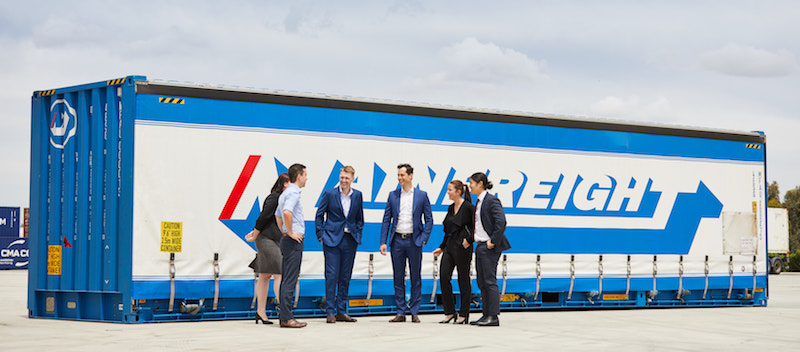 Why Mainfreight?
Mainfreight
---
The moment you become a member of the Mainfreight family, your career hits overdrive - if you want it to.  Anything is possible here because you get to work right alongside the best people, make real-life decisions, and take charge of your own career path – right from day one.
We don't run a cookie-cutter grad program. Your career progress is  based on your skills, hard work and ability to learn, rather than rotations or 'time in the job'.  We operate a 'promote from within culture' which means your talents will get noticed - and you'll be amongst the first to be considered for new roles. 
Not your run of the mill corporate
Politically correct doesn't feature in our vocabulary. We don't toe the corporate line and we're no stranger to ruffling a few feathers. This makes us different to most corporates – and it makes some days pretty exciting around here!
We actively share our profits and successes; we train people to replace us; we encourage individuals to make decisions for themselves, and we care for and give back to our extended families and communities.
Here, you have the freedom to go as far as you dare. If that freedom means travelling and living in other parts of the world, if a new area of the business gets you excited or you're fired up about running this global business one day, we say "go for it"! 
With Mainfreight's straight-up culture, you'll always know exactly what's expected of you, how you can make it happen and how far and fast you can go.