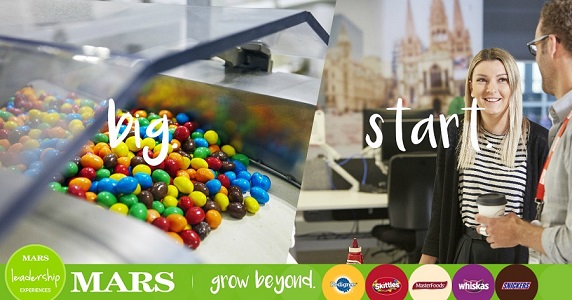 About Mars…
Mars Australia
---
What do M&M's®, Pedigree®, Extra®, Royal Canin®, MasterFoods®, Skittles®, Schmackos®, Skittles®, and Snickers® have in common? They're all made by Mars!
Mars is behind some of the best loved brands in the world across multiple segments including Mars Petcare, Mars Wrigley Confectionary, Mars Food and Mars Edge. We're a family business that's been making products for people (and the pets that people love) for more than 100 years. We're 100,000 self-proclaimed Martians—we're pet obsessed, confectionery lovers, foodies, dream chasers and community builders— working across 76 different countries.
Here in Australia, we're a family of over 2,200 associates spread across mutlitple locations including Ballarat, VIC, Melbourne, VIC, Sydney, NSW, Wodonga VIC and Wyong, NSW.
We're a diverse, extended family that wakes up every morning ready to make an impact—on our business and on the world. And, we do it by keeping The Five Principles at the heart of everything we do: Quality, Efficiency, Responsibility, Mutuality and Freedom. These principles inform our decisions and unite us across geographies, languages, cultures and generations.