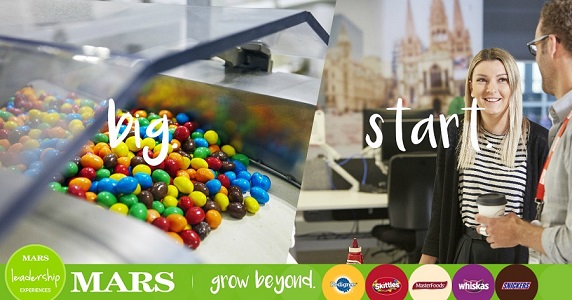 What does it mean to work at Mars?
Mars Australia
---
There's more to Mars…
As a privately owned organisation, we're proud to have a unique way of doing business. The Five Principles (Quality, Responsibility, Mutuality, Efficiency and Freedom) are at the heart of everything we do. They are what unite us and allow us to achieve superior results. Each of our segments are purpose-led, which gives our associates the chance to do work that does good in the world. For our planet, for our communities and for our pets.
Superior focus on development…
The best learning is done on-the- job. When you're given real responsibility and the ability to try things out for yourself, even if it means taking a few risks. Here you'll have the freedom to explore, discover and pursue your passions. With the support of others and formalised learning courses, you'll have the opportunity to grow beyond your current aspirations and develop the whole you.
Our people make the difference…
We celebrate the teams we work in, and our associates nurture an environment of caring and support. We're a relationship driven culture and collaborating with others is how you'll get work done. There's something amazing about knowing that everyone around you is invested in your career and supporting your success. Here you'll be working with some of the industry's top talent who are all keen to support you in your leadership journey as your line managers, mentors, buddies and new friends.