A Day in the Life of Stories
Marsh
---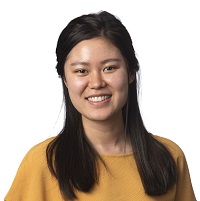 Emily – Graduate Analyst (Melbourne)
6:30 am – Rise and shine! (However it's almost always still dark in Melbourne at this time!)
6:55 am – I hop into the car with my brother and we drive to the station together, then we catch the train to Southern Cross. During my train rides, I like to do one of a few things: nap, finish one of my many books still to be read, or spend some time reading the Bible/or in prayer.
8:00 am – Arrive at Collins Square, grab a cup of coffee downstairs at the food court and make my way up. During that time, I check all my emails, tick off unfinished tasks that still need to be done, then start the day with a clear inbox.
8:30 am – The Graduates meet up with our Corporate Manager to have our fortnightly check in. Here we discuss our workload, our Sales pipeline and the health of our rotations. It's really good we get checked-in on often, as it opens up a platform for us to communicate with our managers closely.
9:30 am – I get back to my desk and begin assisting the Account Executives with their broking work. During this time, I have an opportunity to experience working on sections of the renewal cycle such as drafting renewal reports, placing slips, policy wordings as well as contacting insurers. It is a time and space to build the basic skills needed to be a broker.
10 am – Coffee with insurers. As brokers, it is nice to have good relationships with insurers as we place all our policies with them. Here we get to find out more about insurer appetites for certain products, and hear about the state of the current market. 
12:30 pm – Time to go to the food court downstairs at Collins Square to grab a bite and chill!
1:30 pm – Client meeting. Client meetings are always the highlights of my days. I learn about how brokers manage client-broker relationships and also how to professionally communicate with clients about the state of the market, present to them the upcoming renewal program and just get to know them better. Visiting clients' offices is also something that I thoroughly enjoy – definitely a great experience!
2:30 pm – Straight after the client meeting I like to type out the minutes of the meeting to remind myself and also the team the contents of the meeting. We then send these off to the client for their information.
3:00 pm – Go for a tea break
3:10 pm – Head down and continue on working on renewal cycles!
4:00 pm – Every Monday at this time, we have a Zoom meeting with the other Grads around the state. Here we talk about our weeks, our workload and updates from our manager about the company, and news that we need to be aware of. It's nice to be able to gather as one Grad cohort once a week to touch base with people beyond Melbourne!
4:30 pm – 5PM Call ends, just about to call it a day.
---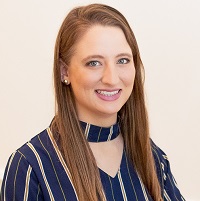 Julia – Graduate Sales Analyst (Perth)
6:15 am – My alarm goes off and to be honest I'm not really sure what day it is. After snoozing it for a second time I realise it's Tuesday and I actually do need to get up and get moving. Rolling out of bed I go and grab breakfast. Through and through I am a breakfast person, I cannot function without it! I quickly get ready and head out the door to catch the bus.
7:00 am – Thankfully I'm in time for the bus. Once seated I take out my phone to reply to someone about hair and make-up for my wedding. I'm getting married later in the year and bus rides are one of the few times I have to organise details like hair and make-up.
7:30 am - I arrive in the City and get off a stop earlier than needed to walk the rest of the way to the office. I enjoy walking part of my commute; it's a good way to get the blood pumping and some fresh air in the lungs.
7:45 am - I arrive in the office, an hour early compared to everyone else. I am currently working on a project with a colleague based in Sydney. Thanks to daylight savings and time differences I have been coming to work earlier so we have more cross over time to work together. The best part is I get to leave early! Marsh is really cool about having flexible hours, "you are not at school so we can be flexible" my manager always reminds me.
8:00 am - I get stuck into it. I have a data analysis I need to get out asap for our project. Working on this project has provided me with so many awesome opportunities and has helped me to develop a range of different skills. I have been able to work with senior managers in the company and travel to Sydney for work, which was pretty fun.
9:00 am - Once my analysis has been sent off it's time for tea! My pod buddy has arrived, another graduate, so it's a perfect time to grab a cuppa and have a quick catch up. Once back at our desks I go through my emails and start plugging away at the tasks they direct me to do.
10:00 am - Online training time. Being an international company we have online training with people from all over the world. Today we have a lady dialing in from the US to train us, pretty cool if you ask me! After training I go back to clearing my inbox. Us WA grads have been assigned a new project to work on, so we set up a time to meet and start working on it together.
12:30 pm - I am starving! I'm a "bring lunch to work" person so I head to the lunch room to heat up my zucchini slice – yuuuuuuum. Our lunch room is pretty cool with fresh fruit and pod coffee for everyone. Extra banana? Don't mind if I do! I hit the pavement for a stroll around the shops and gardens nearby. It's always a good idea to get out the office at lunch time too, see the sun and fill up those lungs with fresh air again.
1:30 pm - Back in the office again. I have a phone call with the project manager in Sydney and discuss what he thinks of my analysis and how we are going to move forward with our project. I take notes during the discussion to ensure I don't forget anything, then begin working on his feedback and preparing for the next stage of the project.
3:00 pm - The other two Perth grads and I meet up to discuss how we will attack our new project. We divide the work and agree on a timeline to get things done. Group work is so much better when everyone is invested in what you are doing.
4:00 pm - And it's a wrap. Coming to work early means I get to leave, so I pack up my stuff and head out. Walking towards the bus I pop into a store near the office, I spied a pair of potential wedding shoes earlier that need investigating. Working in the city can be so helpful when everything is right at your fingertips.
4:30 pm – On the bus again and on my way to my Fiancés house to do some more wedding planning. Life seems to be a little stuck in a cycle of "Eat, Sleep, Work, Wedding Plan, Repeat" and I promise I'm not bridezilla!
9:00 pm - We have eaten and planed. Now that we have the flowers organised I can go home to crash into bed to do it all again tomorrow.
That's it, the day in the life of a Marsh Grad. It is action packed, unpredictable, hard work and sometimes a bit stressful. However, more often than not it is enjoyable, full, exciting and most importantly loads of fun, and I would be lying if I said I didn't love it!