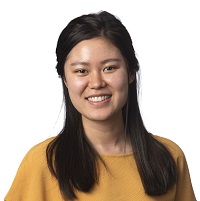 1. Emily
I graduated with a Bachelor of Commerce and Science from Monash University and was offered a graduate position here at Marsh. What stood out to me most was the culture of the organisation – the flexibility, support, encouragement and work-life balance has made my experience at Marsh an enjoyable and fun experience. Throughout the program, we were given ample opportunities to learn from the different arms of what constitutes insurance broking through our rotations. We were given opportunities to meet insurers from different companies, as well as attending client site visitations on top of regular client meetings. Marsh truly values their people as their biggest asset, and I have experienced first-hand how they care and support their people. Moving forward into the new year, Marsh is giving me opportunities to pursue volunteering with an organisation that I love whilst working part-time. I am truly privileged to be in a position to experience the people-first mindset that Marsh adopts. To encourage new applicants, I will say what you will need is a willingness to learn and try new things, and I guarantee that working at Marsh will offer any potential graduate a kick-start to their career in the right direction.
---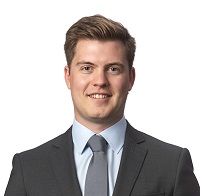 2. Andrew
I studied a Bachelor of Business, majoring in Banking and Finance at Monash University and during my final exam period I was offered a graduate position at Marsh. From week one the culture and enthusiasm of colleagues towards my learning and development has been amazing. The approachability of everyone in the organisation has allowed me to develop learning outside of the core structure of the program, something which I have valued highly. Rotating throughout different business areas has ensured that by the end of the graduate program I will have a well-rounded view of what Marsh has to offer and where I will fit within the business. Working on some of the ASX top 250 renewals as well as small to medium accounts means that the type of work I am doing is always changing and it ensures that no two renewals are the same!
---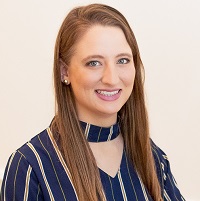 3. Julia
Hi! My name is Julia and I am a Marsh Graduate Sales Analyst working in the Perth office. I completed my Bachelor of Commerce majoring in Economics and Marketing at The University of Western Australia (UWA). After graduating I spent ages trying to find a job. Eventually I ended up volunteering as a Marketing Officer at a company that turned into full time paid employment. I was out of university for nearly three years before I was able to get a graduate position, so don't stress if you don't get one straight out of university! I have had some great opportunities while working at Marsh including travelling interstate, meeting with top executives and getting to work on some pretty cool projects. I would encourage other recent university graduates to never give up as you don't know what the future holds and there is always a way to get what you want, even if it sometimes means taking a slight detour (like I did!).
---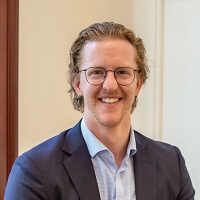 4. Alexander
I graduated with a Bachelor of Commerce, with a double major in Marketing and Business Law from Curtin University. I've been blown away by how welcoming everyone at Marsh has been since day one, and I've already managed to travel to our other offices, met a lot of our C-suite and gain valuable exposure to several other parts of the business. There is a lot of enthusiasm for the graduates and I've already been involved with several different projects in the business that are building my own skills and genuinely contributing to the teams I work in and the wider business. My advice for other grads is just take things as they come, you don't need to have everything planned out. Also, do the things that you think you wouldn't enjoy, at the worst, you'll confirm that you didn't like it and don't want to do it, best case, you find something you enjoy!
---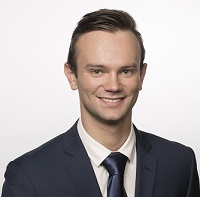 5. Luke
After graduating with a Bachelor of Commerce majoring in Finance from Macquarie university, I started my career in the Marsh Graduate Program. This program has provided me with the opportunity to work with various teams including service broking, placement broking and business development, and as such perform a diverse range of tasks for a wide clientele. This has enabled me to build a strong fundamental knowledge and skill base, which is integral to my future success in the insurance industry. I consider Marsh to be a great place to work because of its people focused culture. This has been translated in the social events I have attended, my work life balance and focus on personal growth and career development. The Marsh environment encourages employees to succeed and grow together, with active investment of time and resources from senior employees in the juniors they supervise. My advice to any graduate transitioning into full-time work is to take on all opportunities that come your way with a positive and inquisitive mindset, as this will only broaden your knowledge and expand your potential career direction.