McDonald's Graduate Programs & Part Time Student Jobs
McDonald's Australia has launched its first ever graduate program for 2020 in the discipline of Property and Construction. As we expand, we will look to take in graduates from other fields including Finance, Legal, HR and Supply Chain.
Employer of choice 2018 & 2019, McDonald's Australia is one of the world's most recognised brands, famous in Australia for putting beetroot on the Aussie burgers and opening the first McCafe in Melbourne. Serving a smile at every seat for almost 50 years, we serve close to 2 million customers per day and employ just over 5% of the country's population; building careers that build the arches.
1 job available
Displaying 1 out of 1 job
Job type:
Part Time Student Jobs
Disciplines:
Arts and Humanities, Business
...
Locations:
Canberra, Sydney, Darwin, Brisbane,
...
Workrights:
Australian Citizen, Australian Permanent
...
Past McDonald's Graduate Hiring Statistics
If you're interested in working at McDonald's, understanding when they have opened up applications for their graduate programs, graduate jobs and internships is helpful knowledge to have so you know when you might need to apply. Use the below information to see when McDonald's hires graduates, but more importantly what graduate degree's and other student attributes they target for their jobs.
---
Job types
Part Time Student Jobs (50%),

Graduate Jobs (25%),

Scholarships (25%),
Locations
Melbourne (100%),

Sydney (100%),

Canberra (50%),

Adelaide (50%),

Perth (50%),
Work rights
Australian Permanent Resident (100%),

Australian Citizen (100%),

New Zealand Citizen (100%),

Australian Working Visa (50%),

Australian Skilled Migration Visa (485) (50%),

Australian Bridging Visa (50%),

Australian Student Visa (50%),
McDonald's is a globally recognised brand, injected in over 118 countries around the world and serving 50 million customers every day. The first McDonald's restaurant opened in Australia in Yagoona in 1971. Fast forward to today, and Aussie McDonald's not only serves close to 2 million customers per day, but in 49 years we have employed over 1.3 million Australians. That's over 5% of the population!
In Australia we have 996 restaurants, and five corporate offices. Famous in the global world for adding beetroot to our burgers and creating the first McCafe in Melbourne, we make it our mission to make every moment count! But we don't just build burgers, we build career opportunities too!
Our corporate offices are based in each state across Australia, with our Head office in Thornleigh, Sydney and our next biggest office in Collingwood, Melbourne.
Our Charlie Bell Scholarship
McDonald's
---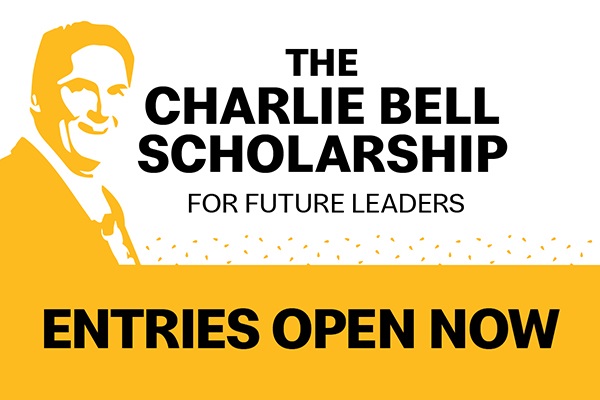 In recognition of the contribution made by the former McDonald's Corporation CEO, Charlie Bell, a scholarship for future leaders has been created in his name recognising Charlie's commitment towards the provision of ongoing learning and education. Charlie commenced his career as a crew person with McDonald's Kingsford in 1976 at the age of 15 and he quickly progressed through the ranks, becoming Australia's youngest Restaurant Manager at the age of 19. He was appointed Managing Director of McDonald's Australia in 1993 and then ultimately President and Chief Executive Officer of McDonald's Corporation in April 2004 at the age of 43.
Each year, awards may be granted under the Scholarship as follows:
an award, valued up to $15,000 may be granted to an employee of McDonald's Australia Limited or employed at a McDonald's restaurant by a McDonald's franchisee;
awards, valued up to $30,000, may be granted by the Selection Committee to individuals who have met eligibility criteria.
The Charlie Bell School of Management is proud to partner with Global Talent Manager firm Development Dimensions International, Inc. (DDI). Shortlisted applicants will be presented with the opportunity to participate in a leadership program facilitated by DDI Consultants. The program is designed to build foundational leadership skills, raise awareness of personal styles that enable and derail leaders, and introduce a structure and some tools for providing effective feedback and conducting productive, relationship enhancing discussions.
WHO IS ELIGIBLE?
To be eligible to apply for the Scholarship, applicants must:
gain acceptance to or be enrolled in, an undergraduate or postgraduate degree at an Australian University;
be available to commence university or continue university, as the case may be, in Semester 1, 2020;
be an Australian citizen or permanent resident;
in respect of one of the awards, an applicant must be employed by McDonald's or its franchisees; and
not have been a previous award recipient of the Charlie Bell Scholarship for Future Leaders.
If an applicant is aged under 18 years, parental consent is required to validate the Scholarship application.
SELECTION CRITERIA
A committee, comprised of nominated representatives of McDonald's, the Bell family and appropriate industry and business representatives (Selection Committee), will judge Scholarship applications on the basis of relative merit with reference to the following criteria:
academic, career, personal: goals and achievements;
personal achievements: goals and ambitions;
community activities and other contributions to society;
demonstrated evidence of extent of need;
how the applicant expects the Scholarship to impact their studies and facilitate career aspirations;
an outline of the intended area of study;
recommendations and references;
an interview;
McDonald's brand ambassador; and
quality of presentation.
The Selection Committee may in its absolute discretion decide not to grant some or all of the Awards, if it considers that there are no applicants or not enough applicants (as the case may be) who sufficiently fulfil the selection criteria. The decision of the Selection Committee is final and no correspondence will be entered into.
Our Graduate Program
McDonald's
---
Appetite needs opportunity, and you'll feed it with Macca's Property Graduate opportunity!
Our BRAND NEW graduate program in the Property Department is just the beginning of building a long and steady career that not only builds the arches; but your future too.
You will be buddied up with experts in each field, gaining hands on experience to fast-track your career with hands-on technical exposure on-site and in DA board meetings. You will be a sponge, learning absolutely everything there is to know about one of the world's most recognisable brands. Not only will you walk away (or walk further with us we hope!) with a breadth of knowledge of the development industry; but you will see with your very own eyes a multi-million dollar business sight that YOU helped build from a dirt pile to a multi-lane drive thru!
With takings in both Thornleigh and Collingwood, our Property Grad Programs are based within the National Development Group on a two year rotation between the fields of Real Estate, Asset, Design & Construction. It is a two year program, with the hope to continue into a permanent role at completion of the cycle. Intakes occur between March and September. Intakes for 2021 will be advertised in March 2020. Stay tuned for more information.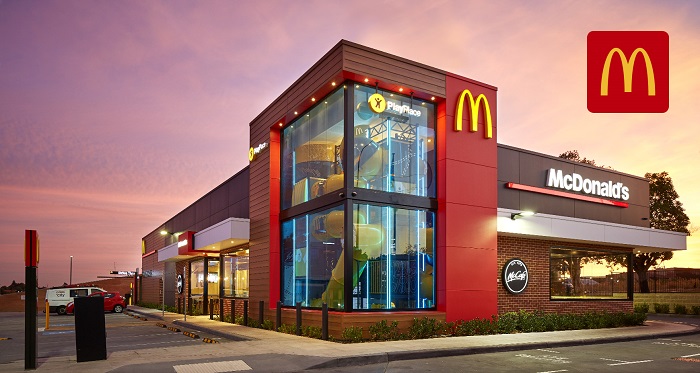 To apply
Check under Available opportunities
Download and complete the 2021 Application form by hitting the 'Apply Now' button
Save application form and remainder of application in PDF
Submit your application to

[email protected]
Applications must be saved pdf format (file size cannot exceed 25MB). Application Form is a fillable pdf form, please complete and save before sending, in addition to your complete submission.
Please do not contact McDonald's with regards to your scholarship application once lodged. All successful and unsuccessful applicants will be contacted in due course.
Why work for us?
McDonald's
---
McDonald's Australia is proud to be recognised as an Employer of Choice in the 2018 Australian Business Awards, and are also nominated for 2019. We are well known as a learning and development organisation that creates employee opportunities with skills for life. This has been critical in how we recruit, retain and develop our people.
The culture in our corporate office is dynamic, fast-paced and a whole lot of fun! With a mixture of new recruits, and some old time legends (including some staff with tenure of over thirty years) we welcome diversity and thrive off the collaboration of working with different people with different mindsets and working styles. Learn from senior leaders, operational experts and other grads!
Macca's has a range of benefits for full time employees including health insurance, bonus annual leave and short/long term incentive schemes. We love to acknowledge and congratulate our people and even reward our top stars with a week at our very own holiday house on the Gold Coast. Coming in as a graduate, you will have access to our undercover car park, generous staff discount and free McCafe coffee every day from our restaurant grade barista machines. In Thornleigh we have a 24/7 gym on site and never miss an opportunity for cake or treats in both our offices.